Who Is Nicole Appleton, The Woman Justin Reportedly Cheated On Britney With?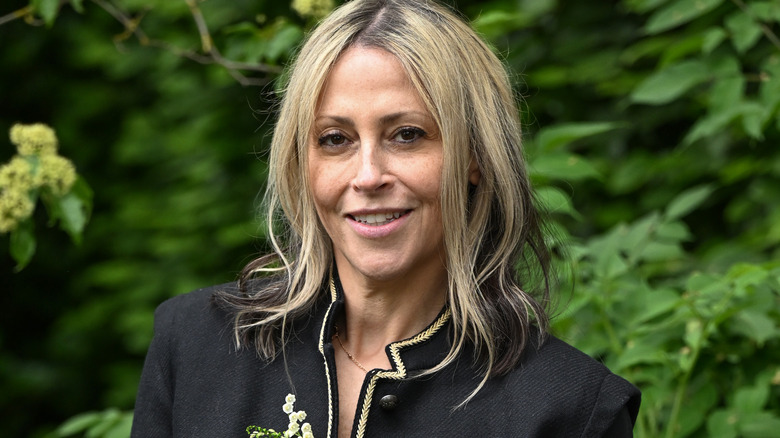 Jeff Spicer/Getty Images
Musical icons Britney Spears and Justin Timberlake were the world's hottest power couple of Y2K, but as the "Toxic" singer pointed out in her tell-all memoir "The Woman in Me," she wasn't the only pop singer Timberlake was pursuing at the time. According to Spears' autobiography, she knew her curly-haired beau had a fling with Nicole Appleton, a member of the British pop group All Saints, in 2000 — one year after Spears and Timberlake became official.
"When NSYNC went to London in 2000, photographers caught him with one of the girls from All Saints in a car," Spears wrote (via BuzzFeed News). "But I never said anything. At the time, we'd only been together for a year." Long-time friend to Spears, Julianne Kaye, confirmed Spears' jealousy over Timberlake's UK outings in a 2022 interview with the Mirror.
Although Timberlake and Appleton never publicly commented on their night on the town, Spears' memoir seems to speak for itself. And in an ironic twist of fate, this wouldn't be the only time the "girl from All Saints" would be closely associated with an unfaithful pop star.
Nicole Appleton was an original member of an iconic British girl group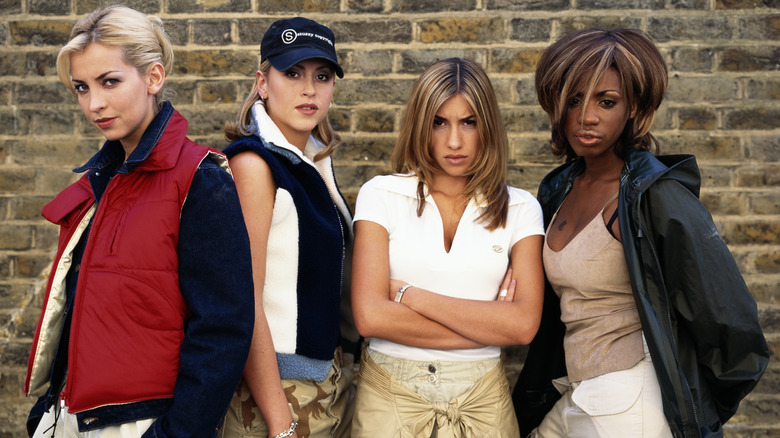 Tim Roney/Getty Images
Ontario-born pop singer Nicole Appleton joined All Saints, a four-piece musical group similar to the Spice Girls or Little Mix, in 1996. The band's eponymous debut album is the third best-selling girl group album in UK history, featuring tracks like "Bootie Call" and "Never Ever." Appleton and her bandmates, Shaznay Lewis, Melanie Blatt, and sister Natalie Appleton, were at the height of their fame when Nicole and Justin Timberlake had their infamous night out.
A newspaper clipping circulating online shows paparazzi snapshots of Timberlake, 19, and Appleton, 25, walking down the sidewalk and sitting in the back of a car, both of their heads down. The article, titled "Nic and guy act so shy," reports that the pair was traveling from Mayfair Club in London to St. Martin's Lane Hotel. The unknown author acknowledges Timberlake and Spear's relationship and Appleton's then-recent split from her fiancé Robbie Williams (via X, formerly Twitter).
Despite the tabloid fodder the photos provided, Timberlake and Appleton's relationship doesn't appear to have lasted far beyond that night. Later that year, the All Saints singer began dating Oasis frontman Liam Gallagher. The couple welcomed their first and only son, Gene, a year and a half later and eventually married in a small, private ceremony in 2008.
Nicole and Britney's life experiences are eerily similar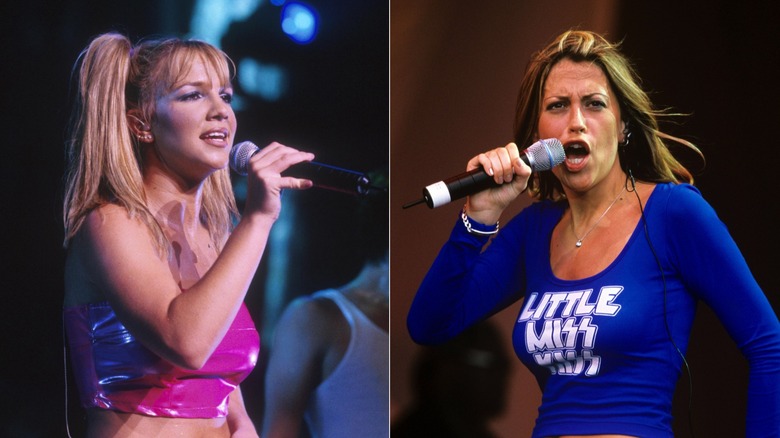 Brian Rasic & Steve Granitz/Getty
Although they were once pitted against each other as "girlfriend" and "the other woman," Britney Spears and Nicole Appleton share an uncannily kindred life story. Both women were pushed to have abortions while at the height of their careers — Spears with Justin Timberlake's child, as harrowingly detailed in her memoir, and Appleton with her ex, Robbie Williams, at the behest of her record label (via Live Action). Spears and Appleton have since been vocal about the damaging effects their abortions had on their mental health.
Unfortunately, it wouldn't take long after Appleton's night out with Timberlake for her to learn what it was like to be on the other side of an infidelity scandal. In 2013, Appleton's husband, Liam Gallagher, admitted to fathering a child with American journalist Liza Ghorbani while married to Appleton. Ghorbani alleged her relationship with the Oasis frontman began in 2010, two years after he and Appleton wed, per Grayfords. The Mirror reported that a judge granted Appleton's request for a divorce in less than a minute and a half.
Appleton continued to pursue her professional career amid the drama, which included performing and recording sporadically with All Saints and picking up various television personality gigs. She's hosted the Canadian reality singing competition "Cover Me Canada" since 2011. Appleton had her second child, a daughter named Skipper, in 2020 with her partner Stephen Haines, whom she married in 2021 (via Daily Mail).