Keith Morrison's Title On Matthew Perry's Death Certificate Speaks Volumes About Their Bond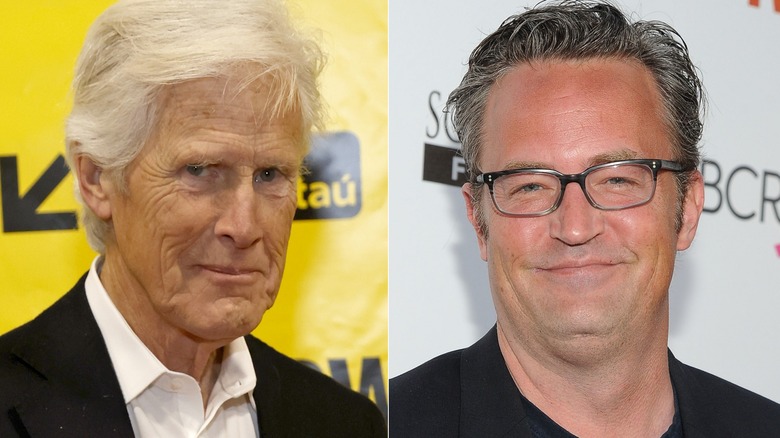 Sean Mathis/Getty & Angela Weiss/Getty Images
Questions have swirled around 54-year-old Matthew Perry's cause of death after he was found unresponsive in a hot tub at his home in Los Angeles on October 28, 2023. Considering his history with addiction that he'd publicly shared, there was speculation that drugs may have played a role in his death. But a toxicology report for Perry answered some big questions about his death revealing that neither fentanyl nor meth were found in his system at the time of death. Other tests are forthcoming after Perry's autopsy.
Perry's death certificate doesn't shed any additional light on the mystery of how he died. The cause of death was listed as "deferred," according to The Blast. That's what's a coroner will include on a certificate if they're still going over the information from a person's autopsy to determine why they died. But one thing we did learn from the death certificate is that Perry had a close relationship with his stepfather Keith Morrison as Morrison was listed as the "informant" on the certificate.
Keith Morrison was close to his late stepson Matthew Perry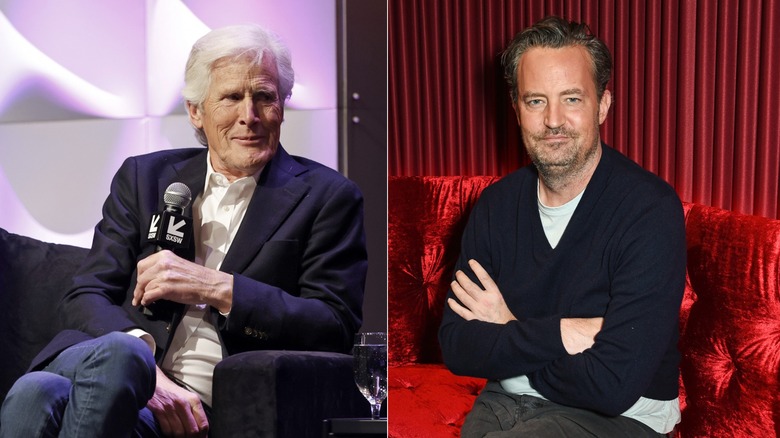 David M. Benett/Getty & Sean Mathis/Getty Images
The person listed on a death certificate as the "informant" is a close friend or family member of the deceased who provides the information about them for the certificate. Matthew Perry was survived by five siblings, his father John Perry, his mother Suzanne, and his stepfather Keith Morrison. Knowing that out of all his surviving family members, Morrison was the one listed on the death certificate as the "informant" goes to show how close they were. It also seems that Morrison is likely the one in the family running point on handling the necessary details and work that has to happen after someone dies.
For just a couple of highlights of the close relationship between Perry and Morrison — Perry wrote in his memoir "Friends, Lovers, and the Big Terrible Thing" that Morrison was the one who kept their blended family together. Morrison married Perry's mother in 1981, and Perry was the one who walked her down the aisle. Also, Morrison was by Perry's side during his 2018 hospitalization for a burst colon.
Along with noting Morrison as the "informant," the death certificate also confirmed Perry's resting place at Forest Lawn Memorial Park. He was buried on November 3, 2023, during a small, private service attended by his family and his "Friends" co-stars in a private section of the cemetery.