Matthew Perry's Toxicology Report Answers Big Question About His Death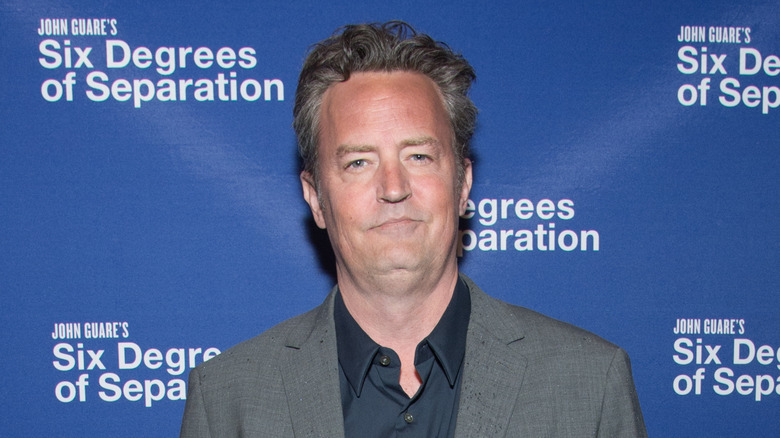 Mark Sagliocco/Getty Images
"Friends" alum Matthew Perry's untimely death on October 28, 2023, sent shockwaves through the community of family, friends, and fans who adored him. It also reignited conversations around sobriety and addiction following Perry's public struggle with alcohol and opioids. Though he was committed to promoting sober living at the time of his death, some speculated whether a relapse was to blame for his tragic, unexpected passing.
TMZ reported that first responders were sent to Matthew Perry's Pacific Palisades home for a cardiac arrest incident after his assistant found him unresponsive in his jacuzzi. The site reported there were no narcotics found at the scene and law enforcement didn't suspect foul play. Law enforcement did find antidepressants, anti-anxiety medication, and a chronic obstructive pulmonary disease (COPD) medication, though these were all prescribed to Perry and stored properly, per The U.S. Sun.
A follow-up report on Perry's cause of death by TMZ states that the toxicology report of his body showed no traces of fentanyl or meth, two common culprits in opioid-related deaths. Additional testing will take four to six months to complete.
Matthew Perry's official cause of death has been listed as 'deferred'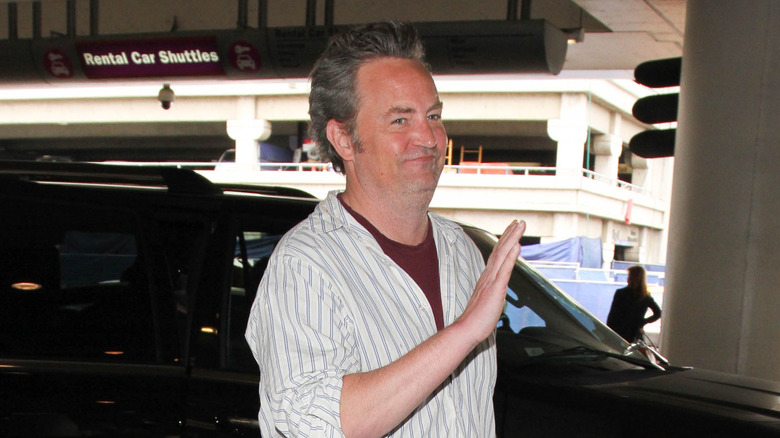 Starzfly/bauer-griffin/Getty Images
Pending additional investigation into the Chandler Bing actor's untimely passing, Matthew Perry's official cause of death has been listed as "deferred" by the Los Angeles County Medical Examiner's Office. This classification aligns with the coroner's office guidelines, which state, "In cases where the cause of death cannot be determined at the time of autopsy, a deferred certificate will be issued until additional studies have been completed" (via CNN).
In addition to looking for traces of fentanyl and methamphetamine (classified as narcotic analgesics and stimulants, respectively), further toxicology testing will investigate whether Perry had other substances in his system, including alcohol, cannabis, cocaine, and prescription drugs like antipsychotics and benzodiazepines. A more definitive cause of death will likely be issued once these toxicology reports are completed.
Other details about Perry's passing, such as the time of death, have been somewhat easier to deduce. Law enforcement officers told TMZ that Perry's body wasn't waterlogged when they discovered him in the jacuzzi, suggesting that he wasn't in the hot tub for long before he died. This is doubly confirmed by the fact that the actor's assistant had only briefly left to run an errand before Perry's death.
The Friends actor was committed to improving himself and others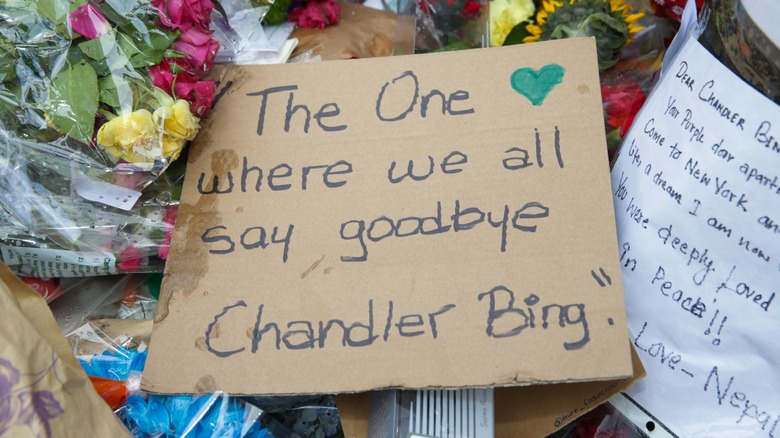 Mega/Getty Images
The tragedy of Matthew Perry's death at 54 years old is compounded by the fact that he was making a concerted effort to improve his well-being and, in turn, help others do the same. Almost one year to the day before his death, Perry released a memoir, "Friends, Lovers, and the Big Terrible Things," that detailed his battle with addiction at the height of his career.
In a 2022 cover story for People, Perry said he wrote the memoir to help others going through the same struggles. "I wanted to share when I was safe from going into the dark side again," he told the magazine. "I had to wait until I was pretty safely sober ... to write it all down. I wanted to talk about the highs and the lows because people are suffering out there. And maybe if they hear a story from somebody they've seen on TV that's worse or the same as theirs, they'll be filled with hope."
While on the "Q with Tom Power" podcast that same year, the "Friends" star asserted his vision for his legacy, stating he wanted to be remembered for his sobriety journey more than his time as Chandler Bing. "I would like to be remembered as somebody who lived well, loved well, was a seeker," he said. "And his paramount thing is that he wants to help people. That's what I want."
If you or anyone you know needs help with addiction issues, help is available. Visit the Substance Abuse and Mental Health Services Administration website or contact SAMHSA's National Helpline at 1-800-662-HELP (4357).