Victoria Beckham's Complicated Feelings About Being Labeled Posh Spice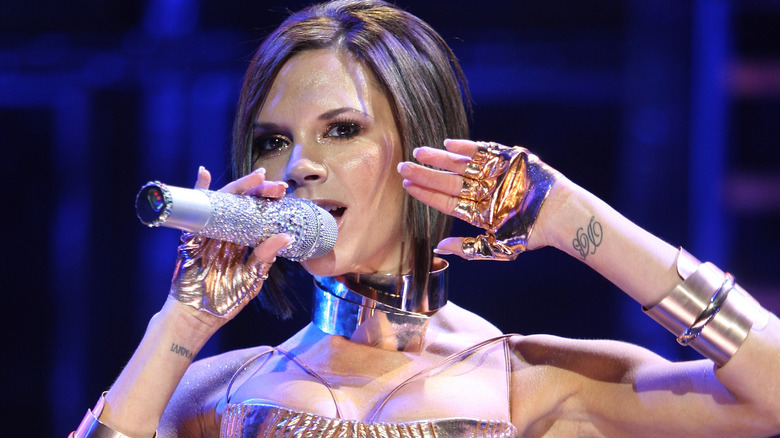 Mj Kim/spice Girls Llp/Getty Images
While, these days, Victoria Beckham is widely known for her fashion and beauty empire, the stylish wife and mother was once one of the most notable pop stars in the world. Formed in 1994, the Spice Girls were given iconic nicknames and quickly became the biggest band in the world. Melanie Brown was known as Scary Spice; Emma Bunton was Baby; Geri Halliwell was Ginger; Melanie Chisholm was Sporty; and finally, Beckham was given the moniker Posh Spice — something she has long had complicated feelings about. 
The Spice Girls went on to sell millions of albums worldwide before breaking up in 2000. The ladies reunited in 2008 for a hugely successful reunion tour and again in 2012 to perform at the London Olympics' closing ceremony. However, in 2018, when the group announced they were touring together, Beckham quickly confirmed that she would not be joining them but sent her best regardless. Even though Beckham may still have love for her bandmates, her nickname is something she is no longer attached to for several reasons.
Victoria Beckham didn't choose her moniker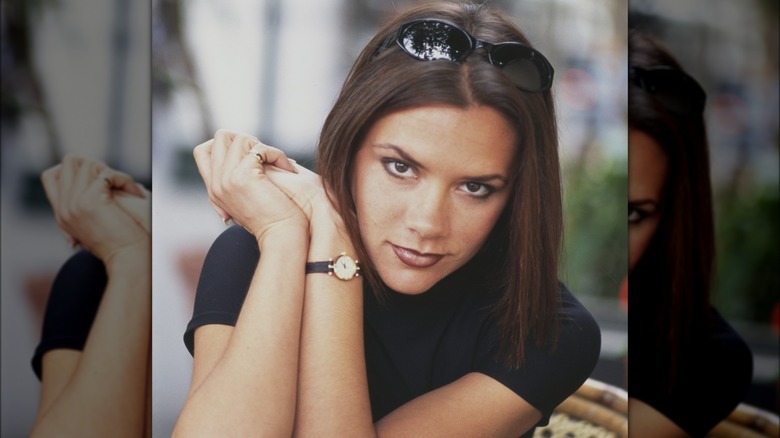 Tim Roney/Getty Images
When the Spice Girls were first formed, they were originally given the name Touch. However, Melanie Brown informed HuffPost Live in 2015 that they became Spices after a reporter, later identified as Top of the Pops editor Peter Loraine, rudely bestowed them with identifying monikers. "It was actually a lazy journalist that couldn't be bothered to remember all our names, so he just gave us nicknames," she recalled. 
Victoria Beckham later corroborated this in a 2020 Instagram post on her Victoria Beckham Beauty profile. She didn't take to her nickname immediately, admitting, "I can't say it would've been my first choice, but I ultimately grew into it on my own terms. I was young and shy, and being Posh helped me find my style and confidence, and my voice." Although it ultimately empowered her, the pop star never really found her groove in the studio either with the band or as a solo artist, ultimately choosing to leave music behind for good. 
After the group disbanded, their former manager, Simon Fuller, revealed that "Posh" was specifically given to Beckham because of her keen eye for the latest trends. Fuller told Hello! magazine in 2016, "She was called Posh Spice because she always wore the best dresses and she knew everything about clothes. I said, 'You should be in fashion. You should be a designer.'" This is exactly the path Beckham chose to take after moving on from the music industry.
She shed the nickname after the group disbanded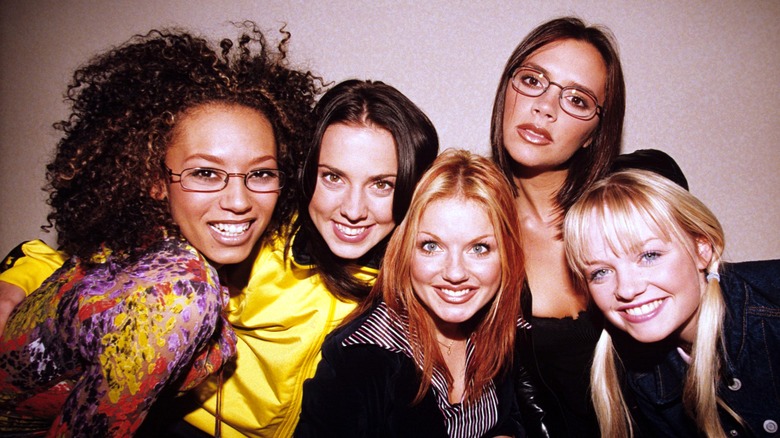 Brian Rasic/Getty Images
Posh Spice was such a prominent figure in the world of pop music that Victoria Beckham decided to ditch the nickname once she embarked on her entrepreneurial endeavors elsewhere. Posh and the other Spice Girls had transcended music, becoming a worldwide brand. The group had dolls, a movie, and even candy named after them at the height of their fame. 
As a result, Beckham wanted to be an individual, which she explained in that transparent 2020 social media post. "After the Spice Girls, I distanced myself from the nickname because it had unwavering momentum of its own. I wanted to find my own direction," Beckham wrote. She launched her clothing brand in 2008, followed by Beckham's beauty line in 2019. 
While the style icon understandably shies away from using her former stage name, Beckham did pay homage to it by launching Posh Lipstick. She has since introduced Posh Gloss, both of which are available on the Victoria Beckham Beauty website. Even with her performing days long behind her, Beckham seems to appreciate what the nickname has done for her overall.