This Bachelor Nation Star Went To The Same College As Lady Gaga (& Wasn't A Fan)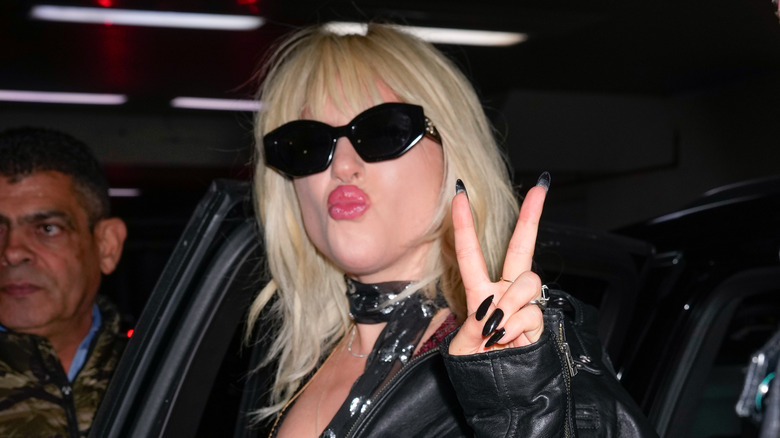 Jackson Lee/Getty Images
When an international pop star has millions of loving, adoring fans, it can be hard to picture them as a singular classmate, coworker, or friend — an everyday person with quirks and quips you might dislike or even hate. However, Bachelor Nation alum Carly Waddell offered such an image about her former classmate, a then-future musical icon, Lady Gaga, while on the "Trading Secrets" podcast hosted by Jason Tartick.
Waddell and Lady Gaga, who then went by her birth name Stefani Germanotta, attended New York University's Tisch School of the Arts together in the early 2000s. And according to Wardell, Stefani wasn't the easiest classmate to be around, especially around lunchtime. She explained that her class ate lunch in a dance studio, and "[Gaga] would sit at the piano every single day and just play and sing 'Wicked' at the top of her lungs every day."
"We were all just trying to eat lunch. It was break time, and we were all forced to listen to her," Waddell said. The lunchtime performances became so irksome that Wardell started eating her lunch outside the studio in the hallway.
Carly Waddell said the performances might've been unwanted, but they were stellar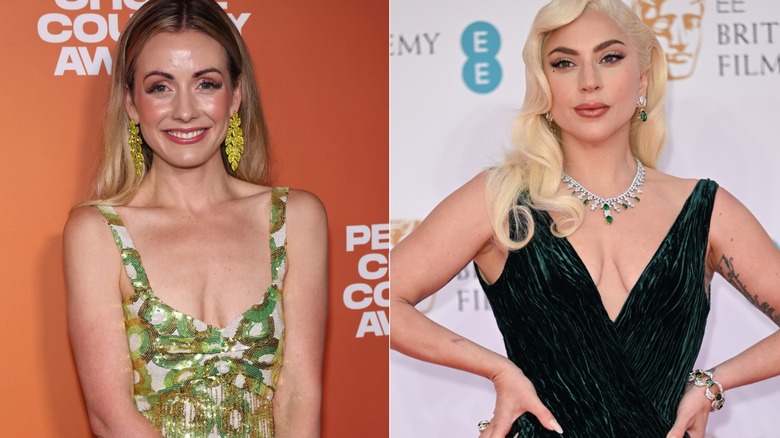 Terry Wyatt & Karwai Tang/Getty
Despite how annoying it might've been to get an extra concert on your midday break, Lady Gaga's former classmate Carly Waddell admitted that the performance was on par with what you'd expect from a woman who went on to become a Grammy Award-winning singer. "When she played at the NYU talent show, she was singing her own stuff, and I was like, 'You can't argue, that girl is really good," Waddell said. "She was good at everything."
Still, the Bachelor Nation star's praise wasn't unending. Although the then-Stefani Germanotta was undoubtedly talented, the former NYU student said she wouldn't have placed her above and beyond anyone else in the program. She lauded her classmate, who dropped out of the program around the same time Waddell did, for taking her musical career to the next level. "I don't know what she did, but she's a genius," Waddell said.
Though some online fans were quick to criticize Waddell, defending Lady Gaga's decision to continue rehearsing through the lunch break, the "Bachelor" alum was quick to acknowledge her own role in her disdain. "I wasn't a fan of her at that moment, but I was not my best at that moment either. I'm sure she was just as unhappy [in the program] as I was, or she would have stayed."
The reality star isn't the only celeb to have beef with the future Lady Gaga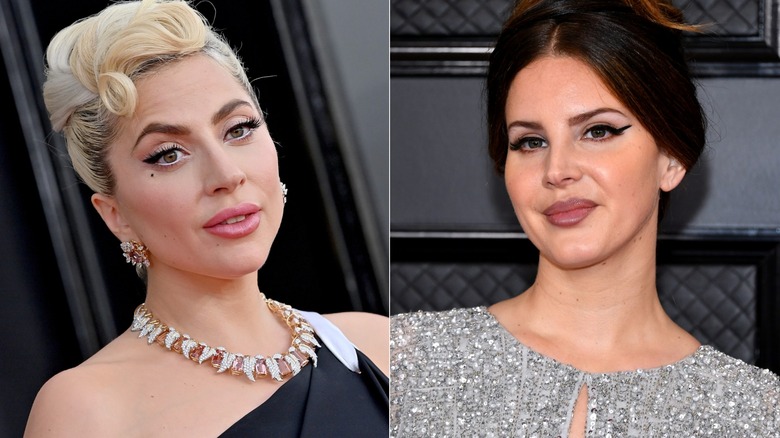 Axelle/bauer-griffin & Amy Sussman/Getty
Before Lady Gaga was performing in stadiums around the world, she was an up-and-coming singer in New York City, cutting her teeth alongside the likes of Elizabeth Grant, who would later adopt her stage name Lana Del Rey. The two performers even shared a manager, Bob Leone, at the start of their respective careers. But based on a sweetly scathing diss track by Rey leaked in 2013, per The Guardian, Bachelor Nation's Carly Waddell wasn't the only one annoyed by Lady Gaga's antics.
Lana Del Rey's song "So Legit" seemingly offers a not-so-subtle insight into her opinion of her musical peer at the time, featuring lines like "Stefani, you suck" and "You're looking like a man, you're talking like a baby." The singer even mused about why she wasn't in a more successful position, writing, "You called me the queen of the downtown scene, babe. How the f*** would you go switch it up and then replace me? I don't get it, I'm so legit" (via Genius). 
Per Genius, the song is thought to have been recorded in the late 2000s, around the same time Lady Gaga's hit single "Just Dance" was released. Since then, both singers have forged successful careers and have been seen together in public. Meanwhile, Waddell's comments and Rey's scorching hate ballad remain relics of a seemingly different time.