Prince Harry's Tell-All Memoir Spare May Not Be Honest As We Thought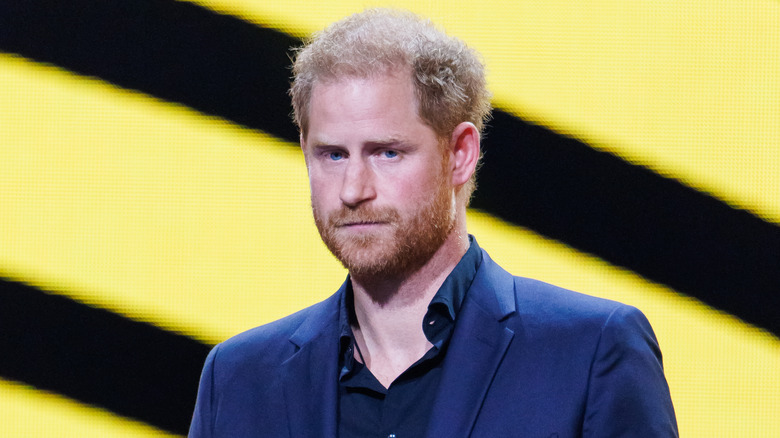 Joshua Sammer/Getty Images
Prince Harry started 2023 with a book, er, bang, when he released his bombshell tell-all memoir "Spare." The biography promised to be chock full of shocking revelations regarding the innermost workings of the royal family, and for the most part, it appeared to deliver. However, it didn't take long after the memoir's publication for the Duke of Sussex to acknowledge that he'd left out quite a bit of the story.
Days after the release, Harry told The Telegraph (via The Mirror) that his autobiography was originally long enough to fill two books. "There are some things that have happened, especially between me and my brother, and to some extent between me and my father, that I just don't want the world to know. Because I don't think they would ever forgive me," the younger son of King Charles III explained.
Even without the mysterious missing second half of "Spare," the memoir sparked the ire of royal watchers and even The Firm itself. Many royal experts also had harsh words about Harry being "the spare," which refers to the "heir and the spare" adage regarding him and his older brother, William, the Prince of Wales. 
The editing process for Prince Harry's memoir was arduous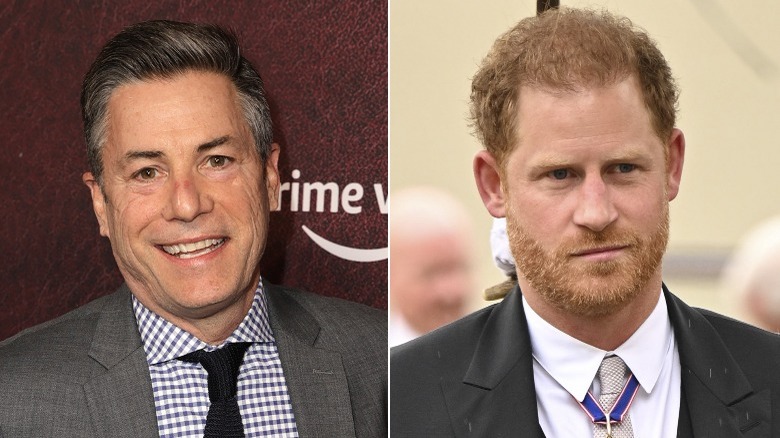 Kevin Winter & Wpa Pool/Getty
Prince Harry's delicate handling of the recounting of his royal experiences manifested into a tedious editing process with his ghostwriter, J.R. Moehringer. Harry admitted to The Telegraph that he had 50 separate Zoom calls with Moehringer, some of which the ghostwriter described in his own words in an essay in The New Yorker. The author recalled several tense stand-offs he had with Harry regarding sentences to include or omit from the memoir.
Of one night in particular, Moehringer wrote, "I was exasperated with Prince Harry. My head was pounding, my jaw was clenched, and I was starting to raise my voice. And yet, some part of me was still able to step outside the situation and think, This is so weird. I'm shouting at Prince Harry. Then, as Harry started going back at me, as his cheeks flushed and his eyes narrowed, a more pressing thought occurred: Whoa, it could all end right here."
"Spare" explores plenty of intimately personal facets of the Duke of Sussex's life, from the premature death of his mother, Princess Diana, to his serving in the British Army to Harry's tumultuous separation from the monarchy with his American wife, Meghan Markle, the Duchess of Sussex. So, it's unsurprising that he was so careful — and demonstrably passionate about — what to include and not to include in his book.
The Duke of Sussex was careful but bold with his words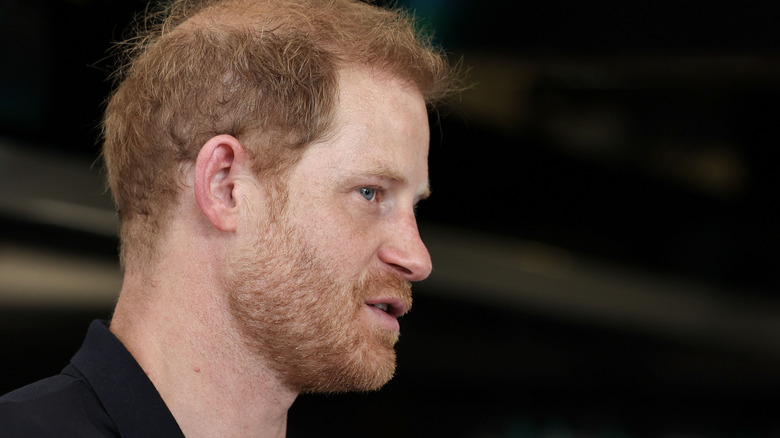 Song Haiyuan/mb Media/Getty Images
Despite the meticulous editing process required for Prince Harry's memoir, the words he and his ghostwriter, J.R. Moehringer, did select were certainly bold. "Spare" included several big claims about his older brother, Prince William, including that the Prince of Wales attacked him when they were adults and ignored Harry in childhood. He also added a jab about William's looks, pointing out that he was balding much more rapidly.
The Duke of Sussex notably blamed his relatives for the monarchy's toxically close relationship with the British tabloids too. When Harry spoke to CBS about his estranged mother-in-law, Queen Camilla, in early 2023, he even claimed that she'd leaked stories about Meghan Markle to make herself look better and was "dangerous because of the connections that she was forging within the British press," per NPR.
Ultimately, though, Harry's confession to omitting material from his memoir doesn't seem to be a particularly remorseful one. As he clarified to People, "I don't want to tell anyone what to think of [the memoir], and that includes my family. This book and its truths are, in many ways, a continuation of my own mental health journey. It's a raw account of my life — the good, the bad, and everything in between."