What Scott Clifton Loved About His Sneaky The Bold And The Beautiful Debut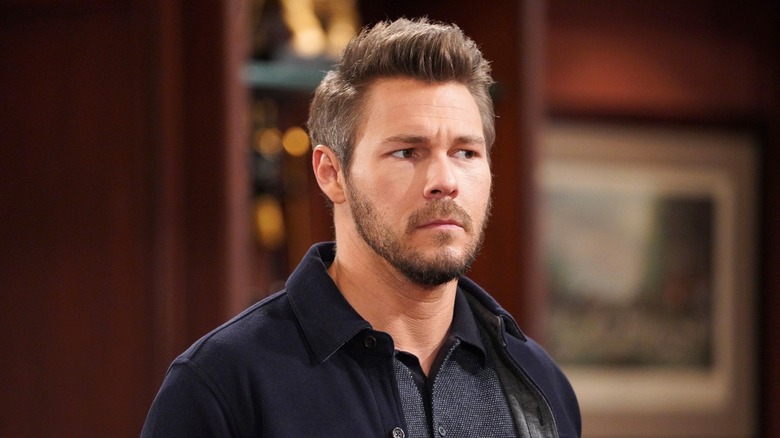 Howard Wise/jpistudios.com
It's always exciting for soap opera fans when a new character makes their debut on their favorite show. With fresh faces comes mystery, a complicated backstory, and a whole lot of drama. New people can breathe new life into stories when they arrive in town, usually in a dramatic entrance. However, not every new character that shows up on "The Bold and the Beautiful" gets a flashy debut; Scott Clifton certainly didn't.
Scott Clifton debuted as Liam Spencer on "The Bold and the Beautiful" in 2010, the newfound son of Bill Spencer (Don Diamont). He quickly found himself in the midst of one of the show's most famous love triangles with Hope Logan (Annika Noelle) and Steffy Forrester (Jacqueline MacInnes Wood). Clifton has become an integral part of life in Los Angeles, so it's hard to imagine his arrival in town being anything but a bombshell; but in fact, the powers-that-be snuck Liam into LA, and Clifton loved that he wasn't shoved into the forefront of a storyline from the jump.
Clifton loved his casual entrance into Los Angeles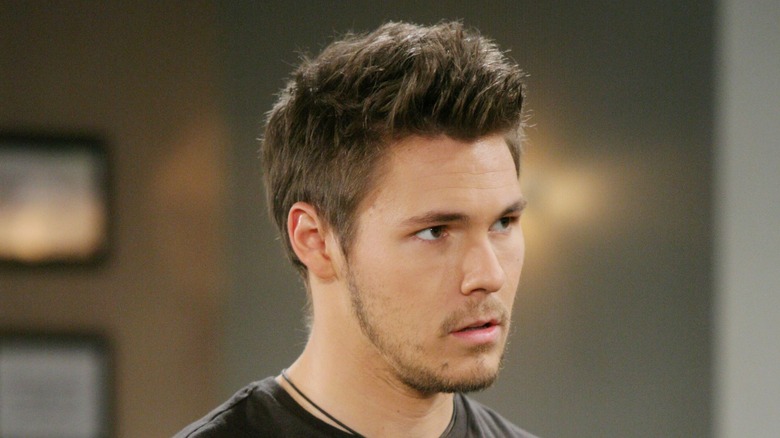 Howard Wise/jpistudios.com
It's rare that a new contract character doesn't make a big entrance upon their debut on a soap, especially if that character is going to be involved in a central storyline. However, that's exactly what happened with Scott Clifton. Despite the fact that his first big story revolved around finding his biological father, Liam Spencer didn't make a big splash during his first episode on "The Bold and the Beautiful." In an interview with Soaps She Knows in 2023, Clifton opened up about why he loved his debut and how it was different from the others.
"One of the things I loved about the way they introduced Liam is that they didn't shove him down the throat of the viewers," he told the outlet. "It wasn't like, 'Here is our new contract play, and you have to pay big attention to him because he's going to be a big deal!'"
Clifton also recalled that he only had to shoot one scene to start, and he had so few lines that it was clear to the audience that Liam was not someone to pay attention to. Little did anyone know what was to come from Liam Spencer.
Clifton's first storyline was shaped by Don Diamont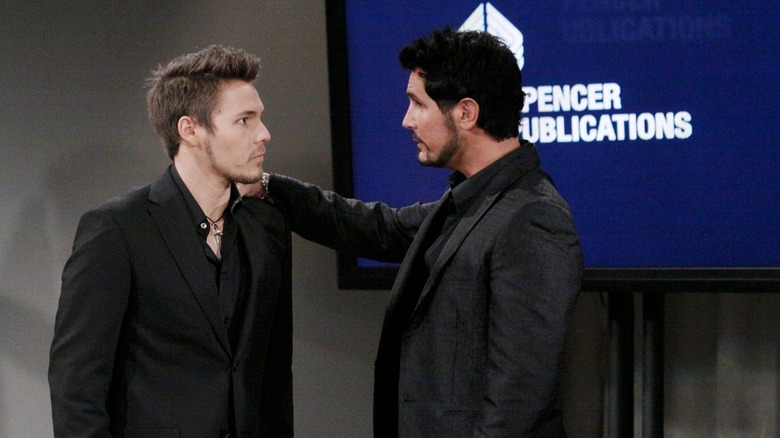 Paul Skipper/jpistudios.com
Even though Scott Clifton didn't get a big debut on "The Bold and the Beautiful," once Liam became established in Los Angeles, his first mission was to find his biological father. Unsure if his father was Ridge Forrester (then-Ronn Moss) or Bill Spencer, Liam finally figured out that his biological dad was Bill. In an interview with Soap Opera Digest in 2023, Clifton recalled his first experience filming with Don Diamont and their off-screen relationship.
"My first scenes with Don, he was like my dad right away. [...] Don pulled me aside after one take and said, 'You and I have a lot of work to do. We have to earn the audience's trust. We have to earn them rooting for us as father and son. There is plenty of time for you to give me sass, but right now, I'm your boss and we need to play that so later, those father/son moments are earned.'"
Clifton also remembered that Diamont had them film the scene again, making sure the father/son dynamic was correct on-screen. In the end, Clifton was grateful for Diamont's advice and credited him for making Liam's first storyline a great one.