Matthew Perry Credits Keith Morrison For Holding His Family Together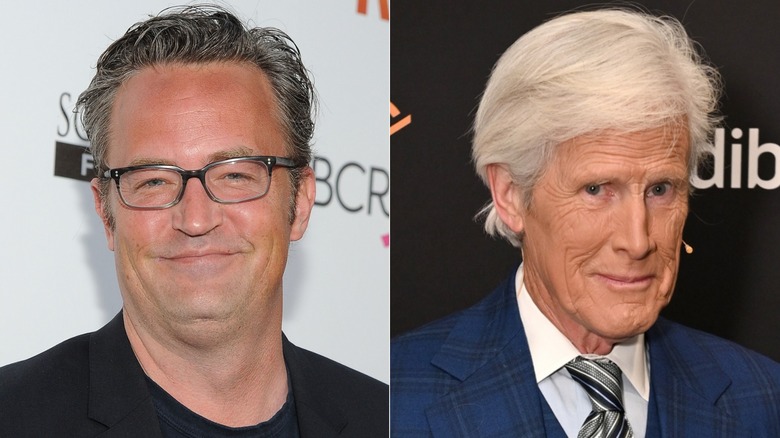 Bryan Bedder & Angela Weiss/Getty
We may receive a commission on purchases made from links.
After legendary "Friends" actor Matthew Perry died, many have turned to the work he left behind to continue to celebrate and appreciate the great thespian. Along with rewatching "Friends" and his other onscreen appearances, fans have taken to reading (or rereading) his powerful memoir, "Friends, Lovers, and the Big Terrible Thing." The book has become a much sought-after item and has even climbed to the top of the bestsellers list on Amazon since Perry's death. The autobiography has revealed many parts of the actor's life that he'd never completely opened up about previously. He discussed the hard topics, such as living with addiction, but he also shared the sweeter parts of his life, like the moments he shared with the people he grew closest with. Among them is his stepfather, "Dateline" journalist Keith Morrison.
Although Morrison isn't Perry's biological dad, it's clear from Perry's memoir that the two shared a loving bond. A heartbreaking testament to their closeness also lies in Perry's official death certificate. According to Fox News, Morrison was listed as the informant on the document, a responsibility that usually falls to a close family member of the deceased. The informant is meant to provide additional, personal details about the relative who died. Morrison's relationship with Perry inspired the late actor to pen a touching passage in his memoir about him. It details just how important Morrison was to Perry and will bring a tear to your eye.
Perry called Morrison a 'protector'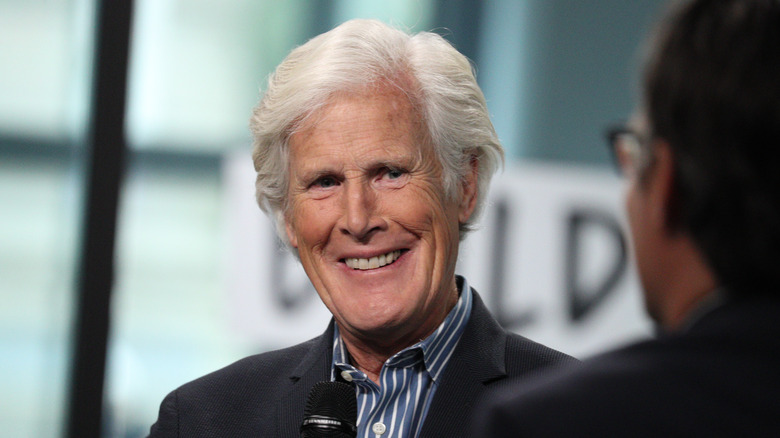 Rob Kim/Getty Images
Matthew Perry and Keith Morrison wouldn't meet until a decade after Matthew was born. Matthew's parents, famous actor John Bennett Perry and Suzanne Morrison, welcomed him to the world in 1969. However, things didn't work out in the marriage. The couple would split shortly before Matthew reached the age of one. He continued to live with his mother after his parents' divorce. Keith would be introduced to their family in 1981 when he and Suzanne officially tied the knot.
The new family was a match made in heaven. In fact, Matthew has credited his stepfather as the glue that held his family together over the years. In his memoir "Friends, Lovers, and the Big Terrible Thing," Matthew put together a thoughtful section about his stepfather, describing how he perfectly fit into his and his mother's lives. "Keith lived for my mother. The only thing that is annoying about Keith is that he always takes my mother's side. He is her protector," he wrote. He declared that Keith was prone to taking Suzanne's side whenever she had a disagreement with her son, and then Keith would later claim the disagreement never took place.
"Some would call this gaslighting, others would call it gaslighting — it's gaslighting," the "Friends" star stated, injecting a bit of his typical offbeat humor. "But my family was held together by one man, and that was Keith Morrison."
Morrison knew Perry was special from the start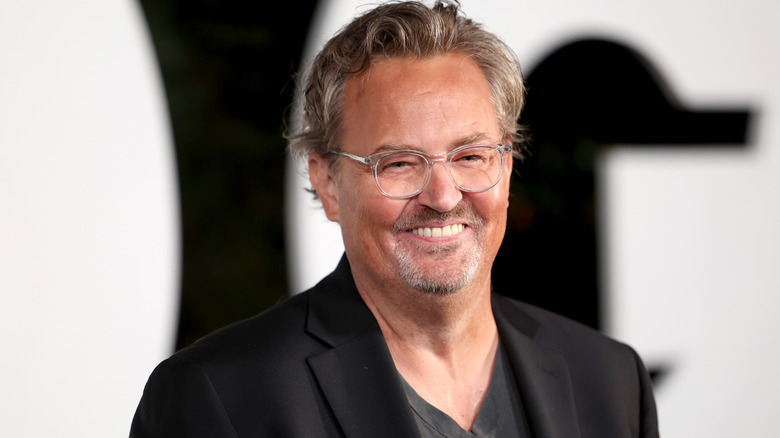 Phillip Faraone/Getty Images
Matthew Perry's affection and appreciation for his stepfather Keith Morrison was reciprocated. Morrison loved being Perry's stepfather, something he discussed during an interview with People. The beloved journalist recalled taking his stepson to hockey games on Saturday mornings. It was during these moments, Morrison stated, that it really sunk in just how special Perry was. "He's an intense, talented, focused character. He's very bright," he told the outlet.
In an interview with Andy Cohen on WWHL, Morrison commented further on how much he enjoys being a parental figure. When he was asked what the best perk is to being Perry's stepdad, the journalist had trouble narrowing it down to just a few. "Where should I start?" he began with a short laugh. "He is really a very good guy, and he's very thoughtful. He is." The proud parent went on to mention that Perry had even gifted him with a fancy new car one year, and he still drove the vehicle around at the time of the interview.
Perry's premature death has left a hole in many hearts, but we hope knowing that he was surrounded by so much love during his lifetime, including that of his stepfather, brings comfort to his mourning fans.