Kris Jenner And Ex-Fling Todd Waterman Flaunted Their Affair In Front Of Robert Kardashian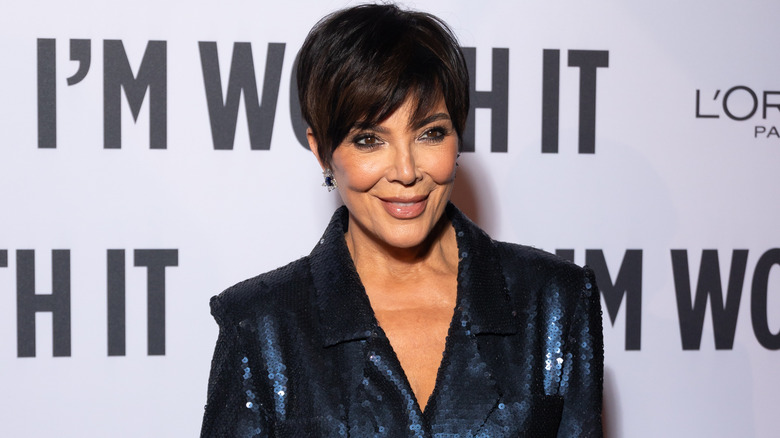 Marc Piasecki/Getty Images
We may receive a commission on purchases made from links.
The Kardashian-Jenner clan may be known for style moments but controversy has certainly followed them as well.  From the notorious 2007 Kim Kardashian sex tape that propelled her into the spotlight to the Kylie Jenner lip filler revelations, the family is frequently in the headlines for one matter or another. And the stories are not exclusive to the daughters of Kris Jenner. She herself has also been the topic of scandal, one of her biggest being the divulgence that she had an affair while married to the late Robert Kardashian. 
Jenner first shared the illicit relationship in her 2011 memoir, "Kris Jenner ... And All Things Kardashian." She explained that after being married at just 22 and being together for a while, the marriage was seemingly unfulfilling. She identified her lover in the book as Ryan. However, months after its release, Hollywood animator Todd Waterman confessed that he was actually the man Jenner was referring to. Both have recounted their steamy affair, including their initial meeting while out with mutual pals that resulted in a sexual encounter inside a friend's closet. This was the start of their romance, which they carried out with admittedly little regard for whether or not Robert would find out, ultimately leading to the couple's divorce. 
Todd Waterman played tennis at Jenner and Robert Kardashians' home
After their romance began in 1989, Kris Jenner and Todd Waterman did very little to conceal it. Waterman even went to Jenner and Robert Kardashian's home to play tennis. To make matters worse, Waterman claimed Kardashian watched him on the court, likely suspecting that something was going on between him and Jenner. As if this was not bold enough, Jenner and Waterman were intimate in the very same spot. In her explosive autobiography, Jenner wrote, "We had sex in cars, sex on the tennis court, sex in the pool house, sex in the garage when we got home, sex up and down the stairs, sex everywhere, all the time."
The pair also flaunted their connection in front of those closest to Kardashian. During their steamy relationship, it seems Jenner once identified Waterman as her personal trainer to throw off people close to her husband. Under this guise, the couple allegedly were able to have sex in the gym of Kardashian's best friend, Larry Kraines. This tale was unearthed in Jerry Oppenheimer's 2017 expose, "Kardashians: An American Drama." Jenner hasn't confirmed nor denied this incident.
Waterman admits he cannot remember everywhere the couple were intimate. Still, he has stood firm that they never had sex in Jenner and Kardashian's bed. However, it appears there was no need for this, as the couple secretly shared a space (and bed) of their own.
Jenner and Waterman rented an apartment together while she was still married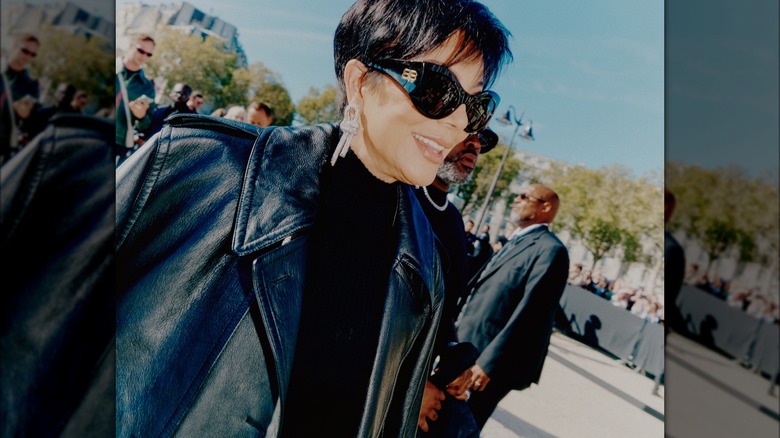 Julien Lienard/Getty Images
When Kris Jenner met Todd Waterman, he was a young soccer player who lived in a small apartment. As the wealthy wife of the prominent attorney, Robert Kardashian, Jenner offered a remedy. Waterman told the Daily Mail in January 2012, "She picked the apartment. We found it together," later adding, "We made our own different reality." However, this "reality" came crashing down when Kardashian showed up at their apartment to confront them. As Waterman tried to leave with Jenner, he claimed Kardashian came at him with a golf club and chased them.
Kardashian filed for divorce from Jenner in 1991. In the years since the extramarital fling, Jenner has expressed deep regret for the affair. During an October 2023 episode of "The Kardashians," Jenner called the whirlwind affair with Waterman "life's biggest regret." Interestingly enough, Waterman claims they still hooked up after she began dating her second husband, Bruce Jenner. They split in 2018, with Bruce announcing his transition to Caitlyn Jenner, so it was never confirmed if Waterman was actually a fixture in their marriage as well. Kris may not get married again but she has found love with longtime boyfriend Corey Gamble. it's unknown if Waterman is married to anyone. Though time has passed, the notoriety of their relationship lives on.