Maryanne Trump Barry Was No Stranger To Her Family's History Of Scandals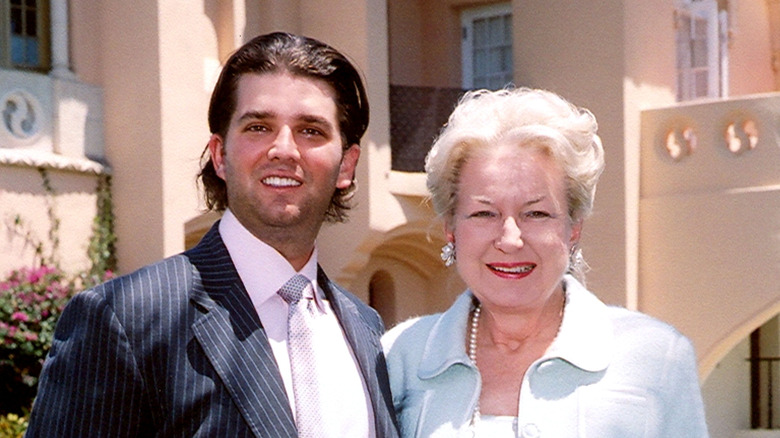 Davidoff Studios Photography/Getty Images
Former federal judge Maryanne Trump Barry passed away at age 86 in her Manhattan home. She was the eldest child of Fred Trump Sr. and Mary Anne McLeod Trump, and the older sister to former president Donald Trump — Donald and Barry had a complicated relationship. She lived a life with a much lower public profile than her brother Donald, who has been involved in a number of scandals over the years, from his much-publicized divorces and rumored affairs to the collapse of Trump University. Then there are the more serious accusations, including sexual abuse and allegations of attempts to overthrow the results of the 2020 presidential election.
But while Barry wasn't involved in anything as serious as her little brother, that doesn't mean Barry was immune to the Trump family scandals. Before her retirement from the bench in 2019, there was a judicial investigation into whether she was guilty of misconduct related to financial issues in the 1980s and 1990s. Her retirement triggered the end of the investigation.
Maryanne Trump Barry reportedly didn't pay inheritance tax on large sums of money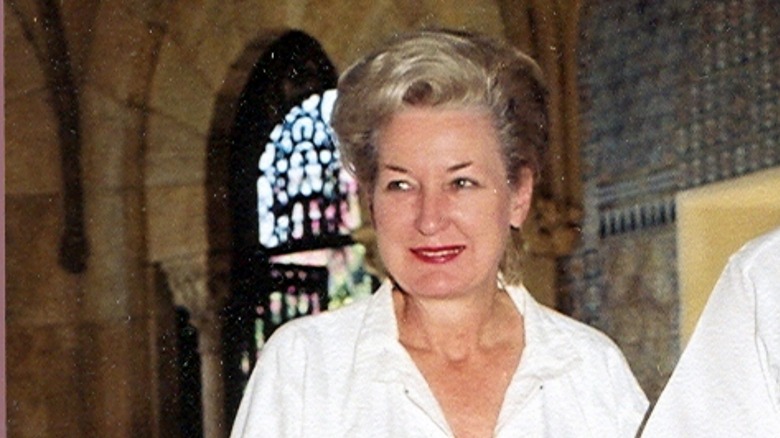 Davidoff Studios Photography/Getty Images
The civil investigation into potential judicial misconduct by Maryanne Trump Barry was kicked off after a report in The New York Times in October 2018. The report focused on what happened to the Trump family fortune that had been amassed by Fred Trump Sr. and what taxes were, or more pointedly were not, paid by Trump Sr.'s children. On a sum of $1 billion that Donald and his siblings were given, they paid around 5% in taxes, not the 55% that would have been applicable to a gift of that size.
In one example of a complicated series of money moves, the Trump family created the All County Building Supply & Maintenance, which all of Trump Sr.'s living children had a 20% stake in. Trump Sr. would use that corporation to pay for his buildings' improvements and other business matters, and extra cash was flowing to the Trump kids, including Barry, without facing any inheritance tax.
It was thanks to Barry, though perhaps unintentionally, that All County Building Supply & Maintenance and its role in moving money between Trump Sr. and his children was discovered. In a disclosure form submitted by Barry during her 1983 judiciary confirmation, she noted a $1 million contribution from the company. That disclosure got reporters digging into the company and its connection to the Trump family.
Maryanne Trump Barry was sued by niece Mary Trump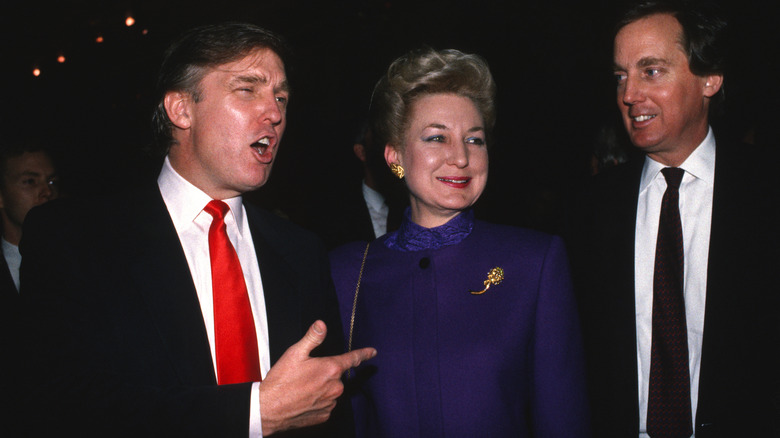 Sonia Moskowitz/Getty Images
The scandal over the Trump family money doesn't end there. After the Times report, Mary Trump, daughter of Fred Trump Jr., sued Maryanne Trump Barry, Donald Trump, and Robert Trump, saying that they, "carried out a fraudulent scheme to siphon funds from minority interests that she inherited in the family business, concealed their grift, and deceived her about the true value of what she inherited." A judge dismissed the lawsuit.
A part of what was discovered during the 2018 Times investigation was that the Trump family valued properties differently at different times as a way to purportedly evade taxes. This change in values of property on documentation sounds similar to allegations in the 2023 New York fraud trial against the Trump Organization, Donald Trump, Donald Trump Jr., and Eric Trump. That case is centered around the misrepresentation of the property values to get favorable loan and insurance terms.
In 2019, Senator Elizabeth Warren talked about how it was a problem that Barry's resignation ended the investigation into her potential misconduct. For Warren, that situation with Barry and the Trump family was just one of the reasons that she felt there needed to be more anti-corruption policies in place for those in power in Washington. With Barry's death, and Donald Trump caught up in a series of other criminal cases, any potential legal wrongdoing by the Trump siblings may never be further pursued in court.