How Much Money Did Larsa Pippen Get From Her Divorce?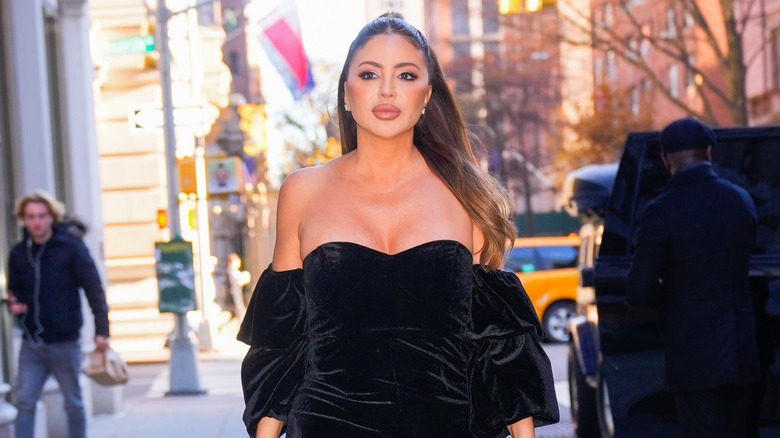 Gotham/Getty Images
Larsa Pippen may be a "Bravolebrity" these days, but the former NBA wife has acquired a large chunk of her wealth through her relationship with retired Chicago Bulls player Scottie Pippen. The couple walked down the aisle in 1997 and welcomed four children: Scotty Jr. in November 2000, Preston in August 2002, Justin in July 2005, and Sophia in December 2008. However, the marriage hit a rocky point in 2015, ultimately leading to their separation. During that time, Larsa Pippen famously began dating rapper Future, and Scottie filed for divorce from her in 2016. The couple chose to reconcile before Larsa ultimately pulled the plug on the relationship for good in 2018. 
The divorce played out for several years and was not finalized until 2021. Much of the specifics surrounding their divorce agreement remain under wraps. Even as a staple on the "Real Housewives of Miami," Pippen has refrained from spilling the juicy details surrounding her divorce. Scottie has also kept quiet about how much he paid his ex-wife in their split, though she certainly didn't walk away empty-handed. 
Larsa received half of Scottie's NBA retirement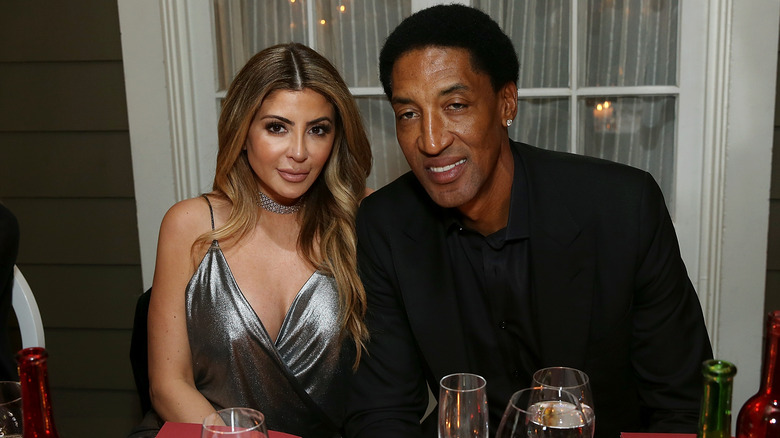 Phillip Faraone/Getty Images
When Larsa and Scottie Pippen's divorce was finalized, the documents were sealed. However, what is known is that Scottie was ordered to hand over half of the money accrued in his NBA retirement account from 1997 to 2016. This amount was estimated to be $470,000. The couple did have a prenuptial agreement in place. Still, since Larsa was listed as an alternate payee on the 401k account, this gave her access to the money in the event of a divorce. During a July 2023 chat with her current boyfriend, Marcus Jordan, for their "Separation Anxiety" podcast, Larsa alluded to Scottie only wanting to give her a small amount of money when they parted ways. "If I marry you and you have like a billion dollars, and you say, 'By the way, I'm only going to give you $100,000 after 20 years,' you're like, 'Wait, What?' It has to be fair; everything in life has to be fair," Larsa explained.
Additionally, Larsa was also granted child support for the couple's two minor children. Scottie agreed to pay spousal support as well. However, these exact figures aren't known. Per CBS Sports, Scottie brought in over $100 million during his NBA career, though his current net worth is around $20 million according to Celebrity Net Worth. It can only be assumed that Larsa was granted a comfortable amount when the legal battle ended.
Larsa Pippen's net worth is $10 million, and OnlyFans has contributed to it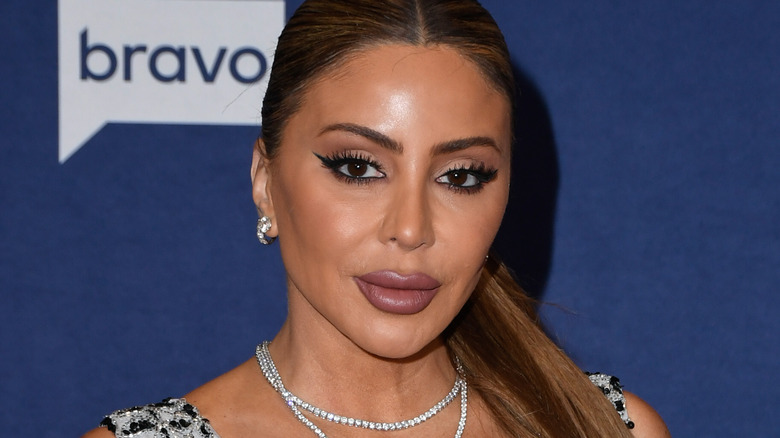 Mindy Small/Getty Images
Larsa Pippen was first introduced to Bravo cameras during 2011's season one of "The Real Housewives of Miami." She exited the show only to return in 2021 for season four, and she has remained on the series since. The exact amount she makes per episode is unknown, but according to Page Six, other castmates reportedly make around $30,000, so Pippen may also fall in this range. Additionally, the influencer found another source of income through posting racy content on OnlyFans. At one point, Pippen was bringing in up to $10,0000 a day on the site, but in 2023, she admitted she was posting less on the platform to focus on other endeavors.
The reality star has now turned her attention to her Larsa Marie jewelry line and her forthcoming tequila brand. Pippen is also in a relationship with Marcus Jordan, the son of Michael Jordan, who coincidentally played on the same team as her ex-husband, Scottie Pippen. It's unclear if a new relationship will impact her spousal support in any way, but it'll be interesting to see the impacts if the couple marries, which they've alluded to in recent months.