A Look Back At Patrick Dempsey's Messy First Marriage With His Manager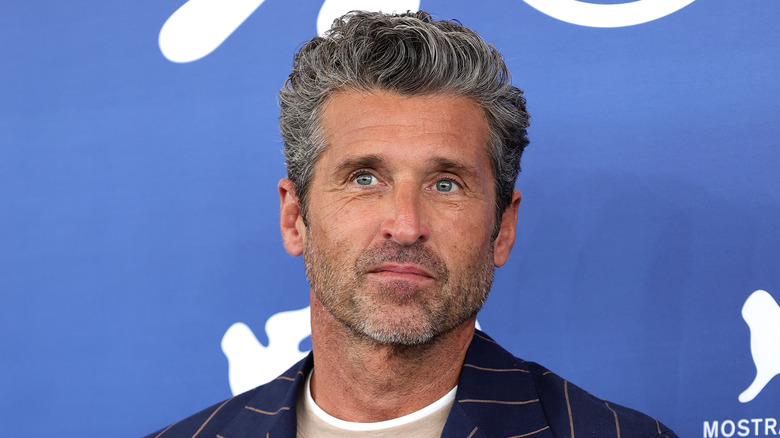 Andreas Rentz/Getty Images
Patrick Dempsey, the chiseled heartthrob that he is, became the obsession of medical drama enthusiasts everywhere when he landed the role of Dr. Derek Shepherd in "Grey's Anatomy." While Dempsey has a history of playing the love interest onscreen (see "Enchanted" and "Bridget Jones's Baby"), he is very much off the market in real life. The actor has been happily married to his wife, Jillian Fink, since 1999, and the couple shares three children.
Dempsey has only been married one other time. Back in 1987, when the "Grey's Anatomy" alum was a bright-eyed 21-year-old, he made the somewhat controversial decision to marry his much older manager, Rochelle "Rocky" Parker. Age-gap relationships in Hollywood are par for the course at this point, but the more than 20-year difference between Dempsey and his then-47-year-old wife certainly made their marriage stand out. 
It wasn't the only thing that made the relationship one to remember, though. We've seen our fair share of contentious celebrity couples, but not many can compare to the chaotic relationship between Dempsey and Parker. Here's the scoop on their downright messy marriage.
She falsely accused him of domestic violence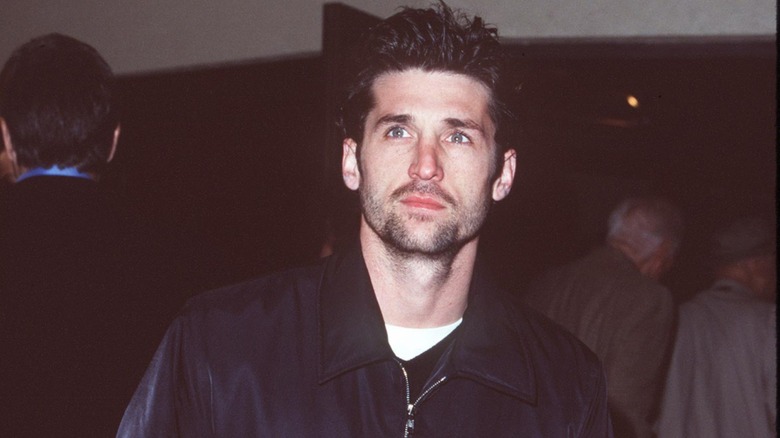 Steve Granitz/Getty
Patrick Dempsey first met Rochelle Parker when he was 18 and she was 44. The two starred together in Neil Simon's comedic play "Brighton Beach Memoirs" in 1984 (via Washington Post). Dempsey played the lead role of Eugene while Parker was cast as his aunt, and they grew close with one another on set. According to the Daily Mail, Dempsey asked his costar to become his manager, and romance bloomed from there. They were married in 1987, but things went downhill fast. Parker filed divorce papers in 1991, citing domestic violence. Shockingly, she accused Dempsey of assaulting her while on the set of his 1987 film "Can't Buy Me Love." In court documents obtained by The Sun, Parker claimed the attack was the manifestation of Dempsey's desire to "see what it was like" to hurt a woman. She also accused the actor of slamming a van door on her finger.
Dempsey diehards breathed a collective sigh of relief when Parker renounced her allegations of domestic violence in 2006. After the National Enquirer reached out to her for comment on the accusations, the Hollywood manager admitted she lied. "In the heat of a divorce, sometimes people say things they normally wouldn't," she said in a released statement. "But the statements of physical and mental abuse, as well as alcoholism and drug use, are false."
If you or someone you know is dealing with domestic abuse, you can call the National Domestic Violence Hotline at 1−800−799−7233. You can also find more information, resources, and support at their website.
Dempsey described their marriage as nightmarish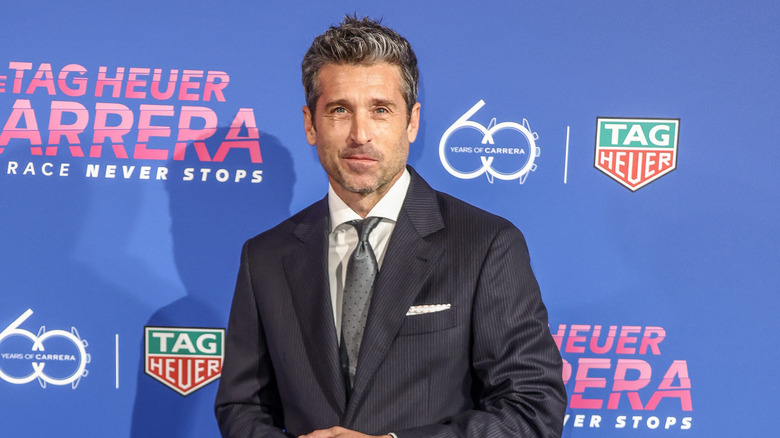 Mike Marsland/Getty Images
During Patrick Dempsey and Rochelle Parker's lengthy divorce battle, even more alarming facts about their marriage were unearthed. As seen in the revealing court documents, Parker made several other claims about being married to Dempsey that were unflattering, to say the least. She stated that she had given up her life and career to help him become the competent actor that he is today. Parker also claimed to have played a pivotal role in pulling Dempsey away from drugs and alcohol. 
Before Parker backtracked on her allegations of abuse, she also described being with him as negatively impacting her mental health. The Hollywood manager even noted that she was seeing a psychiatrist regularly and was on antidepressants and other prescribed medications. To add to an already sticky situation, rumors circulated that Dempsey was seeing another woman while he was still married to Parker. 
Although he denied all allegations, the "Loverboy" star labeled their marriage a "Freudian nightmare that's publicly known," per the Daily Mail. It's probably safe to say both parties were pleased when the divorce was finalized in 1994. Parker, who passed away in 2014 from cancer, was reportedly awarded $9,000 a month in spousal support from her ex-husband. She also reportedly received a BMW convertible.