Meet The Late Tyler Christopher's Two Kids, Greysun And Boheme Christopher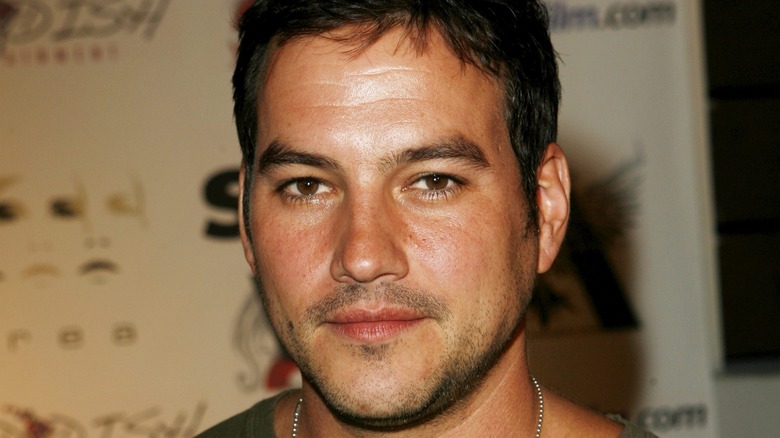 Brian Lowe/jpistudios.com
"General Hospital" and "Days of Our Lives" alum Tyler Christopher passed away at the age of 50 on the morning of October 31, 2023. TMZ reports that the actor died of cardiac arrest in his San Diego apartment. While the actor is remembered as one of the "kindest, sweetest" people in the daytime television industry, there were a lot of people who were still very concerned about him, including his ex-wife Eva Longoria. That's because his struggles with substance abuse have been well-documented over the years.
While Tyler Christopher will always be best remembered as a talented actor who brought the dark prince Nikolas Cassadine to life in Port Charles, he was also a very dedicated father to his two children, Greysun and Boheme Christopher. Tyler Christopher often said that it was his children who were a true guiding light in his life and for a good reason, too. While the actor did have his ups and downs in his life, nothing ever stopped him from being the dedicated father that he was.
Tyler Christopher's children, Greysun and Boheme Christopher, were the shining light in his life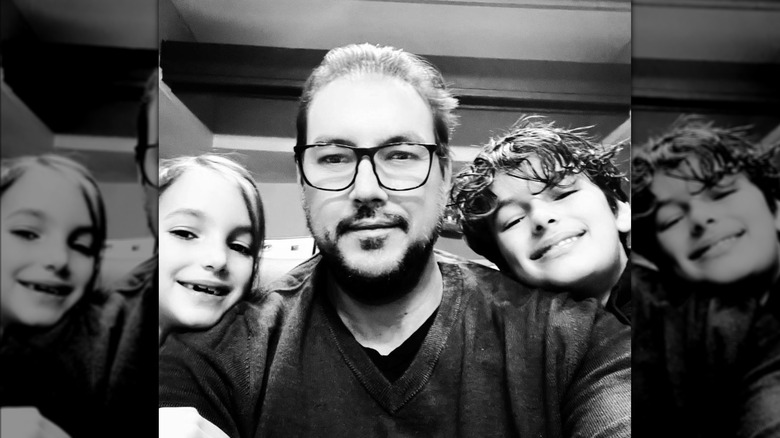 Tyler Christopher / Instagram
Daytime television star Tyler Christopher was married to his ex-wife Brienne Pedigo from 2008 to 2021. Together, they shared two children: Their son, Greysun Christopher, who was born in October 2009, and their daughter, Boheme Christopher, whom they welcomed in May 2015, per People. Tyler Christopher loved sharing photos of his children's highlights on social media. Back in January 2022, the actor had a proud father moment when his son Greysun landed a role in his school's production of "Matilda," according to his Instagram account. Boheme also shared her father and her brother's talents when she performed on stage for the "Nutcracker" later that year. Tyler Christopher even wrote at the time, "I will be there on opening night bursting with pride over this sweet girl."
Tyler Christopher also spent his 50th birthday — which would sadly become his last — with his two children by his side. He shared, "I spent my 50th birthday in an obscure Mexican restaurant in Indiana with my two beautiful children. There is no place I would have rather been than with those joyous souls," while also adding that the "best was yet to come."
Tyler Christopher is remembered as both a dedicated actor and father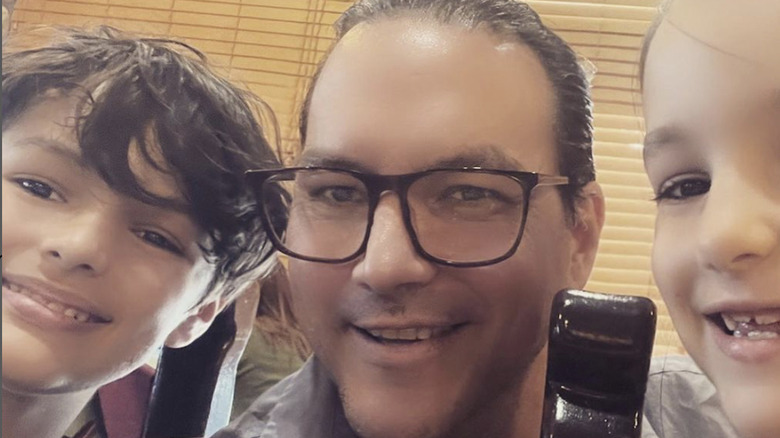 Tyler Christopher / Instagram https://www.instagram.com/p/Cike4V4rVJm/?hl=en&img_index=1
Tyler Christopher might not have gotten the chance to celebrate his 51st birthday like he did his 50th, but he certainly didn't take any day he had with his children Greysun and Boheme Christopher for granted. Recalling just another typical day he had with his kids, Tyler Christopher took to his Instagram account once again in September 2022 to write, "I've never so enjoyed a trip to Target to pick out a toy or an afternoon at the movies. Playing with my children has always brought the greatest joy. I am grateful for this new chapter in my life for the time it allows me to be close to them."
While there's no doubt that many fans, friends, and family members will be mourning to loss of Tyler Christopher's life for a very long time, his former "General Hospital" co-star Nancy Lee Grahn wrote on her X, formerly known as Twitter, account that she wants his kids to know that he was truly a special human being, both on and off screen. Sharing a clip of their characters Alexis Davis and Nikolas Cassadine, Grahn wrote, "Life can sometimes prove hardest for the sweetest & tenderest souls. I hope Greyson & Boheme can 1 day find these posts online to see how truly cherished their dad was."