Matchmaker Tells Us How Prince Harry Can Overcome Reliance On Meghan Markle's Social Life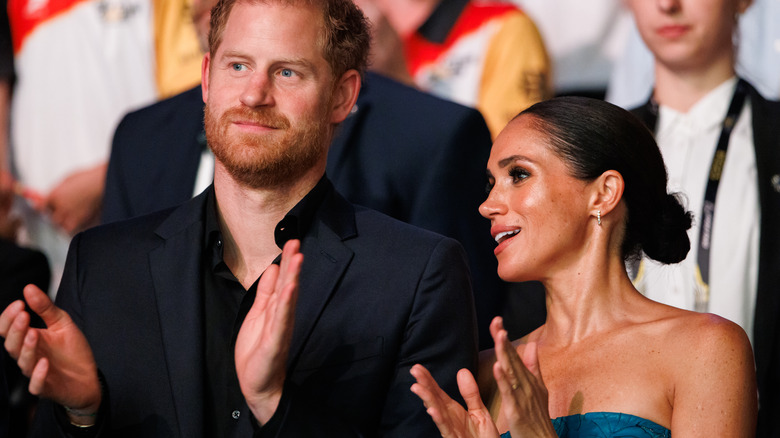 Joshua Sammer/Getty Images
When "Suits" actor Meghan Markle, Duchess of Sussex, entered the regimented ranks of the royal family as Prince Harry, Duke of Sussex's girlfriend, she was navigating unfamiliar territory far from home and away from the traditions, customs, and lifestyle she once knew. But as the ex-senior royals create a new life in Montecito, California, the tables have turned. Now, it's Prince Harry who is far from his former life, and experts suspect this is challenging for the former Prince.
Royal author Phil Dampier expressed his concerns to Fabulous magazine, saying, "Not only has [Harry] lost his family, his royal status, and military connections, but he's also lost a lot of friends. I get the impression he hasn't got a circle of drinking buddies he can unwind within Montecito, which has a population of older people, and I'm sure that takes its toll" (via the Mirror).
The List spoke with Susan Trombetti, matchmaker and CEO of Exclusive Matchmaking, about the couple's new dynamic in California and what Prince Harry could do to avoid growing too dependent on his partner for a social life.
It's important that Prince Harry and Meghan Markle maintain separate social lives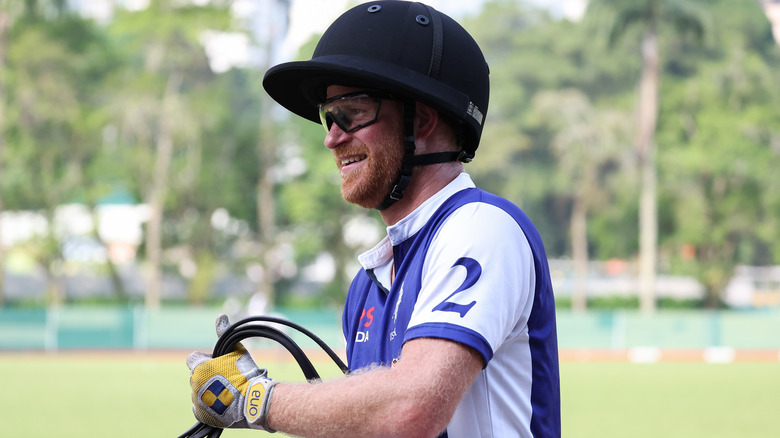 Matt Jelonek/Getty Images
"When it comes to your social life, bringing a full social life into a relationship isn't all it's cracked up to be, but having none of your own is very bad," Susan Trombetti told us. "You can't be too booked because you will never have one-on-one time with your partner, but relying on them for your social life basically says you have no friends or friend relationships of your own to invest in. Everyone needs their own thing going on."
Trombetti explained that it's essential that Prince Harry, Duke of Sussex, finds ways to develop his own passions and social groups. "As in any relationship, you have to build outside interests and bring them to the table," she said. "He just needs to find his way the same way anyone would. It's just harder for him because he just can't run down to the local bar and play a game of pool and darts without causing a paparazzi ruckus."
Fortunately, Prince Harry has found a way to combine his new Californian lifestyle and his U.K. roots by joining the Santa Barbara Polo Club near his Montecito home. Former royal reporter and fellow Montecito resident Richard Mineards told HELLO! Magazine's "A Royal Right Podcast" that Harry's involvement has "done wonders for the Polo Club because spectator numbers soared. He was a very good polo player — much more so than William [Prince of Wales]."
Experts suggest Prince Harry and Meghan Markle practice a bit of give and take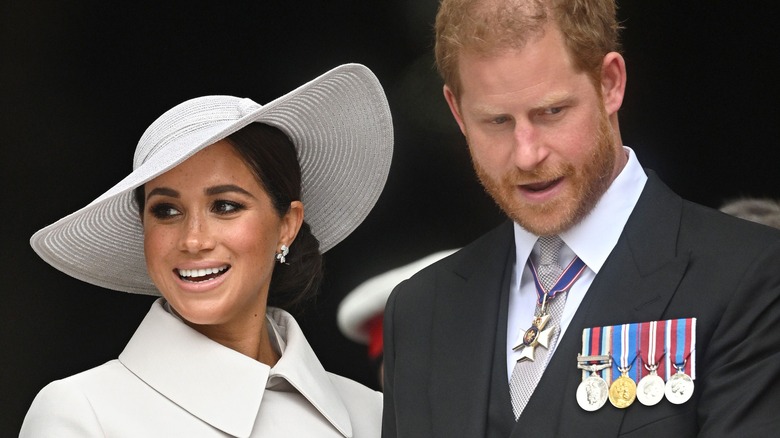 Samir Hussein/Getty Images
Despite the strides Prince Harry, Duke of Sussex, has made in southern California, he embarked on a search for U.K. lodging for himself, his wife, Meghan Markle, Duchess of Sussex, and their two children, Prince Archie and Princess Lilibet, in the fall of 2023. Relationship expert Louella Alderson spoke to the Mirror about the couple's potential return to Prince Harry's home country, particularly around the holidays. She warned that Meghan should respect Harry's strong connection to the U.K.
"Harry has given up a lot for Meghan and has appeared to put Meghan's needs and desires above his own at times," Alderson explained. "He may feel a sense of resentment if she is not willing to do the same for him. If they don't spend Christmas in the U.K. this year, then Meghan should be open to the possibility of spending future holidays in the U.K." 
Indeed, this harkens back to matchmaker Susan Trombetti's advice of making sure each partner in a romantic relationship has their own family, friends, and customs to uphold. "Always make sure you have your own life that you bring to the table," Trombetti told The List. "Never ignore friendships or relationships because this is the secret to life. Keep yourself occupied with something other than the TV and video games so that you remain interesting and feel enthusiastic about life!"