Hallmark BFFs Ashley Williams & Nikki DeLoach Tell Us The Christmas Songs They'd Karaoke - Exclusive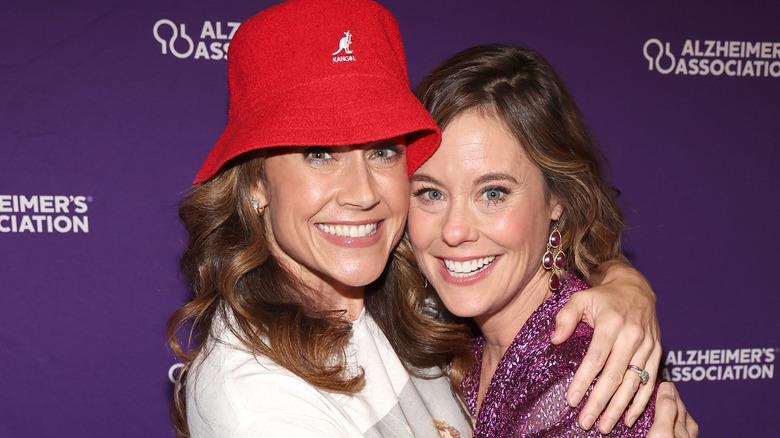 Terry Wyatt/Getty Images
Nikki DeLoach loves being a Hallmark star, and fans of the network love watching her just as much. Likewise, fellow leading lady Ashley Williams. However, you may not be aware that these are two Hallmark stars who are real-life besties. They originally met in an acting class back in the early 2000s, and have been pals ever since. Recently, the pair joined forces at The Dance Party to End Alzheimer's, a fundraiser for the Alzheimer Association, a cause that's close to both of their hearts. 
At the event, DeLoach and Williams performed "Party in the USA," and suffice it to say, we're pretty bummed that we weren't there to sing along. But we got a close second — catching up with Williams and DeLoach at Hallmark's Countdown to Christmas event on November 15 in Los Angeles, where we asked the ladies in separate exclusive interviews which Christmas song they'd pick to karaoke. Although Williams called DeLoach her "bestie," it turns out their picks are wildly different — and one was very surprising!
Judging by their choice to sing Miley Cyrus' fun-loving pop anthem at the fundraiser, it made sense Williams went for another fun angle, telling us exclusively, "It's got to be Mariah Carey, but I have to tell you, Nikki would have to be the one singing, and I would just be in the background doing silly dance moves because she's a serious performer. That girl, no Joke, was in a girl band in the early 2000s." Say what?! Williams added, "She's a serious dancer and performer and singer, and I am a ridiculous one. So you make a really good pair that way." Given her pop background, DeLoach threw us for a loop when she told us her pick — "Oh, Holy Night." 
Nikki DeLoach isn't afraid to sing a slow song at karaoke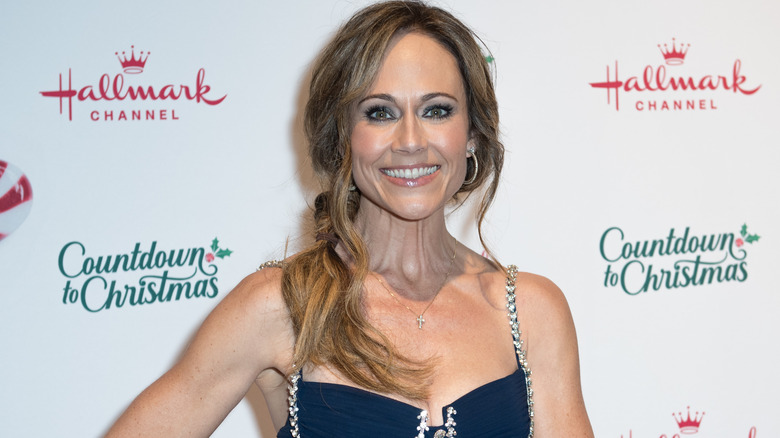 Olivia Wong/Getty Images
When it came to which Christmas song Nikki DeLoach would want to perform at karaoke, she knew right away. "I know this is going to sound very brazen, but 'Oh, Holy Night,'" the Hallmark star told The List exclusively. It's certainly a dramatic pick; you need a lot of confidence to pull off such a serious song at karaoke. 
DeLoach has plenty of practice belting out this ballad, though, and as a result, she's always ready to hit the stage. "It's my favorite song," the actor gushed, adding, "I sing it constantly during the holidays and I don't know, I think I would have to do a gut check and just go for it."
If anyone can pull off a song like this at karaoke, it's DeLoach. Not only is she an amazing performer, but DeLoach was on "The All-New Mickey Mouse Club" in her youth, alongside performing as part of the late '90s girl group, Innosense, so she's definitely got the pipes. These days, DeLoach is better known for her acting chops, which she shows off in the new Hallmark holiday flick, "A World Record Christmas," which premiered on November 16.