What We Know About RHOBH Star Sutton Stracke's Pricey Divorce Settlement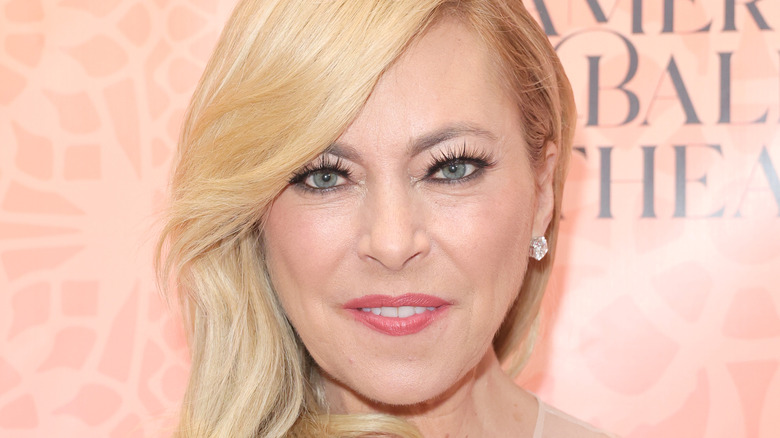 Michael Loccisano/Getty Images
One untold truth of "Real Housewives of Beverly Hills" star Sutton Stracke is that she wears many hats. The fan-favorite Bravo star is a former ballet dancer who owns several companies, such as The Sutton Concept and Sutton Brands. After retiring from the stage, Sutton became the Director of Development at the Cunningham Dance Foundation in New York City, followed by the Executive Director of Augusta Ballet in her hometown of Augusta, Georgia. 
Although she's enjoyed plenty of success in her professional life, Sutton's love life took a major hit when her husband, banking executive Christian Stracke, filed for divorce on her birthday in 2017. The split was exceptionally difficult, as the couple had been married for nearly two decades at the time (they walked down the aisle in May 2000, in NYC). Over those 16 years, they also welcomed three children; Porter, James, and Philip. 
However, according to the "RHOBH" star, their relationship started suffering when she became pregnant with their first child and had to depend solely on her husband's allowance. Still, she didn't see the divorce coming, especially since Christian attended her birthday party, even after filing earlier that day. Though the heartbreak may have stung for a bit, Sutton was compensated well in their split with a pretty sizeable monthly allowance. 
Stracke was awarded millions in her divorce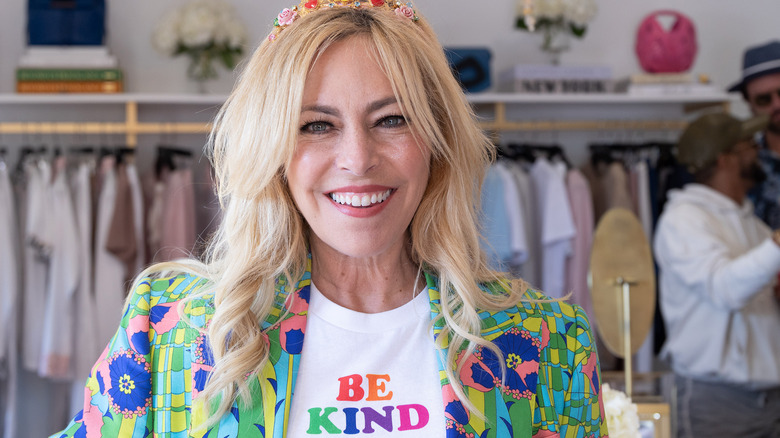 Momodu Mansaray/Getty Images
When Sutton and Christian Stracke's divorce was finalized in 2018, she walked away with a pretty hefty financial cushion for whatever she chose to do next. Radar Online reports that the TV personality was granted $1,235,000 in a lump sum, two of their shared properties (Sutton reportedly listed one of them, in Los Angeles, for almost $9 million in 2020), several cars (including a Range Rover, Cadillac, and Chevy Suburban), and half of the couple's businesses, including two minor league baseball teams. 
Additionally, Sutton received $300,000 in monthly spousal support, another $50,000 in child support, a bank account holding $86,000, and another checking account containing $800,000. As far as other assets, the former ballerina was also awarded an assortment of artwork, including Andy Warhol prints. 
Sutton's payout shot the "RHOBH" star's net worth up to a whopping $50 million. Christian's net worth is reportedly in the same range, so he likely has no issue shelling out so much cash to his former spouse. However, Sutton's money could be at risk if she makes just one minor move in her personal life.
The reality star will lose her spousal support if she remarries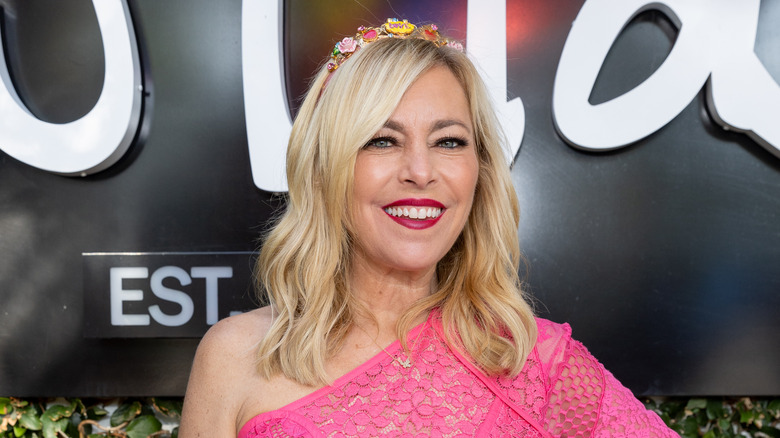 Emma Mcintyre/Getty Images
There's one major stipulation to Sutton Stracke's divorce payout. She will continue receiving her monthly spousal support only if she remains unmarried. Otherwise, Stracke will keep her earnings until either she or her ex-husband perishes. While the Bravo star doesn't want to forfeit the money she feels she deserves after years of being a dedicated wife and business partner, the entrepreneur has admitted that she would love to be fully disconnected from her ex for good. 
"Spousal support — they come with an anchor. I'm not going to give that up [...] but I don't want the anchor. I don't want it. I want complete freedom," Stracke explained during "RHOBH's" Season 13 premiere (via Bravo). She may not be marrying anytime soon, but the business owner found love again with attorney and former "Jeopardy" contestant Sanjit Das after the pair connected on a dating app, going Instagram official in August 2022 with a cozy selfie. 
However, just a couple of months later, Stracke clarified that the two were just friends. While it's unknown if she's dating anyone new at the time of writing, it is great to see the "Real Housewives" star moving on after her marriage ended.