Luke Macfarlane Tells Us His Ideal Cast For Brothers & Sisters Christmas Movie Reunion - Exclusive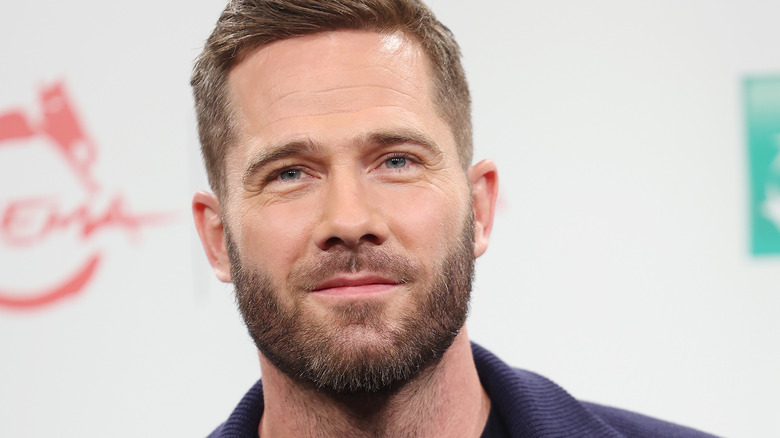 Daniele Venturelli/Getty Images
At this point, it goes without saying that Luke Macfarlane is a favorite among the Hallmark Channel's leading men. Yet, only true fans of the star know that he got his start as Scotty on the ABC drama, "Brothers & Sisters." Since the beloved series ended in 2011, Macfarlane has always spoken highly of his onscreen husband from the show, Matthew Rhys. These days, Macfarlane has had his fair share of onscreen love interests, including comedian Billy Eichner in LGBTQ rom-com, "Bros," Rose Byrne in the Apple TV+ series, "Platonic," and Italia Ricci in his upcoming holiday Hallmark flick, "Catch Me If You Claus." Still, he's got a soft spot for his OG TV hubby, Rhys.
In all of his work with the Hallmark Channel, Macfarlane has played more than a few holiday-themed roles. In fact, in his newest movie, he plays Santa Claus' son. So, it's easy to wonder what a "Brothers & Sisters" holiday crossover would look like.  In an exclusive interview with The List at Hallmark's Countdown to Christmas Holiday Celebration on November 15, he talked to us a bit about what he thinks that might look like. And, by the sound of it, it could be time for Macfarlane and Rhys to team up again, but this time, with a bit of a holly jolly twist. "Matthew Rhys is my favorite actor I've ever worked with," Macfarlane told us. He jokingly added, "Don't tell any of that to my lovely leading ladies here."
Luke Macfarlane is as ready as we are to see a 'Brothers & Sisters' holiday reunion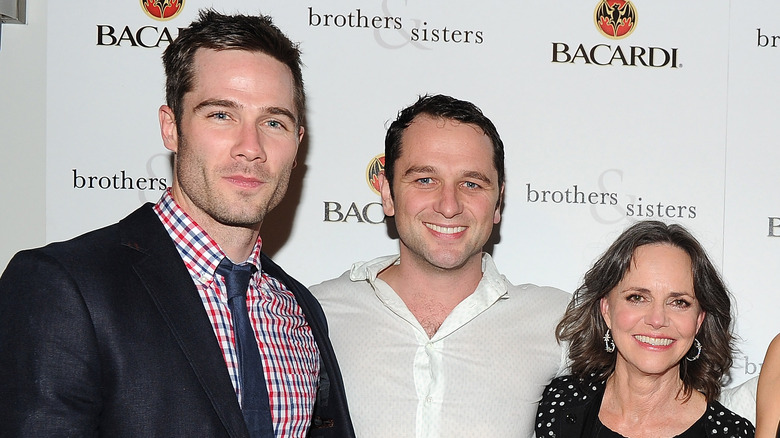 Michael Buckner/Getty Images
While Matthew Rhys may be a favorite costar of Macfarlane's, he enjoyed working with plenty of his other "Brothers & Sisters" cast mates, too. So, who would he most like to star in a Christmas movie with? That's not as simple a question as you might think. "I mean, come on. Come on. That's hard," Macfarlane said before concluding, "I mean, I'm gonna say Sally Field." We can totally picture Field, who played his mother-in-law in the drama series, making some incredible Hallmark holiday content. 
After further thought, though, he considered another beloved actor to join them. "Rob Lowe is maybe my long-lost, dare I say, dad," he said of his former onscreen brother-in-law. Ultimately, of course, he landed on Rhys, who it's clear he'd love to work with again. His idea for a Christmas movie starring the former onscreen couple? It's iconic. "Maybe me and Matthew Reese are doing something in an elf shop," Macfarlane suggested. 
Luke Macfarlane and Matthew Rhys as elves in a Christmas movie? Come on, Hallmark, we're counting on you here. We need to see this in your lineup next holiday season!