Hallmark's Inaugural Make Her Mark Participant Crystal Lowe On Her Biggest Lesson - Exclusive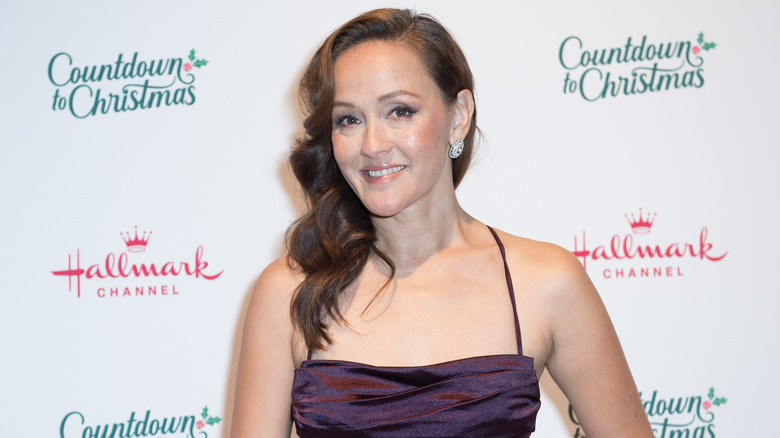 Olivia Wong/Getty Images
Hallmark isn't just about providing fictional feel-good moments; the network is also making dreams come true in real life. In 2022, the famed TV network launched an initiative in partnership with director and actor Ashley Williams called the Make Her Mark program. Williams, who writes, stars in, and directs Hallmark movies, is using the program to support rising women directors and add more representation to a male-dominated industry. By allowing up-and-coming women directors to shadow veteran Hallmark directors, it's a goal that's slowly becoming a reality. And the inaugural participant in the inspiring program, Crystal Lowe, has made serious strides in her craft! 
With the Mark Her Mark program, participants shadow an experienced director through the full production process of a Hallmark film. The final phase of the initiative allows the participant to then direct her own film, with her mentor serving as executive producer. Hallmark is choosing candidates who have some directing experience and are looking to hone their skills. 
Currently starring as the quirky girl next door Rita Haywith in Hallmark Drama's "Signed, Sealed, Delivered," Lowe spent years acting before joining the ranks of favorite Hallmark actors. Although she's a natural in front of the camera, Lowe has also directed several award-winning short films, proving that she's just as talented behind the camera. As the first participant in the Make Her Mark program, Lowe exclusively told The List about her experience as a shadow director and what her biggest takeaway from the program is.
She learned just how much she could manage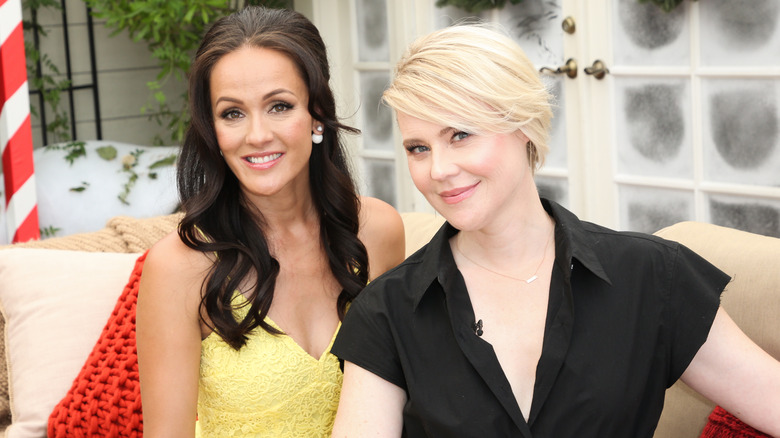 Paul Archuleta/Getty Images
For Crystal Lowe's first assignment as a shadow director, she was given the opportunity to work with director Jessica Harmon on the Hallmark film "Dream Moms." The movie stars Tamera Housley-Mowry and Chelsea Hobbs as two moms looking to make their big break by entering a televised talent show. Lowe tells The List that she was there for it all, from prep to post, shadowing Harmon as the crew worked hard to finish the film.
After wrapping up her directorial debut, Lowe found the experience to be a journey well worth the hard work. Not only did she get firsthand experience, but she walked away with some life lessons she can use with future directing jobs. "I think directing is a huge job, and I think that women are fully capable of multitasking," Lowe shared, explaining that her multitasking skills as a mom came in handy. "I was able to manage a lot of things at once," the "Final Destination 3" actor reflected. "I think that was really the biggest lesson that I took away from this end. You're never going to know unless you try."
Hallmark hasn't revealed any details on Lowe's first film in the director's chair but plans to share more info soon. Meanwhile, the rising director also dished out some advice to women who are looking to make their own dreams come true. "If there's one person in your corner, that's enough," Lowe urged. "Just keep going."