Hallmark And General Hospital's Cameron Mathison Joins Great American Family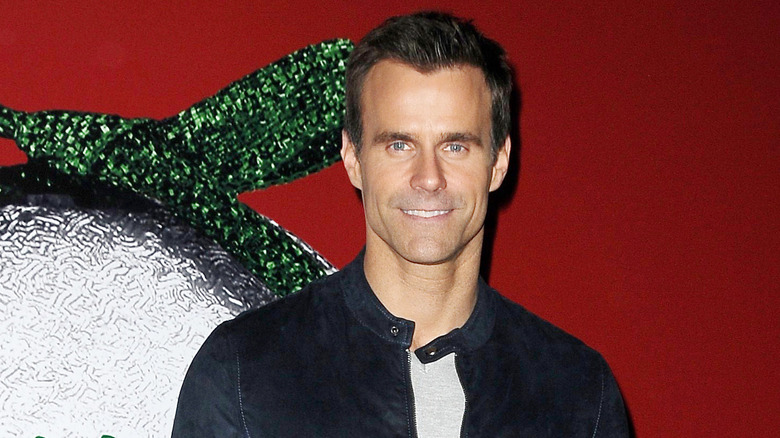 Jill Johnson/jpistudios.com
Cameron Mathison has certainly had a busy time on "General Hospital" lately, playing Drew Cain who recently left prison and is now set to join Michael Corinthos (Chad Duell) in a war against Ned Quartermaine (Wally Kurth) for control of the family's conglomerate, ELQ. He's also worked with Hallmark for several years and his latest film was "A Zest for Death: A Hannah Swensen Mystery" in October, which he headlined with co-star Alison Sweeney, making them fan favorites in the "Murder, She Baked" series.
On Great American Family, Mathison starred in the films "A Kindhearted Christmas" (2021) and "A Merry Christmas Wish" (2022), and now there is a new deal between the actor and the network. In a contract spanning several years, Mathison will be making many films for the family-friendly platform, which includes the Great American Family channel, Great American Faith & Living, and Great American Pure Flix, its streaming service. Great American Media's president and CEO, Bill Abbott, said that their decision to ink a deal with the actor was a no-brainer, telling Deadline, "Cameron Mathison is one of entertainment's most prolific and cherished stars and has a resume that is respected across the industry." 
But soap fans needn't worry as Soap Opera Digest sources say that he'll be able to coordinate his schedule with "GH."
Cameron Mathison wants to tell great stories
Great American Media's Bill Abbott knows a sure thing when he sees it, and discussed his history with actor Cameron Mathison with Deadline, stating, "Having collaborated with Cameron on many past projects, I am thrilled to welcome him home to Great American Media and look forward to working with him on content that our viewers will love for years to come." Mathison also chimed in explaining, "It is very important to me to create well-crafted, beautiful stories." He also expressed his heartfelt thanks for returning to the network, remarking that he's excited to "collaborate with some of the best creative teams in entertainment to make heartwarming content everyone can enjoy."
Great American Family shared a screenshot of the Deadline article on Instagram on November 20, captioning it with Abbott's quote, to which co-star Tabyana Ali (Trina Robinson, "General Hospital") and fellow soap star Lauralee Bell (Christine Blair, "The Young and the Restless") responded with applause and heart emojis. "GH" co-star Roger Howarth, whose exit from "GH" was announced on November 20, replied: "Cam! So happy for you. Have fun!!! Amazing."
Interestingly, the Instagram fans jumped to the conclusion that Mathison was leaving Hallmark, but that has not been reported. Considering he's able to work out his schedule with "General Hospital," our fingers are crossed that the very busy actor will be able to juggle all three jobs!