The Untold Truth Of Shanina Shaik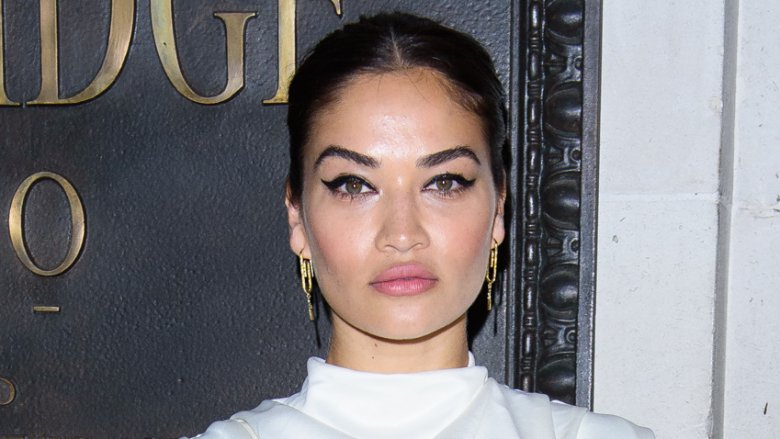 Joe Maher/Getty Images
Supermodel Shanina Shaik is one of the hottest names in the industry. The Australian model rose to fame on the Victoria's Secret catwalk, although she had been in the industry for years before getting the break that catapulted her to international fame. Long before she was a Victoria's Secret angel, Shaik was struggling to make it in the modeling industry. She appeared on the show Make Me a Supermodel in 2008 where she finished as runner-up. After that, she moved to New York and began booking modeling gigs. In 2011, she landed the coveted job modeling for Victoria's Secret and the rest is history.
The fashion icon's glamorous life hasn't been as perfect as it seems on the surface, though. Shaik has faced some rough times in her life and has had to battle racism to make it to the top. Here's an inside look at one of the world's most beautiful supermodels.
Shanina Shaik booked her first modeling gig at the age of 8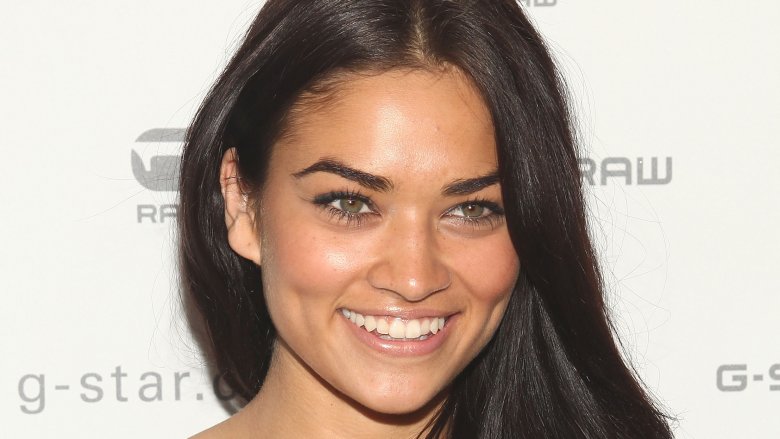 Scott Wintrow/Getty Images
Some people are blessed to know what they want to do from a young age, and Shaik is one of them. She's been modeling for most of her life, booking her first modeling gig at the tender age of 8. "I was so young," she told Rose Inc. "I was in Australia and I was shooting catalog jobs for, you know, piggy-bank money."
She took a break from modeling to focus on high school, but found that she couldn't leave it behind forever. "I think it was just embedded in me to do what I'm doing today," she said. "So I moved to New York when I was 17 — by myself, all the way from Australia... I booked a job the second day that I was in New York."
Shaik took it as a sign that she was meant to model. "I felt like the universe was just saying yes to me, telling me that I was supposed to live in New York," she said.
The impact of Shanina Shaik's multicultural upbringing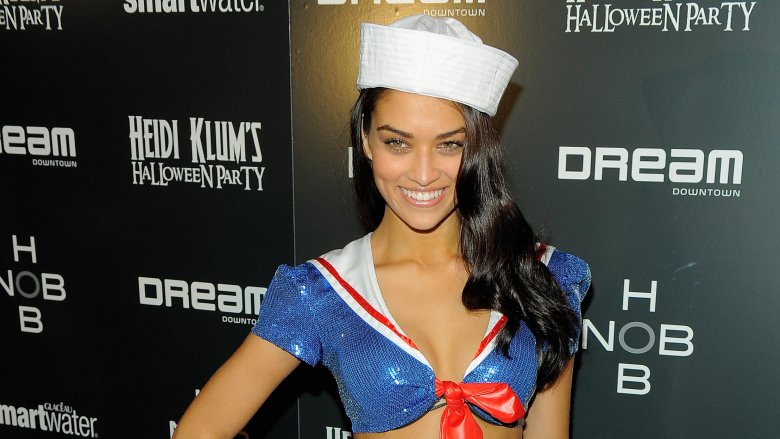 Jemal Countess/Getty Images
Shaik's ethnic background is mixed. Her mother is Lithuanian and Australian while her father is Pakistani and Saudi Arabian. This unique background provided her with a multicultural upbringing, but it also meant that she didn't always fit in with her peers. "I had a very normal upbringing even though I didn't look like the average 'Aussie' child growing up in Australia," she told Vogue.
Her ethnic ambiguity, along with her dark skin, also meant that it was sometimes difficult for her to find work. "I was raised as a Muslim and my brother and I had a darker complexion than most kids in Australia," she said. "Later on in life, there were moments where I found it difficult to book jobs because no one knew what category I fell under. I wasn't quite light or dark enough."
Moving to New York was a game changer for her career because she finally felt that her look was accepted. "Clients were finally interested in my cultural background [and] appreciated my strong Australian accent!" she said.
Shanina Shaik was bullied because of her skin color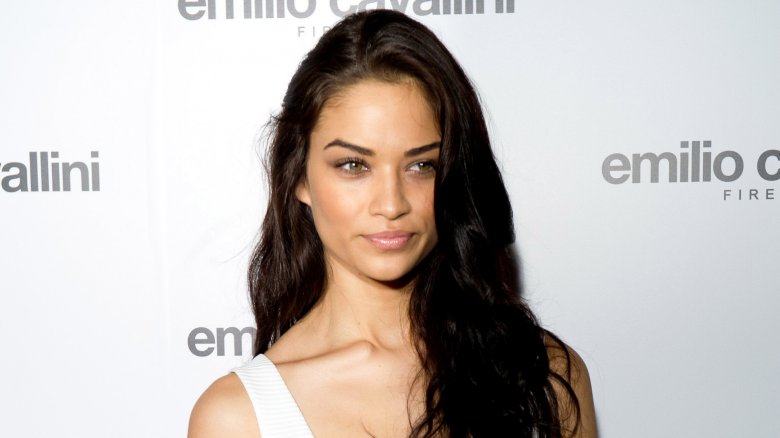 Ian Gavan/Getty Images
It's hard to believe that anyone could be anything but envious of Shaik's good looks. Life hasn't always been kind to the model, however, and she was bullied regularly while growing up because of her appearance and her background. "I have definitely been discriminated against on several occasions and unfortunately, I was exposed to that behavior from other people at a young age," she told Vogue.
The mistreatment took a toll. "It was a lot of name-calling and putting me down," Shaik told Rose Inc. "My self-esteem became so low that I stopped going to school. My mum was a single mum, so it was up to my brother and myself to get ready for school in the morning. One day I told my brother, 'I'm not going to go to school.' I just didn't want to deal with the embarrassment, the hurt, the taunting. It was horrible."
Shanina Shaik's family is super supportive
Thankfully, Shaik's family provides a strong support system for her. It was her mom who helped her deal with being bullied during her childhood. "My mum really supported me and guided me," the model told Rose Inc. "She told me, 'You're going to make other friends, and it's best to stay away from the bullies. This is not forever, and they're jealous of you.'"
Shaik's parents divorced when she was a child and her mother had custody of her, but her dad is still present in her life. The model celebrated her dad on Father's Day in 2019, posting a picture of her with her dad on Instagram. In the caption, Shaik refers to her dad as her "first love."
The model has also said that her father is supportive. "My father is very open to my job and understanding and he is very grateful for the woman I have become," she told Emirates Woman. "I'm a very sophisticated and respectful woman. I had a great upbringing and a great lifestyle with my sibling."
It's all about inner beauty for Shanina Shaik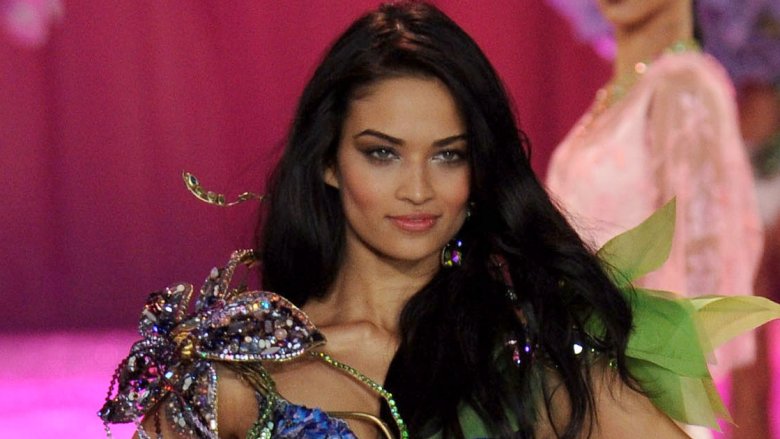 Bryan Bedder/Getty Images
Being a model, Shaik has a few beauty secrets up her sleeve. It's important to her to stay hydrated and to get a lot of sleep so that she stays in peak condition. Other beauty essentials include plenty of moisturizer and concealer. Taking care of her biggest organ is her top priority: "I say my hobby is to look after my skin," she told Rose Inc. She also makes sure to take her vitamins and to use tanning lotions that have plenty of SPF protection.
The model is also a beauty guru and has plenty of makeup crowding her vanity. "I have so much makeup, it's insane," she said. Still, the celeb also knows that beauty is only skin deep. She believes that, above everything else, what's inside is what matters. "No beauty shines brighter than that of a good heart," she told W.
Shanina Shaik is a dog person
Shaik may have risen to fame by strutting her stuff on the catwalk, but when it comes to her personal life she's all about dogs. She told Chic Management that she left two dogs, Ralphy and CK, back in Australia. After moving to New York, she adopted a French bulldog named Choppa.
Choppa features prominently on the model's Instagram page. She regularly posts pictures from the pooch. It's clear that their bond is tight; one picture shows the pup snuggling up to Shaik in bed. In November 2018, Shaik revealed on Instagram that Ralphy, one of the family dogs she left back home, had passed away. The model was clearly devastated by the loss, and the tribute she posted to him reveals just how deeply she loves her furry pals. "Ralphy thank you for being a part of my life and loving me," she wrote. "I didn't just lose a pet, I lost a part of my family."
Shanina Shaik is a huge feminist
Rob Kim/Getty Images
If anyone ever makes the mistake of thinking that Shaik is just a pretty face, she'll set them straight. She's just as brilliant as she is beautiful, and she's outspoken about her feminist beliefs. "I'm a huge feminist," she told Emirates Woman. "I think women in general are the most beautiful thing on this earth. What I love about women is that we are very strong but we have great emotions and I think that is real beautiful and real. It's important for us as women to take on equality."
Being of partial Saudi Arabian descent, it's also important to her to set an example for Middle Eastern women. "I'm showing women all over the Middle East that I'm supporting them, because I have an Arab background and we've been told that we can't do a lot of things, so I'm standing up for the women in the Middle East," Shaik told Grazia.
Shanina Shaik is a self-proclaimed foodie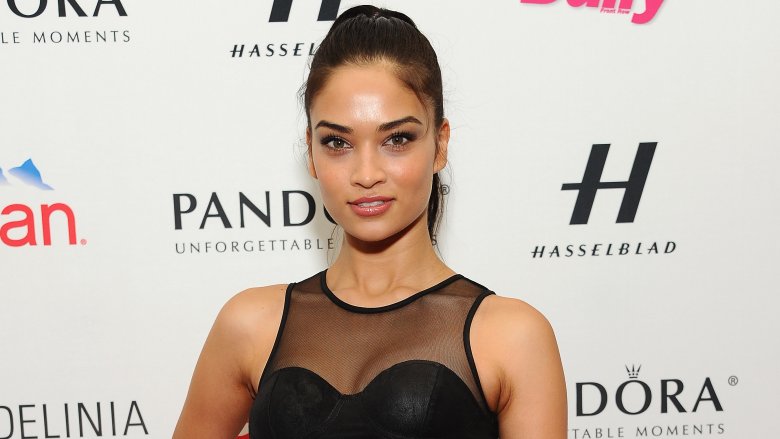 Rommel Demano/Getty Images
There's a commonly held belief that models don't eat very much. While Shaik is careful about what she puts into her body because she needs to maintain her physique, she does enjoy some delectable dishes. She told The New Potato that she hasn't had soda since she was 16, but that she does indulge in some decadent treats. "For breakfast, I'd have an egg white omelet with spinach and feta and vegan pancakes," she said, describing her perfect food day. "Lunch would be steamed roasted snapper with okra. For dinner, I'd have anything Chinese/Malay cuisine, and dessert would be lots of ice cream and warm chocolate cake."
Shaik certainly knows her food, something that was at least partially influenced by her upbringing, where she was exposed to different cultures. "Growing up I was always taking on everyone's culture and being very worldly and understanding travel and the very different cuisines, which I loved as I'm a big foodie," she told Emirates Woman.
This is Shanina Shaik's secret to keeping exercise exciting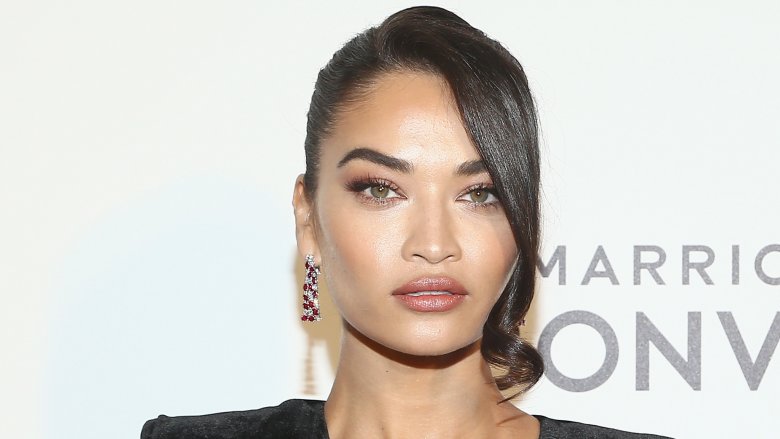 Tommaso Boddi/Getty Images
Shaik knows the importance of exercising in order to stay in shape, but she also gets bored with the same old routine, something that many people can probably relate to. She works out four or five times a week and likes to try different things, shaking up her workout routing so that she stays engaged. "I like to mix up my workouts so I never get bored with my training or going to the gym," she told The New Potato. 
"I love Pilates and yoga. Toning and stretching always works best for my body. For a good cardio session, I like to jump rope, run or go to a spin class. No workout is overrated, you just have to know what works best for your body. I think spending excessive time at the gym is overrated; you need to allow your body to rest!"
Body positivity is important to Shanina Shaik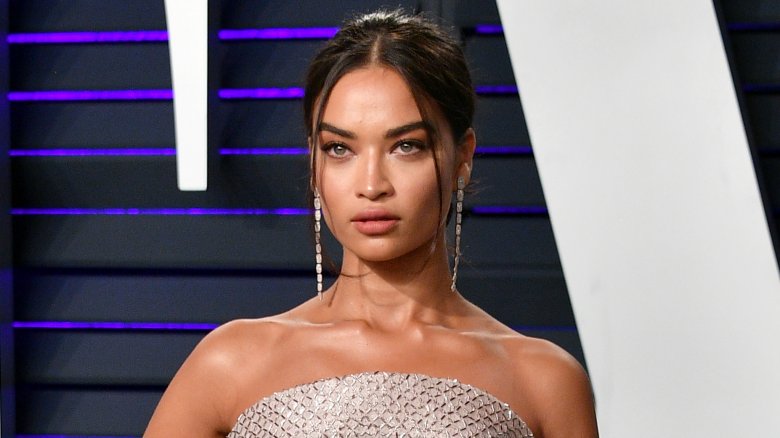 Dia Dipasupil/Getty Images
As someone who has been bullied herself for the way that she looks, Shaik is all about empowering people to be comfortable in their own skin. The model is a supporter of body positivity. "Every woman was born with their own body type and shape," she told The New Potato. "Don't ever compare your body to other women or even the runway models. Work on your body to the best of your ability and be sure to train and workout for your body type. No one is you!"
As a representative for the Good American clothing line, which aims to be inclusive of different body types by carrying clothes in sizes 00 to 24, Shaik is excited to see the fashion industry shift to being more accepting of diverse sizing. "I think it's important that any brand or the fashion industry involves all women," the model told TooFab. "We're the ones buying at the stores, we love buying clothes and feeling good about ourselves, and the world is made up of all shapes and sizes and colors... I think that's really nice that we represent that in all brands."
This is why Shanina Shaik doesn't mind putting her personal life out there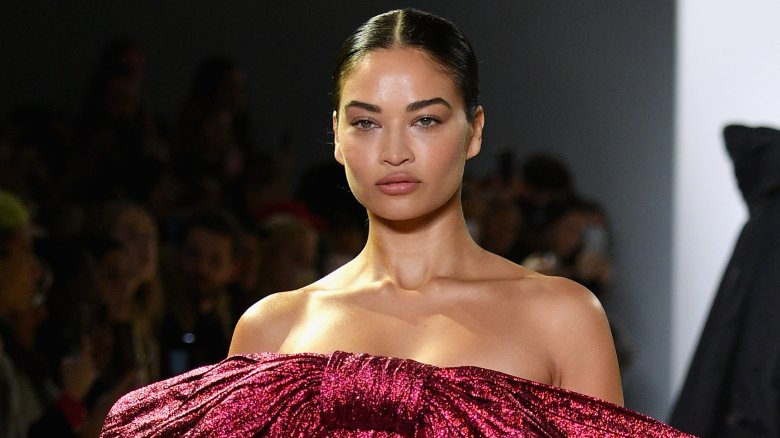 Dia Dipasupil/Getty Images
As one of the models featured on the documentary series Model Squad, Shaik originally had some reservations about putting her personal life on TV for the whole world to see. She eventually overcame her hesitation because she thought that doing the show would be a unique opportunity to show what life as a model is really like. "I want an audience to see the true me or the real me and see what I do for my job," she told TooFab.
Shaik added, "I would like to take away the idea that our job title and our job is glamorous. We are very fortunate... [but] there are a lot of sacrifices that we make as young women, like being away from our family, trying to keep up with a relationship and also just like looking after ourselves in general. It's really hard to balance all them at the same time and try to work, our job is 24/7. So I think, hopefully, people see behind the scenes and have more of an idea about the modeling industry from the show."
Shanina Shaik wants to raise a family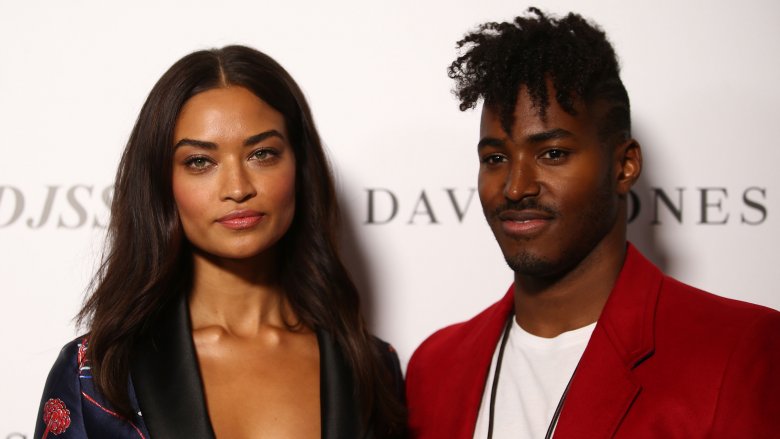 Mark Metcalfe/Getty Images
Shaik married her boyfriend, DJ Ruckus, in April 2018, but just over a year later, in June 2019, filed for divorce. She might be single for now, but Shaik is clearly a powerhouse who is fine on her own. That doesn't mean she'll never settle down, though. The model previously expressed her desire to have children one day as well as continue to grow her career. Shaik has big plans for her future and it's doubtful that a divorce will slow her down, even temporarily. 
"I add to my dream board all the time," she told  Rose Inc. in February 2019, just a few months before her marriage ended. "All those things on my dream board I want to conquer. Eventually I want to have my own business, be an owner-entrepreneur. Personally, I'm thinking about a family and when to settle down and have all that as well. But there are so many things on my dream board that I need to tick off and want to do."
Shanina Shaik's relaxation methods are totally relatable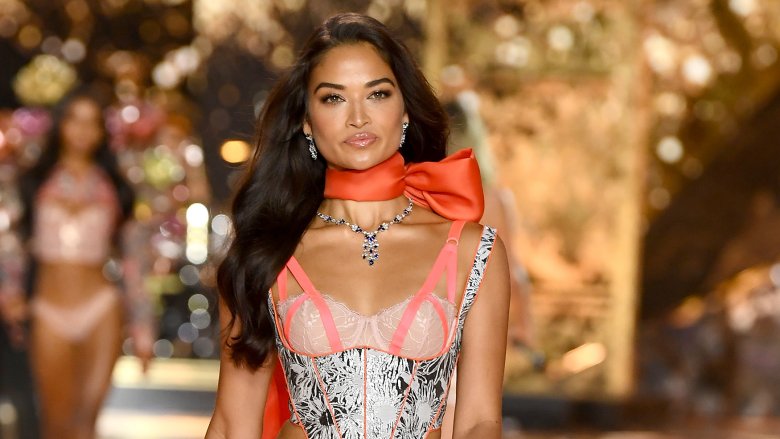 Dimitrios Kambouris/Getty Images
What does a world famous model do to unwind? When it comes to taking a break from her hectic life, Shaik is just like everyone else. To relax, she hangs out with her friends or just vegges out watching a good movie. "I like to do nothing," she told The Cut. "Really! I'm so busy and running around. With the fast-paced life and job that I have, I just want to relax... and do normal things like laundry and Netflix and chill. That's what I like to do. And read."
Like many of us, Shaik is a serious binge watcher, but at least she's getting some real-life skills from her binge fests. "I've binge-watched everything and I've run out of things to watch right now.... I watch a lot of cooking shows. I'm pescatarian, and I try to eat vegan as much as I can. I'm very good at making a lot of seafood. I cook Jamaican food as well and I make a good snack bar."
We might be seeing more of Shanina Shaik on the big screen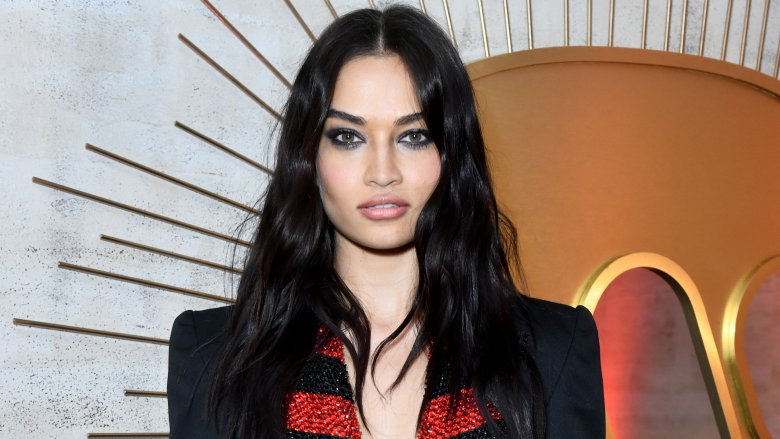 Jared Siskin/Getty Images
Modeling isn't Shaik's only passion. She also loves to act, and we might be seeing more of her on the big screen in the future. She's made several appearances in TV specials, shows, and movies as herself, and also has a growing list of acting credits, making her big screen debut in 2017's The Mummy playing a princess. "It's a small part, a cameo," she told The Daily Telegraph while filming. "But I'm just so excited this is my first movie. For five years, I've had offers for auditions and acting roles, but I never had the confidence to go ahead."
Now that Shaik has gotten her feet wet, she's ready to embark on more roles, telling Vogue that if she wasn't a model she'd turn to acting full time. She said that acting "is something that I actually would like to pursue more of in my career."
Here's what Shanina Shaik had to say about Fyre Festival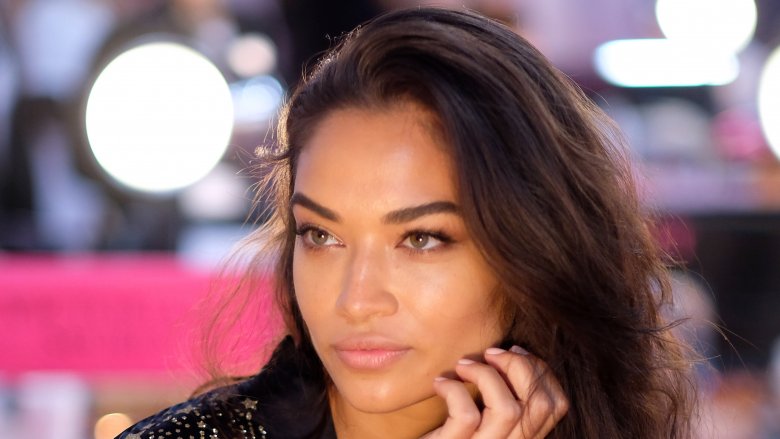 Dimitrios Kambouris/Getty Images
Shaik was one of the models who promoted 2017's ill-fated Fyre Festival. The music fest, which took place in the Bahamas, was described as a luxury VIP experience but turned out to be a disaster. Guests were forced to sleep in half-constructed huts and were fed cold sandwiches instead of the gourmet food they were promised. Its organizer was later sentenced to six years in prison and ordered to forfeit $26 million. 
Netflix and Hulu both released documentaries about the now-infamous event. "I cried when I watched it [the Netflix documentary]" Shaik told The Daily Telegraph (via Elle). "It is really horrific what happened. The girls and I were just kind of dragged into it. We would never want to promote something like that or take someone's money."
The model added, "I would never promote anything if I knew that it would have that kind of backlash or what became of that. I would never ever want to promote it."