What Was Bretman Rock Doing Before He Got Famous?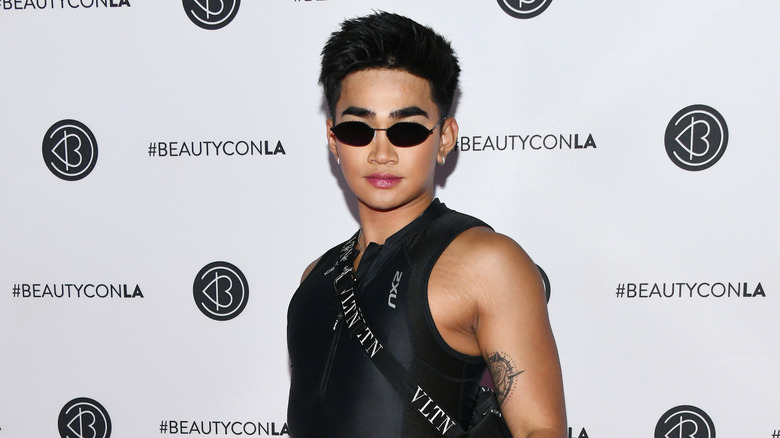 Araya Diaz/Getty Images
It's hard to imagine an Internet without Bretman Rock. The beauty guru and social media influencer has millions of followers who love his beauty videos. It seems like he's been around for a long time, but in truth Rock has only been a celeb for a few years. How did he spend his early life before he became famous? 
Born in the Philippines, Rock moved to Hawaii with his family when he was 7 years old. There, he lived the life of your average American kid, albeit one who made YouTube and Vine videos in his spare time. Rock started making (now deleted) videos in the eighth grade, but it wasn't until he was in high school that he hit the big time. In 2015, the then-17-year-old found himself thrust into the spotlight after one of his comedic YouTube videos, called "How to Contour," went viral. Suddenly, Bretman Rock was famous. 
"It all happened so fast," he told KITV in November 2015. "Just two months ago I was at 200k [Instagram followers] and now I'm at 2.7 million."
Attending Hawaii's Campbell High School as a junior at the time, Rock wasn't sure what to make of his newfound celeb status. "I honestly don't like social media if I'm being honest with you," he said. "As a 17-year-old, I should be worrying about my essays and school work, but instead I'm worrying about oh gosh I got to post this picture because they're going to pay me."
Rock's grades reflected the work ethic that has since made him an internationally recognized figure. He had a 3.5 GPA, was a member of the student council, and was also a star on his school's track team. His meteoric rise was unexpected, to say the least, but Rock took his fame in stride. In 2017, two years after he first became famous, he was named one of the 30 most influential teens of 2017 by Time.
Bretman Rock's ascent to fame hasn't slowed down since then. From high school student to one of the most beloved beauty influencers in the world, Rock has proven that hard work truly pays off.