Fixer Upper's Chip And Joanna Gaines Have Signed With A Hollywood Talent Agency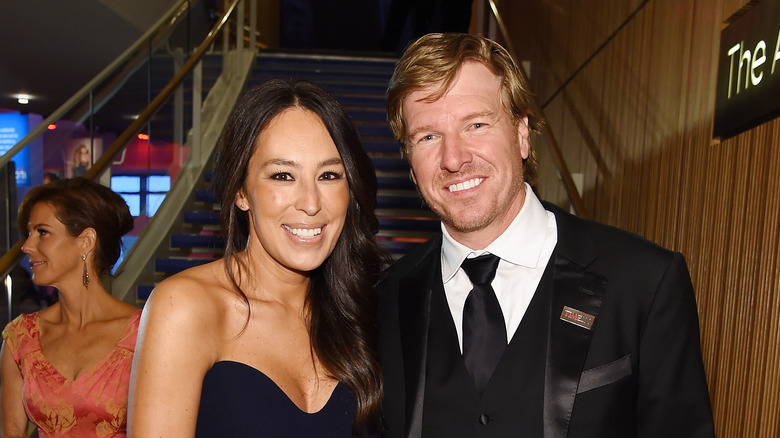 Larry Busacca/Getty Images
Fixer Upper may have wrapped in 2018, but fans of the HGTV show still can't get enough of its charismatic hosts, Chip and Joanna Gaines. The couple are moving on to some pretty big things. They announced in April 2019 that they're launching their own network next summer, and now they've shown just how serious things are getting with their new business venture by signing with Hollywood agency United Talent Agency. 
The Hollywood Reporter broke the news on August 12 that the former Fixer Upper hosts are now repped by UTA. The couple was reportedly courted by several top agencies before signing with UTA who they believe will help make their business, Magnolia, even more successful. "We are entrepreneurs at heart, and after spending some time with the team at UTA, it became clear that we share a similar entrepreneurial spirit," the Fixer Upper couple said in a statement. "We knew from the start that we were looking for a unique and creative partner to help support Magnolia during this exciting time, and we feel confident that UTA is the right partner for what we're looking for."
The husband and wife duo have come a long way since first launching Magnolia Market in 2003, and it seems that they are determined to bring their career to the next level. They haven't announced the name of their new network, but we do know that it's slated to replace Discovery's DIY network. 
It seems like summer 2020 can't come soon enough, but it will be here before we know it. Meanwhile, Chip and Joanna Gaines have given us a lot to look forward to when the new network finally does launch. "Our goal for this multi-platform media company is to deliver a unique, inspiring and family-friendly content experience rooted in honesty and authenticity — the kind of programming that helps bring people together," Magnolia spokesperson John Marsicano told People in April.