Mandy Moore Reveals What Her This Is Us Costars Are Really Like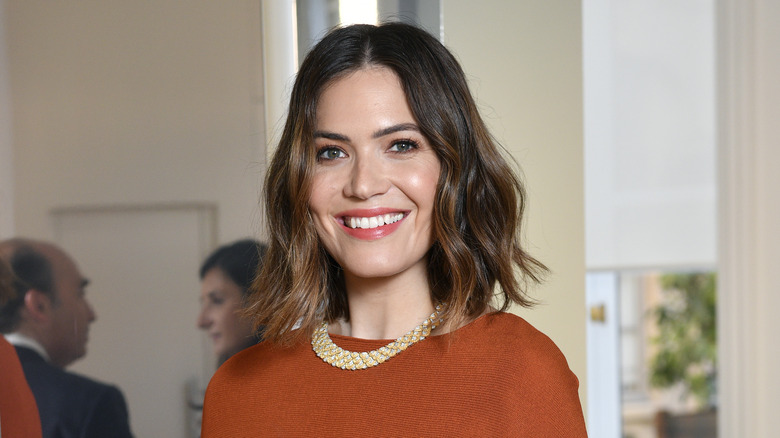 Francois Durand/Getty Images
Fans are counting down the weeks until the Season 4 premiere of This Is Us. While the cast is remaining pretty tight-lipped about the upcoming season of the hit show, cast member Mandy Moore has dished the dirt on her co-stars. "I love everybody," Moore told People. "We're one big, goofy family."
Moore said that her on-screen husband, Milo Ventimiglia, is "an incredible snacker," frequently chowing down at work. "He has a different palate than I do," she said. "I think we both encourage each other when the time is right to sort of up the sugar ante and we'll do like Nerds and Sweet Tarts, which is definitely not like my go-to, but for some reason, Milo brings that out at me."
The This Is Us star also praised her on-screen son, Sterling Brown. "Is there nothing that Sterling can't do?" said Moore. "He's larger than life in every way and in the best way. I'm often surprised at his sensitivity." Moore said that she often goes to Brown for advice, adding, "If he ran for president, I would vote for him without even thinking about it."
We also learned from Moore that her other on-screen son, Justin Hartley, is the jokester of the set, and is often joined by his on-screen sister, Chrissy Metz, who is "really good at doing voices and characters."
It's Susan Kelechi Watson, though, who plays Moore's daughter-in-law on the show, that she feels the closest bond with. "Susan is sort of the heartbeat of our family... She is the person that I feel soulfully connected to," said Moore.
The real-life bond of the This Is Us cast translates to the screen. It's clear that the Pearson family has some serious chemistry, both on and off set.
Season 4 of This Is Us premieres on September 24.