What Maggie Smith Has Been Doing Since Downton Abbey Ended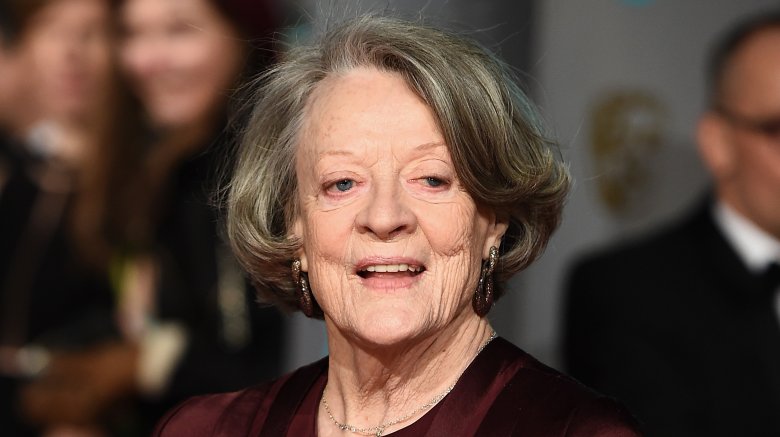 Ian Gavan/Getty Images
Maggie Smith is one of the most iconic actresses in living memory. She was already a seasoned veteran when she landed the role of Violet Crawley, Dowager Countess of Grantham on Downton Abbey, which is one of her best known roles (at least to modern audiences). What has Smith been up to since Downton Abbey ended? 
Since Downton wrapped in 2015, Smith has only had a few roles. With a career dating back to the 1950s, though, she's more than earned a break. She has a slew of awards, including an Oscar for her role in The Prime of Miss Jean Brody, and three Emmy Awards for her Downton Abbey role. She is also a Dame Commander of the Order of the British Empire. 
Following Downton, Smith reprised her role as Professor Minerva McGonagall from the Harry Potter films. The voice role was for the 2018 video game "Harry Potter: Hogwarts Mystery." Smith also voiced Lady Bluebury in Sherlock Gnomes the same year. Smith makes an appearance in A Boy Called Christmas, currently in post-production and set for release in 2020.
Aside from a handful of roles, Smith seems to have mostly retired from film, but she was convinced to rejoin her Downton castmates for the upcoming Downton Abbey film. Convincing Smith to reprise her Downton role must have been quite the challenge as she had been adamant about not wanting to appear in a Downton film. In a 2017 interview at the British Film Institute (via The Telegraph), Smith discussed what a Downton Abbey movie would be like, saying, "I just think it's squeezing it dry, do you know what I mean? I don't know what it could possibly be. It's too meandering."
Executive producer of the Downton Abbey film, Gareth Neame, told Parade that Smith was the last cast member to sign on to the movie but, thankfully for her fans, finally agreed to appear in it. "I suspect in a lot of ways, Maggie missed working with the other actors," he said. "When she was completely sure everyone was going to do it and it was happening, then she was on board."
In February, Smith announced her return to the London stage after a 12-year hiatus. She is currently starring in A German Life, a one-woman play.