This Is Us Creator Dan Fogelman Says The Season 4 Premiere Will Be 'Unusual'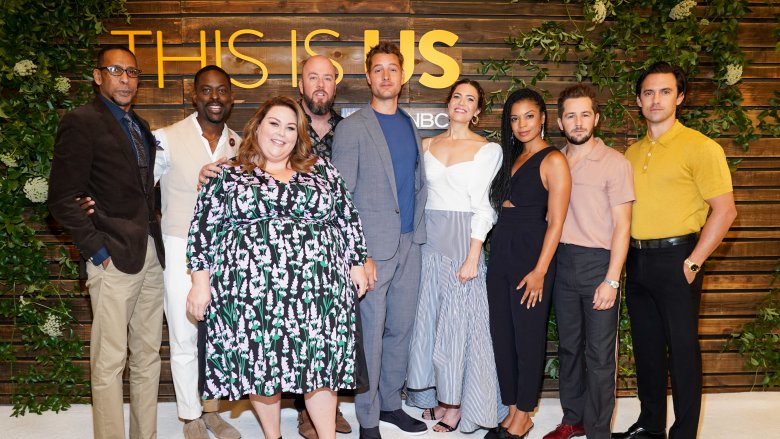 Rachel Luna/Getty Images
It feels like forever until the Season 4 premiere of This Is Us, but in truth the air date is less than two weeks away. Series creator Dan Fogelman recently dropped more hints about what we can expect in the first episode of the season. Just as with his previous teases about Season 4, he gave us just enough information to make us suspect he's toying with our emotions. 
"I'm quite proud of our team for what they've pulled off, but also curious to see the response and reaction from our audience," he told TVLine about the upcoming season on September 4. "I trust our fans to trust us, and to enjoy the challenge of a very ambitious and unusual first episode back."
Thankfully, some of the details Fogelman provided were a little bit more concrete, although we could hardly call them spoilers. "Jack is being brought into the fold of Rebecca's family, a blue collar kid entering a world where people drink white wine at noon in country clubs," he said. "It's an interesting, complicated period for these two."
Fogelman added that we will also see Randall and Beth adjusting to living in Philadelphia and coming across "complex and sophisticated" problems in their new city.
Last May, the This Is Us creator told Entertainment Weekly that Season 4 will be a season of "restarts," saying that it will feel a little like Season 1 in some ways. "Restarts for everybody," said Fogelman. "And midpoints. I think it's going to be very ambitious and sprawling in terms of how it plays with time."
He added, "Many of our characters are in the middle of their stories, and that's a point where characters are opening up to new things and new things are starting. That becomes a very exciting period for almost all of the characters, and for some of them, maybe a very scary period in terms of how fraught their storylines are."
Season 4 of This Is Us premieres on September 24.