90 Day Fiance's Ashley Martson Addresses Rumors That She's Back With Jay Smith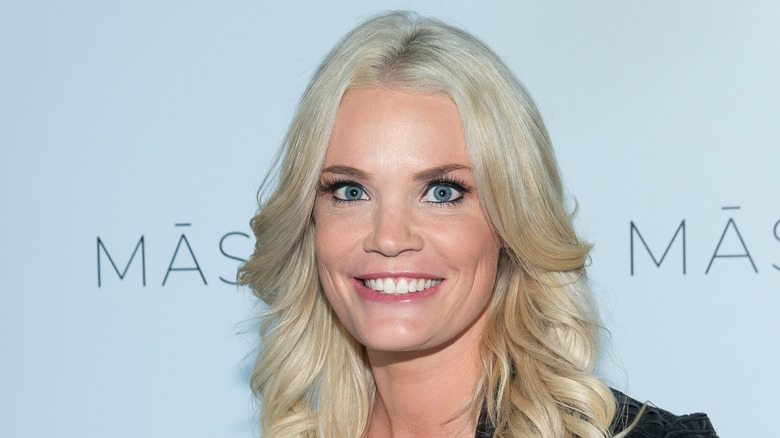 Mark Sagliocco/Getty Images
Ashley Martson has had a wild year. The 90 Day Fiancé star started off 2019 by breaking things off with her husband, Jamaican-born Jay Smith. They quickly got back together, but by April they were again on the outs and Martson filed for divorce after Smith allegedly cheated on her and began seeing Kayla O'Brien.
Smith and O'Brien recently broke up, and Martson and Smith were also seen at the same event over the weekend, making people wonder what exactly is going on here. Are the three involved in a love triangle? While Smith hasn't commented on the rumors, Martson has had a few things to say.
Ashley Martson shuts down the rumors that she's with her ex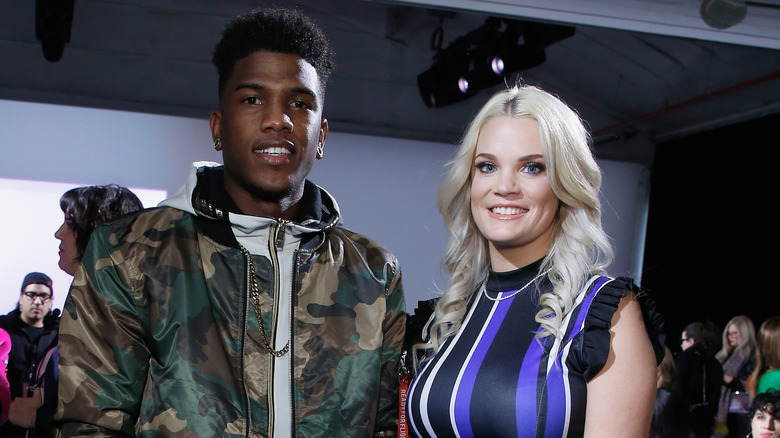 John Lamparski/Getty Images
"There is a PFA [protection from abuse order] we can't be back together," Martson told Celebuzz on September 16. "It's unfortunate it didn't work out and I hope [Kayla and Jay] both find happiness one day. As for me I'm just living my life being f****** awesome."
In her Instagram story (via PopCulture), Martson answered a couple of questions about what is or isn't going on with her and Smith. One fan asked if it was weird for her to be at the same event as Smith. The 90 Day Fiancé star answered, "It's expected we both filmed the same show. I just do my thing and handle my business."
Another fan asked why she and Smith were "acting like you didn't hang out last night." Martson clapped back, saying "Where did you see me to know how I'm 'acting' about last night's appearance. I have not responded about what I did or didn't do at the event. Please don't state I'm acting some type of way... stop creating stories in your head!"
What does Jay's ex Kayla O'Brien have to say about the 90 Day Fiance stars?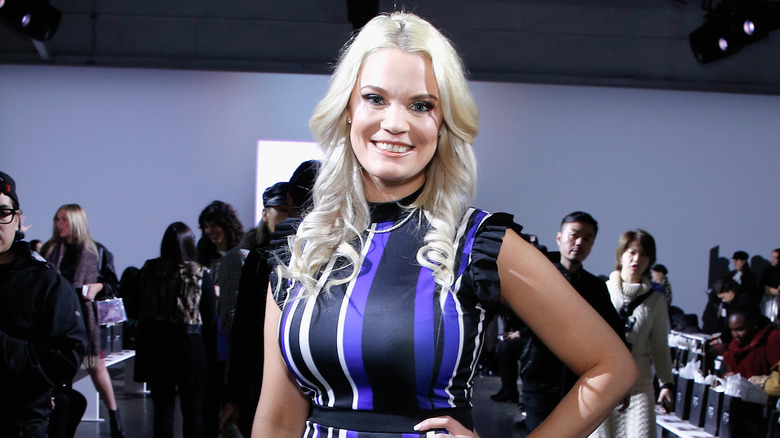 John Lamparski/Getty Images
Jay Smith's ex, Kayla O'Brien, also spoke to the press on September 16 about what she thinks might be going on between Smith and Martson. "God help him if he's messing with Ashley again," she told Radar Online. "All I can think of is all the hard work to reverse the damage. There's a current PFA. If she turns on him again he's so f******. I don't know why he would put himself in that position... I feel sorry for him."
She refused to comment on whether or not she thought her 90 Day Fiancé beau may have cheated on her with Martson, but she did imply that Smith wasn't entirely faithful. She added that, while the relationship ended badly, she doesn't regret it. "I am proud of myself to have loved him and done what I did for him," she said.