Is Hannah Brown Dating Her Dancing With The Stars Partner?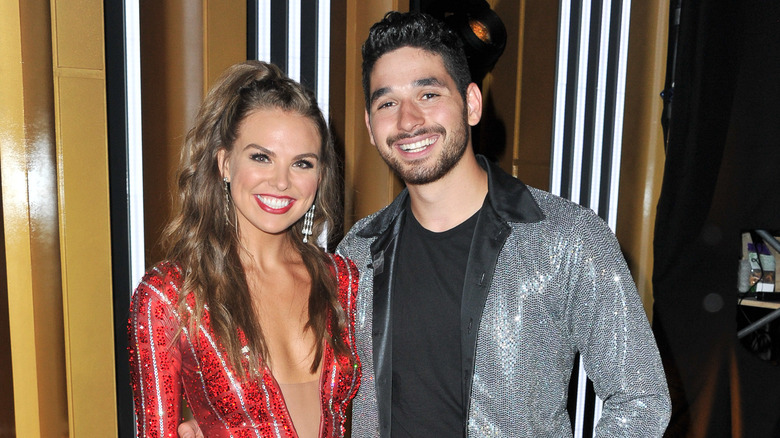 Allen Berezovsky/Getty Images
Rumors have been swirling about Bachelorette Hannah Brown and her Dancing With the Stars partner, Alan Bersten, pretty much since the season premiered on September 16. Hannah has been crushing it on the dance floor (which, to be honest, we kind of expected considering her dance background), but some fans think that there's a little bit more than smooth dance moves heating up the Dancing With the Stars stage.
What's the deal with Alan Bersten and Hannah Brown? Are sparks actually flying, or are people reading a little too much into the chemistry between the duo? 
Hannah Brown's BFF doesn't want her dating Alan Bersten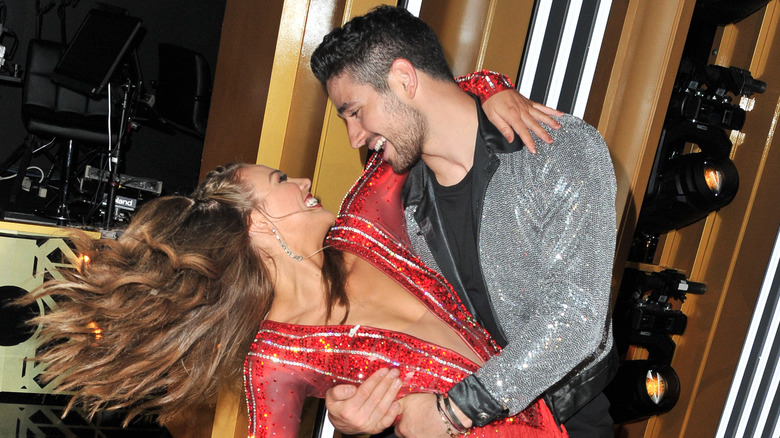 Allen Berezovsky/Getty Images
If Hannah's best friend, Demi Burnett, has her way, absolutely nothing will happen between Hannah and her Dancing With the Stars partner. On the September 26 episode of the podcast Viall Files (via Us Weekly), she was asked if Hannah and Bersten have any chemistry. "I don't know!" said Burnett. "I told her, 'Don't s*** where you eat.'"
She added, "I don't know if there's any chemistry. I don't want anyone putting all that pressure on her. I feel like everyone is like, 'Ooh, they're gonna fall for each other?' Who knows!"
Hannah Brown isn't working very hard to deny the rumors of a romance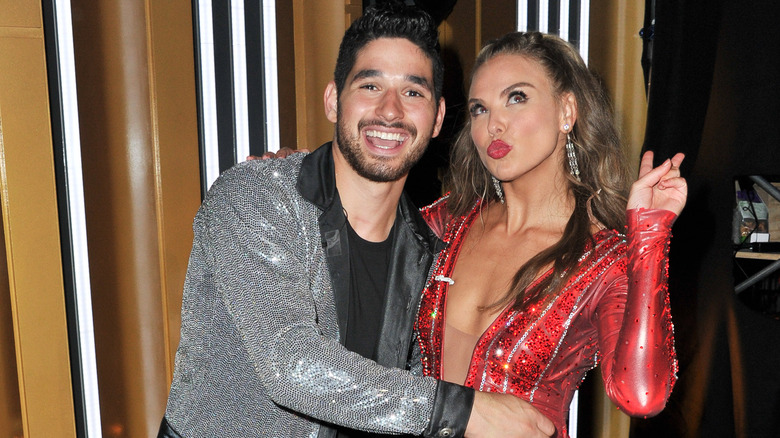 Allen Berezovsky/Getty Images
While Hannah Brown and Alan Bersten haven't officially confirmed any sort of relationship, at least beyond their Dancing With the Stars connection, Hannah seems to be having fun teasing fans with the possibility that something might happen. On September 29, when Hannah was asked on an Instagram Q&A (via Life & Style) if she and Bersten are "a thing," Hannah said "Um, yeah, we're a thing — Team Alanbama Hannah." Hannah was referring to the nickname fans have given to the dancing team. 
As far as denials go, that was a pretty weak one. Is it possible that Hannah is leaving the door open for romance to bloom? Only time will tell. For now, we'll just enjoy the sight of Hannah Brown and Alan Bersten tearing up the dance floor.