Bachelorette Hannah Brown Is Already Crushing It On Dancing With The Stars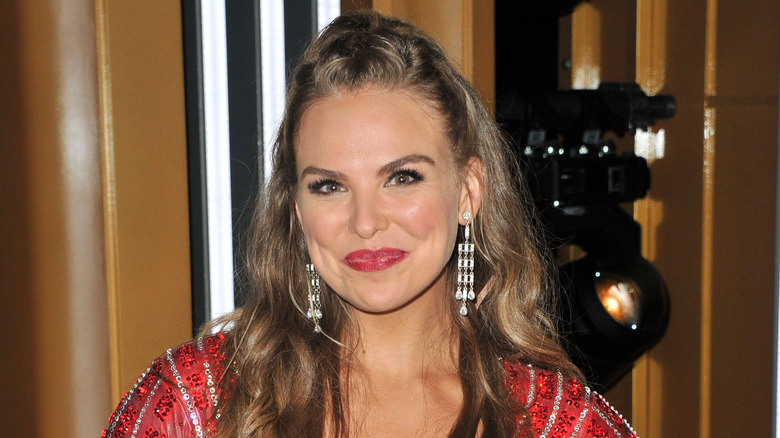 Allen Berezovsky/Getty Images
Dancing With the Stars just debuted its new season on Monday night, and former Bachelorette Hannah Brown is already crushing it. After everything that has happened in the last few months (getting engaged, breaking off the engagement, moving on, finding out the guy she hoped to move on with had moved on to someone else) Hannah certainly deserves a win, and it looks like that's what she's aiming for. 
On September 15, Hannah captioned an Instagram post with "daydreaming about that mirror ball." Four days earlier, she wrote on another post, "I'm looking for a win on reality TV."
She's clearly coming at the competition with the right attitude, and even has extensive dance training, so the Bachelorette star really could come away with a win.
Hannah says it's not just about dancing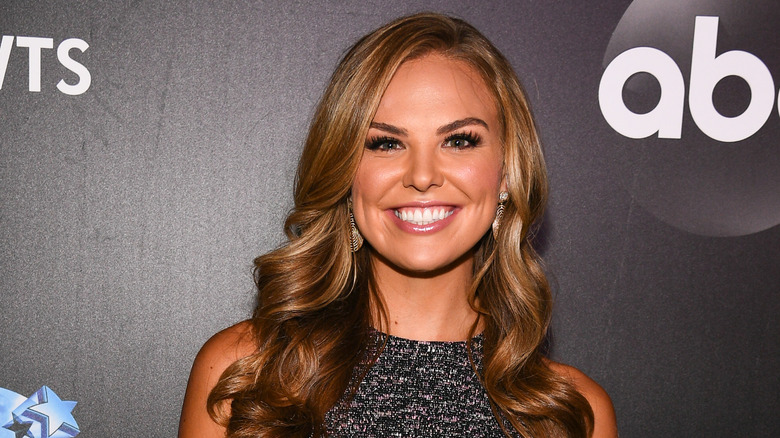 Dave Kotinsky/Getty Images
Hannah isn't just trying to capture a Dancing With the Stars win. She's also trying to get over the turmoil of the last few months. The Bachelorette star previously admitted that she was having trouble coping with all of the big changes in her life.
"Honest policy: I'm struggling," Hannah wrote on Instagram on August 12. "Life is so different. Since last August, I've been a pageant queen, a bachelor contestant, and the Bachelorette."
She added, "I am not complaining about this past year of adventures. The woman who has emerged would shock the mirror-image young girl from a year ago. I have so many blessings to be thankful for. However it's uncharted territory for me, and it's been hard to really process what the heck is going on."
Hannah is determined to win that Mirrorball Trophy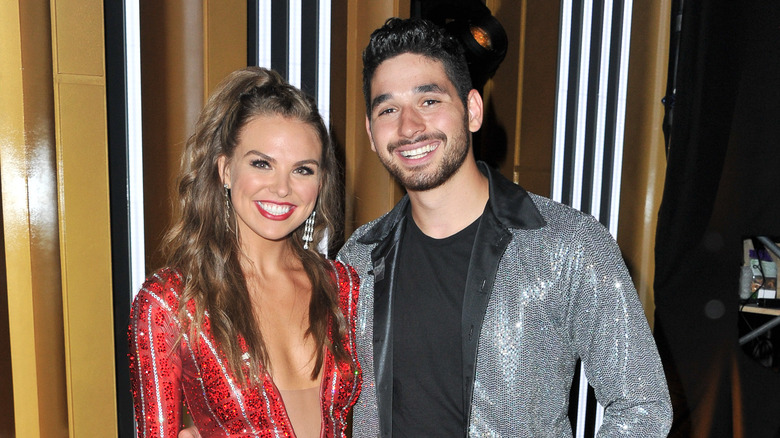 Allen Berezovsky/Getty Images
In an interview with Fox News after her Dancing With the Stars debut, Hannah opened up about what she hopes to gain from the competition — aside from the Mirrorball. "I can focus all my energy into learning these dances but then also gaining back some of the confidence and strength that I've just been continuing to gain along this journey," she said. 
Hannah added that being on Dancing With the Stars has been cathartic. "We've definitely been having to deal with those ups and downs in rehearsal and just allowing myself to feel good, to feel upset and to just be able to use dance as almost like a therapy," she said.
Her partner, Alan Bersten, had nothing but praise for the Bachelorette star. "She doesn't give herself enough credit. She is the hardest worker I've ever met," he said. "Her smile is infectious when we're dancing and she gets some move. That makes me feel good. So I just want her to go out there and enjoy every moment of it."