This Is How Much Betty White Is Worth Now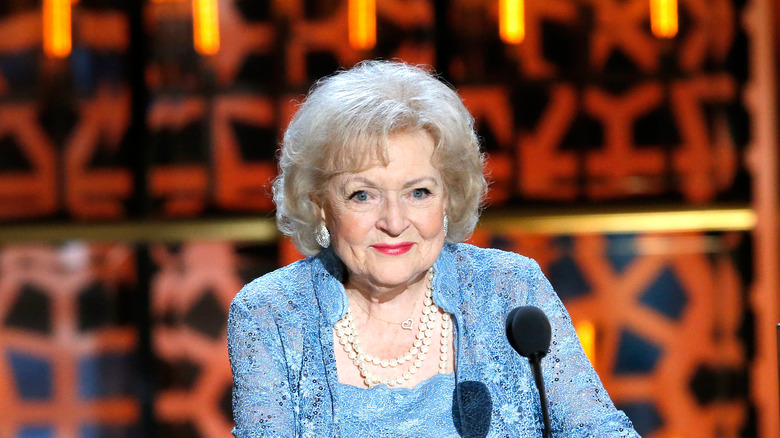 Joe Scarnici/Getty Images
Betty White has been in show business since before most of us can remember, so it stands to reason the iconic actress, comedian, author, and TV host has made some serious dough over the course of her lengthy career.
According to Celebrity Net Worth, White was banking a not-unreasonable $75,000 per episode for her award-winning recurring role in sitcom Hot in Cleveland, so clearly she's showing no signs of slowing down just yet. Not bad for a woman who came from a small town in Illinois and whose family, by happenstance, moved to Los Angeles during the Great Depression looking for greater job opportunities. 
Betty White came from humble beginnings and quickly took over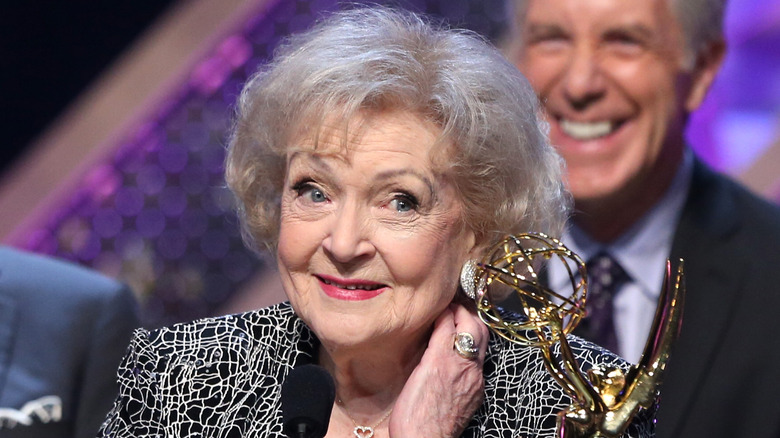 Jesse Grant/Getty Images
White's entertainment career began all the way back in the late 1930s, with the actress always intending to work in movies. However, casting directors reportedly thought she didn't have the right look, leading White to turn to radio instead but, naturally, she found her way back to the big screen and is now one of the most famous actresses in the world.
She's since racked up over 100 show biz credits, but is still arguably most well-known for three iconic television roles, namely The Mary Tyler Moore Show, The Golden Girls, and, nowadays, the aforementioned Hot in Cleveland. She won an Emmy for hosting Saturday Night Live in 2010, and was also the oldest person to front the show. On top of her onscreen work, White also found time to publish seven books. 
Betty White is a real golden girl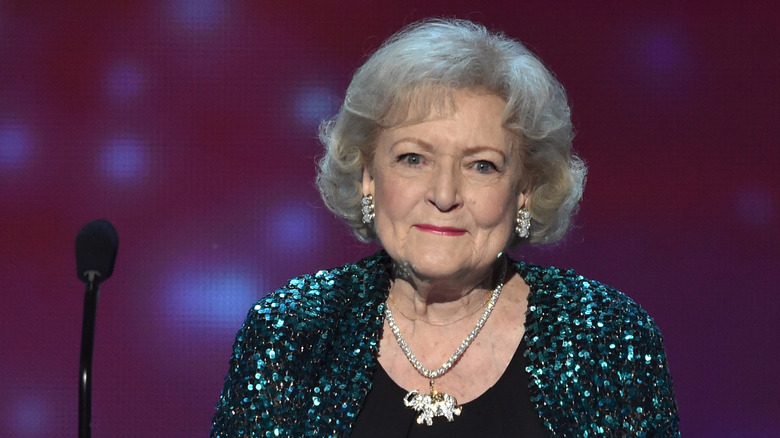 Kevin Winter/Getty Images
On her enduring popularity, White told The Guardian, "I think after 63 years in the business people grow up with you, and they have children and then they grow up with you. They think you're a fixture, so I think they don't know how to get rid of me, to be honest."
Her perseverance and desire to prove herself time and time again may have made her a showbiz mainstay, but White is adamant she isn't doing anything differently now than she did 40 years ago. "I don't go around thinking 'Oh, I'm 90, I better do this or I better do that.' I'm just Betty. I'm the same Betty that I've always been," she explained.
Regardless of what her secret is, there's no doubt White is one of the most iconic actresses of all time. Unsurprisingly, Celebrity Net Worth puts her net worth at a whopping $75 million, which will likely continue to grow, if White continues to work as hard as she does. Judging by the past few decades, there's no stopping her.