Meghan Markle's Heartbreaking Confession About Being A Royal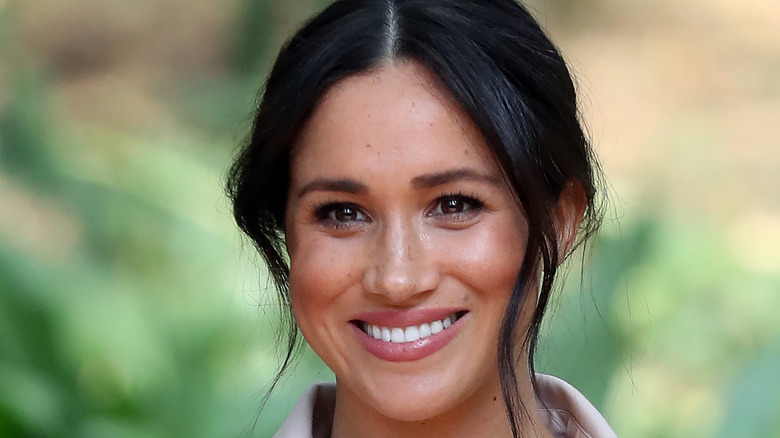 Chris Jackson/Getty Images
While being a royal may be what dreams are made of, Meghan Markle, Duchess of Sussex and wife of Prince Harry, recently dished that it's not actually all that. A new documentary called Harry & Meghan: An African Journey revealed that it hasn't been sunshine and roses for the new mom. Actually, she says in an interview that it's been extremely challenging, especially lately (via Us Weekly).
One of the issues discussed in the documentary surrounded the couple's choice to keep some aspects of their son's birth private — and the public's severe angst that followed that decision.
"Look, any woman, especially when they're pregnant, you're really vulnerable. And so that was made really challenging, and then, when you have a newborn, you know?" Markle explained. "Especially as a woman, it's really ... it's a lot." She went on to say that the public backlash that occurred after Archie's birth was quite severe and troublesome. "So you add this on top of just trying to be a new mom and trying to be a newlywed ... And also thank you for asking, because not many people have asked if I'm OK, but it's a very real thing to be going through behind the scenes."
Ultimately, the Duchess of Sussex admitted to the interviewer, Tom Bradby, that no, she really is not okay.
Prince Harry and Meghan Markle both reveal the stress of royal life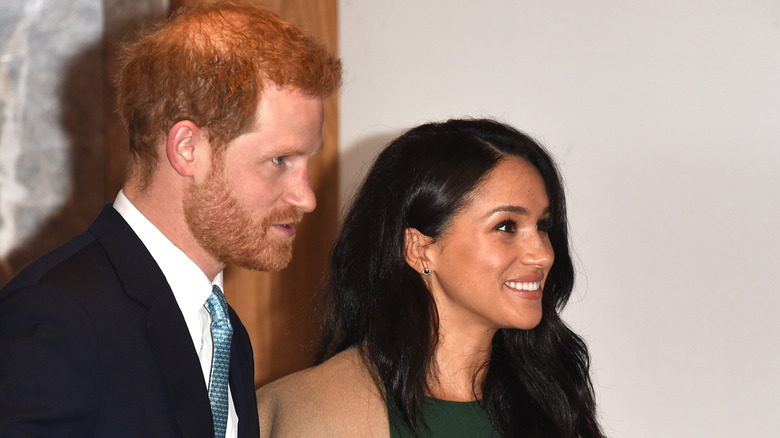 Stuart C. Wilson/Getty Images
The couple also recently brought a lawsuit against the British media due to their relentless badgering, repeated efforts to paint the duchess in a bad light, and aggressive intrusion on the new family. Prince Harry publicly went to bat for his wife in a statement released October 1, showing his support for the new mom and deriding the treatment she's experienced at the hands of the public and the British press.
Prince Harry, in the same documentary, also revealed that the constant presence of the press is a consistent reminder of the death of his mother, Princess Diana, who lost her life in 1997 as she was being pursued by the paparazzi (via E! News).  
He said, "I think [of] being part of this family, in this role, in this job every single time I see a camera, every single time I hear a click, every single time I see a flash. It takes me straight back, so in that respect it's the worst reminder of her life as opposed to the best."