Here's Why Prince William Is 'Worried' About Harry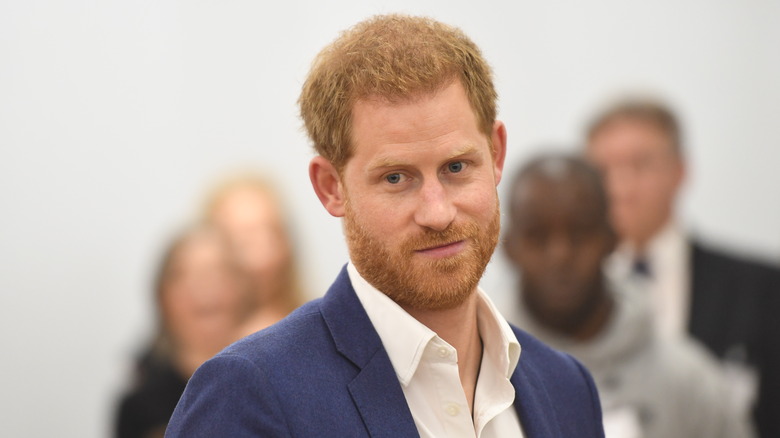 Wpa Pool/Getty Images
Prince Harry and Meghan Markle have opened up about the pressures of living in the spotlight, and their public revelations allegedly have Prince William worried. British News at Ten anchor Tom Bradby gained exclusive access to the Duke and Duchess of Sussex during their recent royal tour of southern Africa for ITV documentary, Meghan & Harry: An African Journey. Reflecting on his mother's death and the fear that history may repeat itself, Prince Harry told Bradby, "Every single time I see a camera, every single time I hear a click, every single time I see a flash, it takes me straight back."
"I will always protect my family, and now I have a family to protect," the Duke of Sussex continued. "Everything that she [Diana] went through, and what happened to her, is incredibly important every single day, and that is not me being paranoid, that is just me not wanting a repeat of the past." The pressure of his public life seems to have affected his mental health, describing his coping mechanisms as a matter of "constant management." "I thought I was out of the woods and then suddenly it all came back, and this is something that I have to manage," said Prince Harry.
Are Prince Harry and Meghan in a 'fragile place'?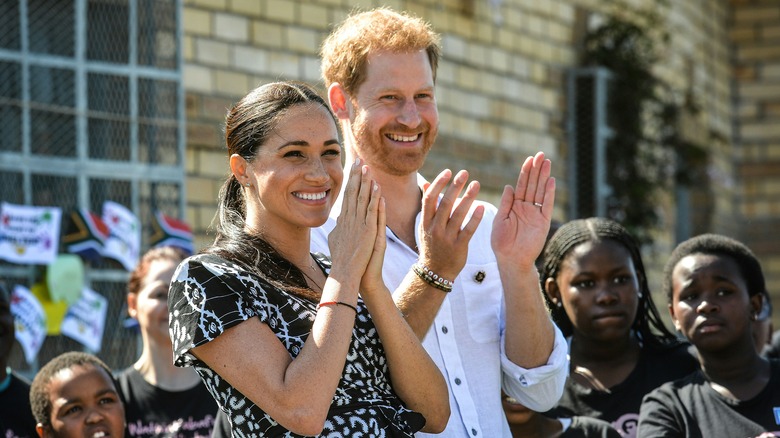 Courtney Africa/Getty Images
"Part of this job is putting on a brave face but, for me and my wife, there is a lot of stuff that hurts, especially when the majority of it is untrue," Prince Harry said on screen. This comes just weeks after he issued a statement calling out the media for being "malicious and false" and announced they were taking a break from royal duties.
According to the BBC, a Kensington Palace source has said that Prince William is "worried" about his brother, and is said to be hoping the couple "are all right" after sharing their struggles so publicly. The palace source said there was a view the couple was "in a fragile place" and suggested a "mood of concern, for the safety of the couple."
The brothers have a history with mental health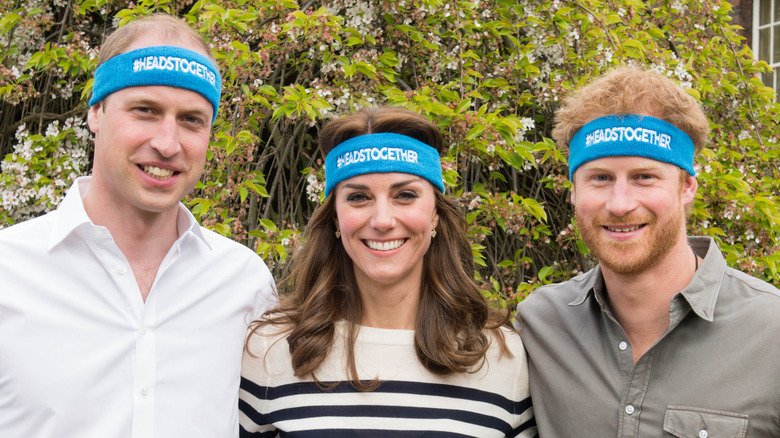 Nicky J Sims/Getty Images
Both Prince William and Prince Harry have always been very passionate about mental health and have worked hard to challenge the stigma and open up the conversation in the UK and around the world. In May 2019, Prince William, Kate Middleton, Prince Harry, and Meghan Markle joined forces to back mental health initiative, Shout, with £3m from their royal foundation (via BBC). The UK's first 24/7 free text service is for anyone in crisis. "It's a place to go if you're struggling to cope and you need immediate help," states the website. However, the BBC explained that the couples later announced their charitable foundation would split, but they vowed to continue working together on issues like mental health.
Despite Prince Harry bravely acknowledging his struggles and setting an example for mental health sufferers by opening up so publicly, the BBC reported a source said that Prince William was "furious" with his brother after the documentary aired last Sunday. Over the past few months, the tabloids have speculated that there is currently a rift between the brothers, and Prince Harry did not shy away from the camera when asked about it during filming.
Are Prince William and Prince Harry feuding?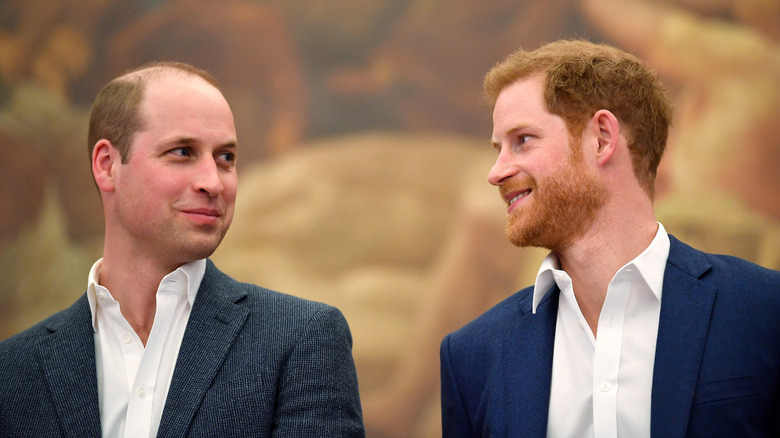 Wpa Pool/Getty Images
In Meghan & Harry: An African Journey, the Duke of Sussex admitted that like any brothers, he and William have "good days" and "bad days." Acknowledging reports of tensions between the brothers, the Duke of Sussex said, "Part of this role, and part this job, and this family being under the pressure that it's under, inevitably stuff happens, but we're brothers, we'll always be brothers." Prince Harry continued, "We are certainly on different paths at the moment, but I will always be there for him as I know he will always be there for me."
In reference to their different paths, the BBC notes, "One of the ways the brothers have diverged is in their attitude to the media." William allegedly understands the role of the media, while Harry does not agree with the way the tabloids report on the royal family, and more specifically, how they report on his wife. "The relationship between William and Harry is irreparably changed," said BBC Royal Correspondent Johnny Dymond. 
According to sources close to the palace, the worry for Prince Harry and Meghan Markle's wellness doesn't end with Prince William, with many other members of the royal family concerned. "The echoes of the unhappy Diana-Charles years are loud, and getting louder," Dymond concluded.