The Reason You Need To Start Using A Hair Mask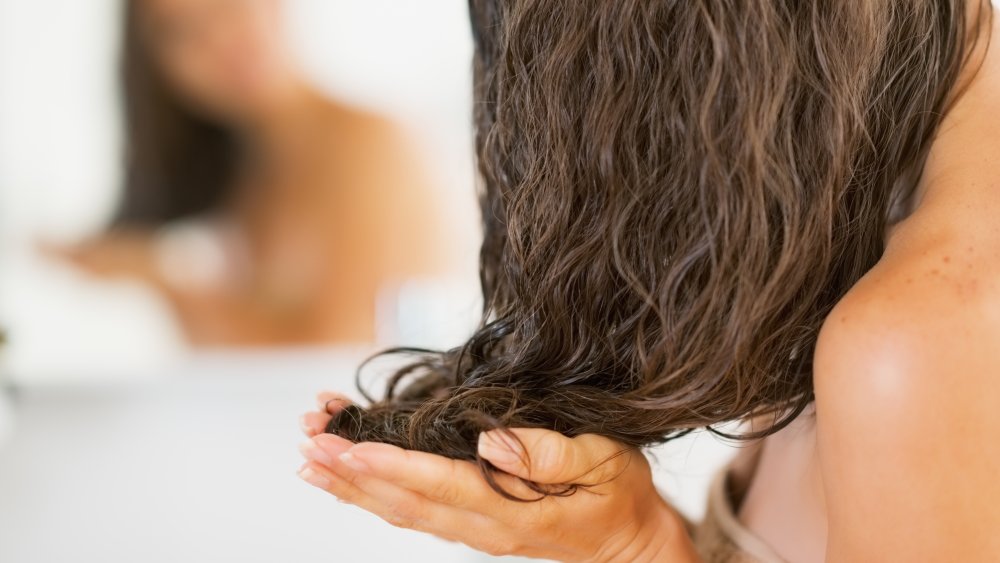 Shutterstock
We're always on the lookout for new tips and tricks to get luscious locks. From serums and leave-in conditioner to thickening mousse and purple shampoo, we'll try almost anything that promises to make our hair healthier and glossier than ever. And that's why we're desperate to know every single thing there is to know about hair masks, and every single reason you need to start using them.
Sophia Hilton, hairstylist and founder of Not Another Salon, believes that using hair masks is way more important than using conditioner. "I don't see the point of conditioners when there's a product available out there that's better and stronger," she told Refinery29. "Conditioners can only nourish so much, whereas hair masks typically have smaller particles, so the product absorbs better, and your hair stays conditioned for longer."
While the benefits of hair masks vary hair type to hair type, the majority of hair masks claim to reduce frizz, repair damage, and replace moisture. Speaking to Huffington Post, Joel Warren, master colorist and co-founder of Warren-Tricomi salons, claimed that hair masks can "impart shine, help with manageability, and work to nourish the cuticle," if applied regularly. 
Hair masks help disguise damaged hair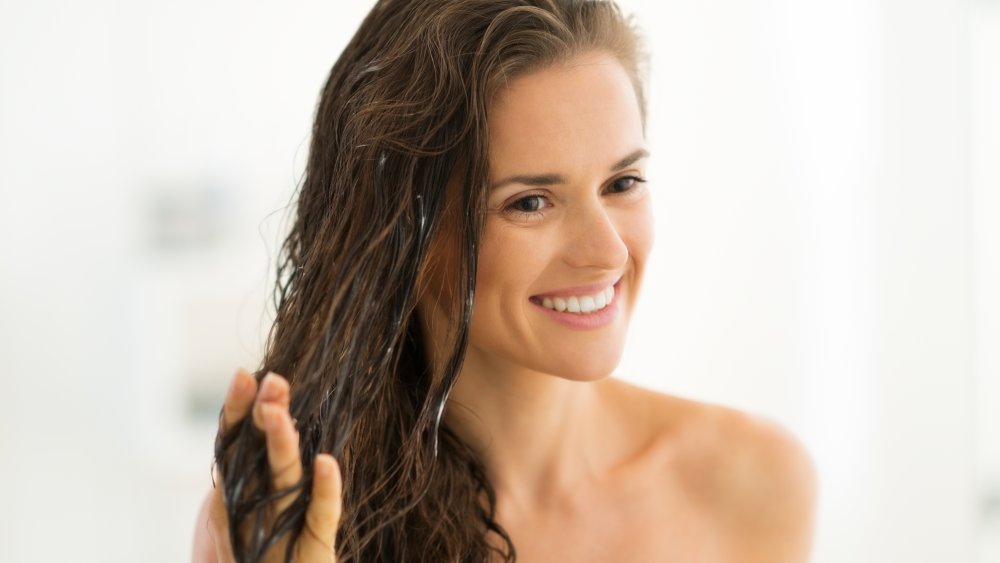 Shutterstock
Earl Simms told Refinery29 that masks are vital for damaged hair. "Most of the time, your hair is stripped of its natural oils due to things like coloring, heat and chlorine," he said. "Masks help to restore the hair shaft and work to fix some of that damage." If you're worried about split ends, using a mask regularly won't fix the damage, but it will disguise it by injecting your locks with moisture to make them look and feel thicker and stronger.
When it comes to buying a hair mask, hair experts recommend that you invest in quality, using your hair mask once a week, or at the very least, when your hair looks dull, flat and limp. If you're on a budget, try a DIY hair mask. "There are plenty of ingredients found in your kitchen that can be applied to the hair to hydrate it," said Warren, "such as yogurt, mayonnaise, honey, and olive oil." Just don't forget to rinse it out before you go to sleep.