The Truth About Joanna Gaines' New TV Show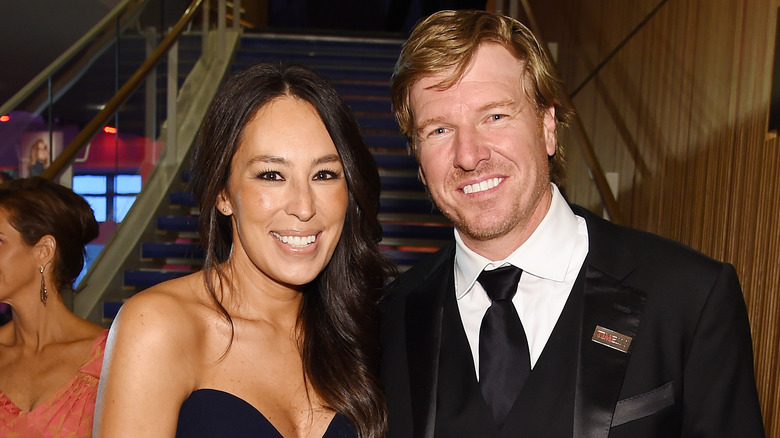 Larry Busacca/Getty Images
As we get closer to 2020 we also get closer to the launch of Chip and Joanna Gaines' Magnolia Network. We still don't have a ton of information on the new network, which is set to debut in October 2020, but we now know of at least two of the shows that will be on it.
The first, which was announced in October, focuses on Chip and Joanna Gaines' favorite band, Johnnyswim, and will be called Home on the Road. This show is obviously quite different from the show that made Chip and Joanna famous, HGTV's Fixer Upper. The second show will also be quite the departure from the home renovation show, but this one will feature a familiar face. 
Chip and Joanna Gaines recently appeared on The Tonight Show to discuss their future plans. While talking about Magnolia Table, Volume 2, Joanna's second cookbook which is set to be released on April 7, 2020, show host Jimmy Fallon said, "I don't want to tell you how to do your network, but I would do a cooking show if I were you."
Joanna Gaines said that a cooking show is in the works
Chip said that he's "cool with" the idea of a cooking show. "You're talking to the executives of the Magnolia network, and when Jimmy Fallon says Jo should do a cooking show, I vote that Jo does a cooking show," he said
Fallon said that he'd love to be a guest on the cooking show, asking, "Will you do one?"
"We're doing one," confirmed Joanna. "Yes, we're gonna do it."
Of her new book, Joanna explained (via People), "My hope with this cookbook is that it really encourages and inspires people to experiment in their kitchen and to get after it. For me I've failed multiple times but in those failings, I've learned so much and it just kept me coming back. I never wanted to quit."
While it wasn't clear whether a cooking show was already in the works before the topic came up on The Tonight Show, it seems that a Joanna Gaines-hosted cooking show is definitely going to happen, and if it's anything like her latest cookbook, it's bound to be incredibly informative. She's certainly got the skills required to pull off an impressive show, and who knows? Maybe one day we'll see the former HGTV star on Food Network.