Who Is Demi Lovato's Boyfriend, Austin Wilson?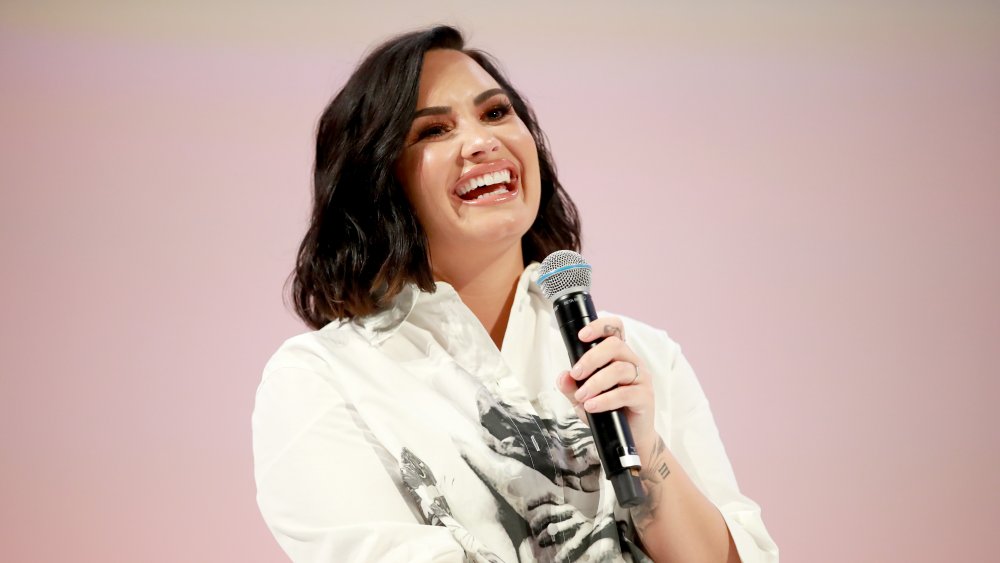 Rich Fury/Getty Images
On November 13, Demi Lovato set the internet abuzz after sharing an Instagram photo featuring her new beau, model Austin Wilson (via E! News). In the intimate mirror selfie, Wilson is seen draping his arm over Lovato's shoulder and kissing her cheek. Wilson, for his part, shared a similar photo. 
The posts left fans slightly confused because as recently as September 2019, Lovato and The Bachelorette's Mike Johnson were flirting heavily on Instagram and even went on a date. The photo raised a whole host of questions, but it did answer definitively whether or not she and Mike were still seeing each other. The answer obviously a resolute no. 
Still, Lovato is one of the biggest celebrities around and boasts about 75 million followers on Instagram. The singer's new boyfriend, on the other hand, does not, leaving fans wondering — who is this guy?
Wilson isn't a public figure but his father is a skateboarding legend
A quick look at Wilson's Instagram hints at how he may know Lovato, and unfortunately, it's not a happy story. In October 2019, Lovato shared a photo of her new tattoo, a "T" honoring a friend who recently passed. Around the same time, Wilson shared a sentimental thought in a since-deleted Instagram post about the same friend, writing in the caption, "You had the biggest heart and made everyone feel like a million dollars." Now, a few weeks later, they each shared posts announcing their relationship. While we don't know much about the two just yet, the shared tragedy may have brought them closer together. 
CNN reported Wilson's dad is George Wilson, a former member of the Dogtown Z-Boys. These days, according to Vogue, the elder Wilson is a denim designer working with brands like Stussy and Evisu. If the throwback photos on a since-deleted Instagram post wishing his dad a happy Father's Day from the last two years are any indication (and we think they are), it's clear Wilson's relationship with his dad is very important to him. In fact, snapshots of moments with other family members are littered throughout his profile. Wilson's close-knit family is likely appealing to Lovato, who's very close to her own (via ET).
For now, very little is known about Lovato and Wilson's relationship — the captions on their respective posts gave very little insight. However, the fact that they're now Instagram official may mean we'll start seeing them together more. Only time will tell.