Here's How Much Money Shawn Johnson Has Made From Gymnastics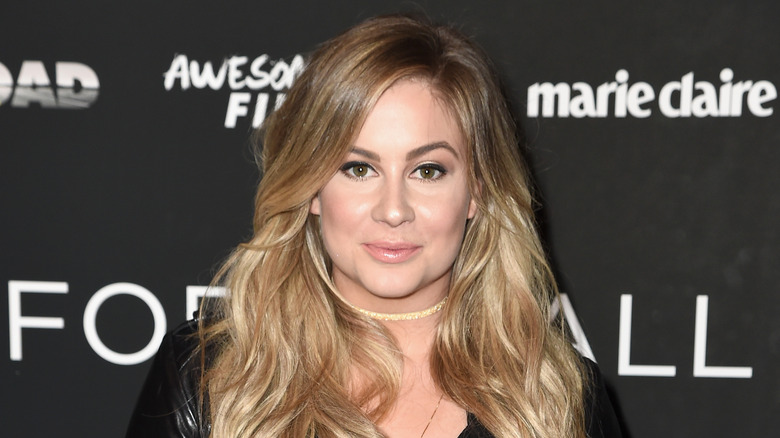 Nicholas Hunt/Getty Images
It may be hard to believe, but it's been a whopping 12 years since Shawn Johnson vaulted her way into America's hearts at the 2008 Beijing Olympics. There, she won three silver medals and one gold medal while representing the United States in gymnastics. If Johnson fell off your radar after that breakout summer, you're not alone. But since then, Johnson's made quite the name for herself in the influencer world, and the fame she gained over a decade ago helped her get there. 
The window for gymnasts to succeed at the highest level is infamously small, so it's not uncommon for us to forget about past stars when a new wave graces our television screens every four years. And while it's hard to picture a world where Simone Biles isn't the world's greatest in her sport, there was a time when that title might have been attributed to Johnson. So what's she been up to since then? And how exactly did she get to where she is today?
Shawn Johnson followed up the Olympics with TV appearances
Shawn Johnson followed up her show-stopping performance at the 2008 Olympics with an appearance on Dancing with the Stars in 2009 (which she also won, by the way). All this winning came with cash prizes that contribute to her net worth today. 
In 2018, NBC reported that Olympic athletes receive tens of thousands of dollars for the medals they earn. While those numbers may not have been the same when Johnson was competing, it's safe to assume her success put a decent chunk of change in her pocket. The Dancing with the Stars famed Mirrorball trophy comes with an even more impressive cash prize: roughly $300,000, according to IB Times. This means that while Johnson was still a teenager, she made more money than many do by the time they are well into adulthood — and she didn't stop there. 
According to her IMDb page, the former-Olympian has made numerous reality TV appearances since 2008, including an all-star season of Dancing with the Stars in 2012 and The Apprentice in 2015. While the exact amounts she earned for these appearances is unknown, E! News reported that reality stars could make thousands of dollars for their appearances.
Today, Johnson lives that influencer lifestyle
Becoming an influencer is one of the most lucrative careers to come out of the social media era we're now living in, and Johnson absolutely took advantage of that. She boasts over a million YouTube subscribers and 2 million Instagram followers. According to a report by Vox, influencers with this kind of following can make around $100,000 per post. So, a good portion of the family updates Johnson posts come with that kind of price tag.
Being an influencer is not a job Johnson takes lightly. She revealed to the Des Moines Register that she and her husband are extremely calculated when it comes to what they post, saying, "If our numbers drop, we try to figure out why and post different things."
Given all we know about Johnson's winning work ethic, and what she's done since 2008, it's not hard at all to see how she amassed a net worth of $9 million, according to Celebrity Net Worth.