The Reason Dolly Parton Won't Stay In Hotels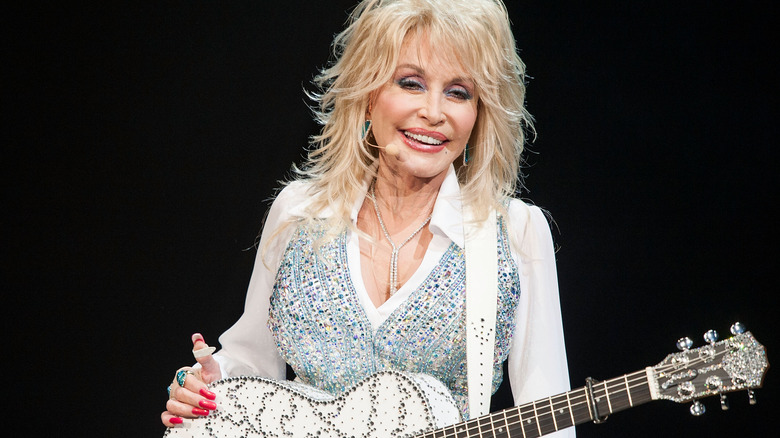 Valerie Macon/Getty Images
We may receive a commission on purchases made from links.
Dolly Parton is a music legend. And just like any other music legend, you would expect her to be living it large. But it seems the Jolene singer is more down to earth than we thought, choosing to stay in her tour bus over a hotel. "I live on my tour bus," Parton said on UK TV show This Morning (via Cosmopolitan South Africa). "Well it's great, it's got everything. There's a place for all my show wigs of course. On the other side I've got room for my show clothes, and I have my kitchen. It is a home. I don't like moving, I never stay in a hotel."
When touring, Dolly Parton is all about practicality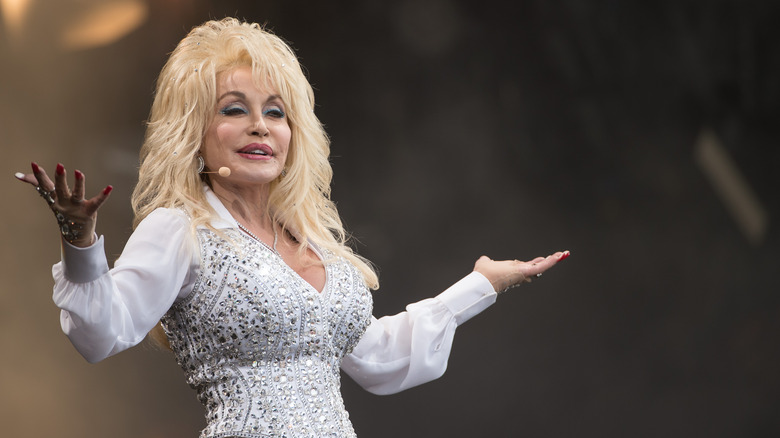 Ian Gavan/Getty Images
Due to her successful music career, Parton is a frequent traveler of the world, so when it comes to touring we can only assume that Dolly knows best. Explaining her reason for choosing to ditch hotels in favor of her tour bus, the 9 to 5 actor again demonstrated her down to earth nature. "We just pull right up to the stage door pull on up and do our show get back on and I go to bed," she said. "And roll over to the next show." Makes sense to us.
In an interview with Jenna Bush Hager of Today, Parton admitted she loved the time spent on her tour bus because it means she has time to read (via Oprah Magazine). "I travel a lot on my tour bus. And I just love it when I've got a long trip... I just love to bring the food I've cooked, put it on the bus, take some good books and just read all the way," she revealed. Her favorite books include Water for Elephants by Sara-Gruen, The Count of Monte Cristo by Alexandre Dumas, and The Bible.