Why Lala Kent's Fiance Finally Agreed To Appear On Vanderpump Rules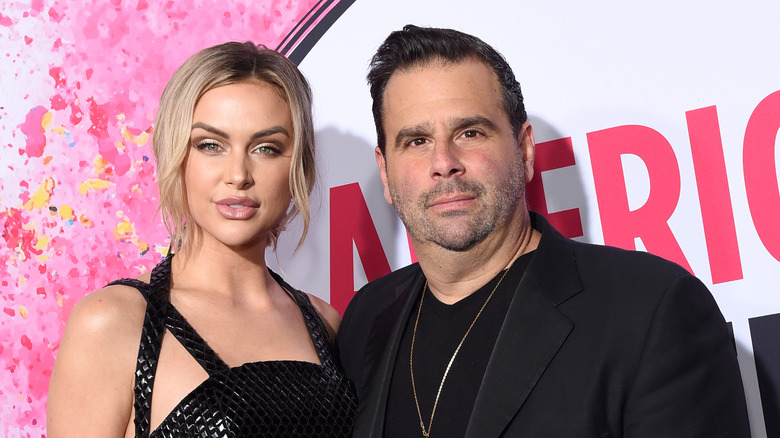 Presley Ann/Getty Images
Lala Kent is finally ready to let fans in on her incredibly private relationship with fiancé Randall Emmett. The Vanderpump Rules star, who's currently planning her dream wedding with her producer beau, won't be keeping a lid on things any longer.
It's a remarkable shift, considering Kent spent an entire season of the show referring to Emmett only as her "man," before finally revealing his name once Emmett's divorce from actress, and star of Netflix's You, Ambyr Childers, was complete.
Even though he was technically a free agent, Kent still kept their relationship strictly off camera, with Emmett never even so much as appearing in the background of a shot. Now, it seems things have changed and the happy couple is ready to share their love with Bravo fans. 
Lala Kent and her fiance want to show how boring their relationship is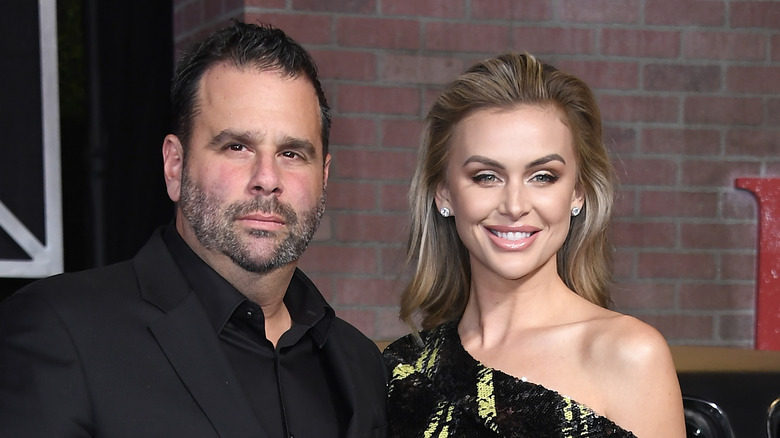 Frazer Harrison/Getty Images
The highly-anticipated eighth season of the show kicks off in January. E! News caught up with Emmett to see what finally changed his mind about appearing onscreen. "For three years, obviously she [Kent] wanted to show that part of her life. And this last season, she just said, 'Look, why don't we just try it out? It'll show that people don't know how we really are,'" he revealed.  
Emmett explained Kent decided it was finally time to show people how truly boring they are, admitting, "We're goofy, nerdy. We sit at home. She watches Friends all day. I'm on my phone playing poker." However, Kent's man did also promise, "You see a lot of fun." His fiancé, however, teased some "little tiffs" between the couple, which Emmett acknowledged showcases "the vulnerable side" of their relationship that "Instagram doesn't show."
As for their upcoming nuptials, Kent confirmed the wedding won't be filmed but that all of her cast members are invited to attend. She doesn't have her dress yet, and hopes to enjoy her bachelorette party in Barbados.
Lala Kent's co-stars were annoyed she was keeping the relationship off screen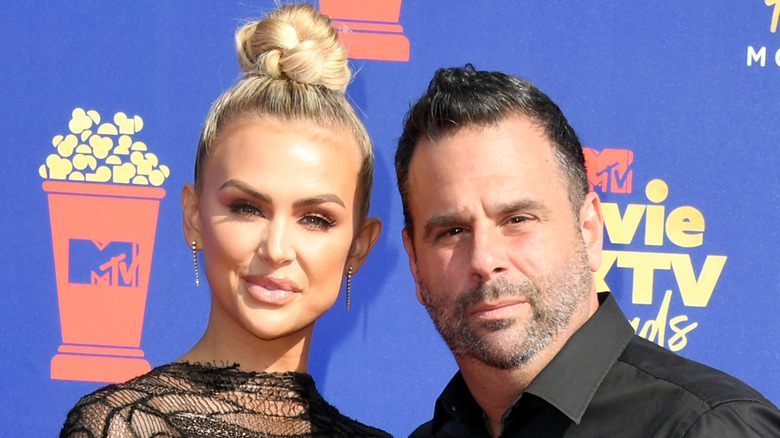 Jon Kopaloff/Getty Images
Kent's refusal to feature her relationship on Vanderpump Rules was a major bone of contention with several of her fellow SURvers. She was called out for it at the season 7 reunion, leading a source to tell Hollywood Life, "The whole cast doesn't think it's fair she's allowed to pick pieces of her life to show."
The insider pointed to the fact Emmett himself had appeared on several other reality shows, suggesting his refusal to take part in Vanderpump Rules was slightly hypocritical. "The whole cast is sick of it and wants her to have to show her whole life next season, now that she's full-time cast. Everyone feels it's bulls*** and unfair," the source advised.
Although Kent made an impassioned defense of her decision at the reunion, even boss Lisa Vanderpump wasn't sold, telling her, "He's the most important thing in your life and when you're not showing that relationship basically you're not showing what's going on in your life."