Are Botched Stars Terry Dubrow And Paul Nassif Actually Friends In Real Life?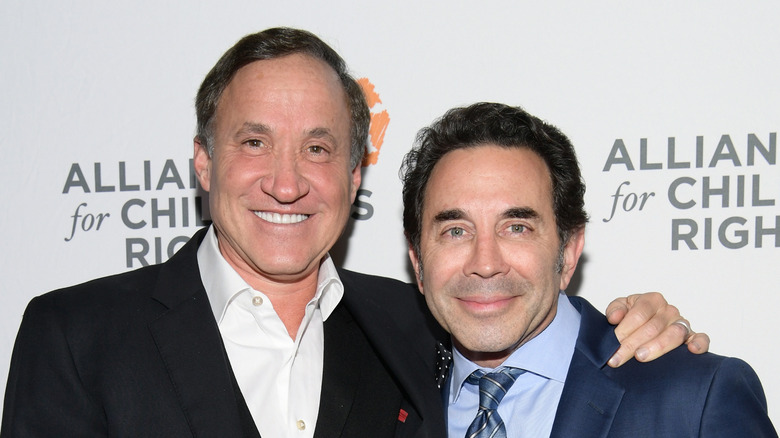 Emma Mcintyre/Getty Images
Doctors Terry Dubrow and Paul Nassif have a very special bond based around, well, fixing people's plastic surgery blunders on a popular reality television show. Much of the fun of watching Botched, aside from seeing how amazing their patients look in the end, comes from the irresistible and effortless rapport between Dubrow and Nassif.
Reality TV has lied to us many times over, but this is one partnership that feels like a real-life friendship. Was it forged purely due to circumstance, or are these guys actually proper BFFs off-screen too? Just how close are the Botched bros, really? 
Terry Dubrow and Paul Nassif go way back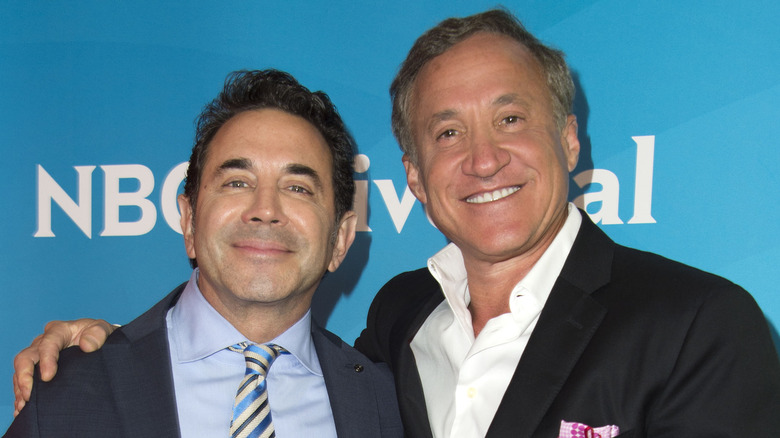 Valerie Macon/Getty Images
First off, Dubrow and Nassif have known each other a long time. As they discussed in a joint interview with Page Six, the two surgeons were introduced through their families. Nassif explained, "1999 when I opened up my office in Beverly Hills, I got a call from my sister and my mom. They go, 'We met this funny — funny back then, 20 years ago — Dr. Terry Dubrow in Newport Beach.' So he actually met my family, especially loved my mom."
Nassif's family insisted they meet and the rest, as they say, is history. Apparently, though, the docs' banter is even more rib-tickling outside of Botched. "For example I won't hear from him for a month. All of a sudden I'll get this text of him insulting me just like he does now. Nothing has changed in 20 years!" Nassif revealed.
The two are so close that Dubrow's wife, Heather, who's been keeping just as busy as her hubby since leaving Real Housewives of Orange County, told Bravo's Daily Dish she often feels like the other woman, admitting, "It's so funny cause I call Paul Terry's wife at work."
However, Dubrow was quick to note, "I love their friendship. I think it's adorable. And, no, I don't think I'm the third wheel. I think it's just two very different relationships." She also reiterated that they go way back, explaining, "I've known Paul almost as long as I've known Terry. We've known him for like 16 years." 
The Botched stars are like brothers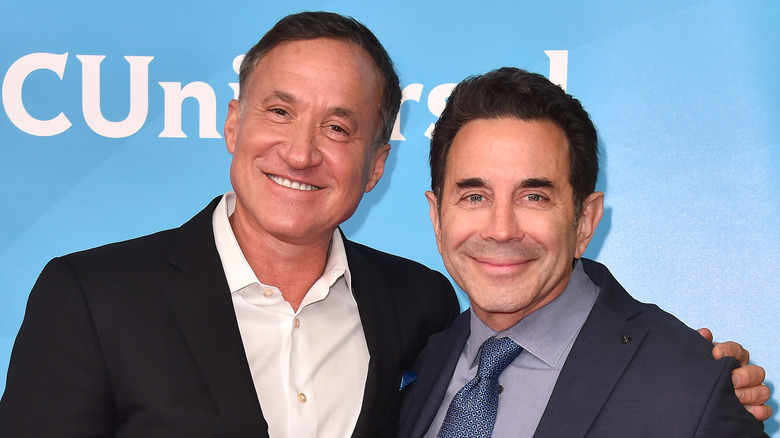 Alberto E. Rodriguez/Getty Images
Heather Dubrow also pointed to their shared sense of humor, telling Daily Dish, "They both make jokes, by the way. They make jokes at my expense on Botched all the time which is so mean. [Actually] it depends what the joke is. I don't really mind."
She described them as brothers during the interview, which is a moniker they also proudly utilize. "We're like brothers and we're both talented surgically. That's symbiotic in some of these cases where we're bouncing things off each other to see what we can do to get the best possible results," Nassif told People. Working together was a given. When Nassif was originally discussing the idea of what would become Botched with producers, he only had one man in mind to join him. 
They're intimately involved in each other's personal lives, too. When Nassif was proposing to his wife, Brittany Pattakos, the Dubrows were there for the big moment. According to Page Six, Dr. Dubrow knew his Botched buddy was going to propose a whole month in advance and dutifully kept the secret. Now that's friendship.