Jonathan Scott Reveals His Perfect Date Night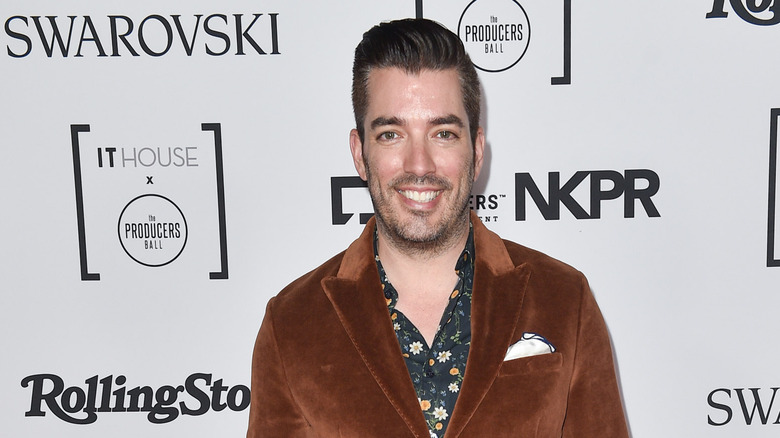 /Getty Images
It's too bad that Property Brothers star Jonathan Scott is off the market, because he just revealed the way to win his heart. 
"Well, I'm an escape room fanatic, and so, I love escape rooms," he recently told Hollywood Life about his perfect date night. "I don't actually watch TV, so I love going out and actually doing things. People ask like what I do for Christmas stuff ...we do a lot of cheesy things. So, I would probably start off by going somewhere, driving to a park, and doing a picnic. Then, I would go off, and I would do an escape room, and since I am a big cornball, I love watching the sunset. So, something like that as well."
That sounds magical, but the info comes a bit too late for those hoping to woo the HGTV star's heart. Scott has been seeing actress Zooey Deschanel for the past few months, and was first seen on a date with her in September.
Things are getting serious between Jonathan Scott and Zooey Deschanel
Since then, their relationship has escalated quickly. Scott's brothers, Drew and J.D. have both given their seal of approval on the relationship, and Deschanel accompanied her beau to J.D.'s Halloween wedding.
In a series of images posted to Twitter for Thanksgiving, including a selfie with Deschanel, Scott dropped the "L word," writing, "I am beyond thankful to be surrounded by such incredibly fun loving people & puppies. You bring joy to my life. I love you." Can we assume that "I love you" was directed at Deschanel?
A few days later, Scott left a sweet comment on a picture of Deschanel on her Instagram account, writing, "You're as beautiful on the inside as you are on the outside."
Scott is clearly smitten with Deshanel. Hopefully the two of them will be able to go on his perfect date soon.