What J.D. Scott Really Thinks Of Zooey Deschanel Dating His Brother
One-third of the Scott brothers, J.D., chatted with People about what he really thinks of his brother Jonathan Scott and Zooey Deschanel's blossoming new relationship. The pair just went public on Instagram on October 20 — though rumors had been swirling since September — by posting a group photo of Jonathan and Zooey, along with Drew and his wife Linda. 
After Deschanel posted photos from J.D.'s recent Las Vegas Halloween-themed wedding, fans really got the gist of the seriousness of the relationship. It turns out, though, that his wedding was actually the first time J.D. had met Deschanel.
J.D. Scott is beyond supportive of his brother's new relationship
Deschanel and Jonathan attended the wedding dressed as iconic characters Batman and Catwoman. Though it was his first time meeting her, J.D. clearly approves of Deschanel. "All I've ever wanted for my brother is for him to be happy," he told People. "I'm excited that he's got someone that's really great." 
J.D.'s new wife, Annalee Belle, had already met Deschanel before the wedding, and had nothing but good things to say. "She's been on set a few times and I've been doing makeup, so I met her and I liked her right away," said Belle. "She's really, really kind and just down to earth and playful and silly, which are things that fit in great with our family."
Zooey Deschanel and Jonathan Scott seem to be having fun together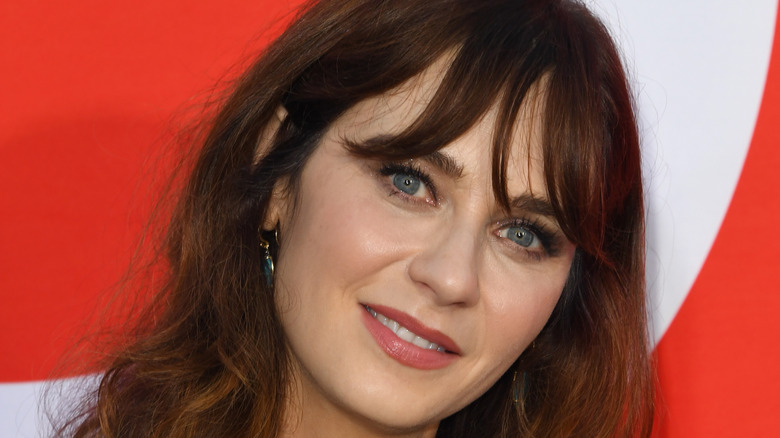 Mark Ralston/Getty Images
The pair may not be obvious, but Deschanel and Scott seem to be hitting it off. Jonathan had previously said that he's looking for a partner who is "articulate, has a great sense of humor and a fun, optimistic outlook on life. Can't take themselves too seriously" (via Closer Weekly). It looks like he's found that someone.  
"It's definitely special for me because I am the guy who raises the bar in what I'm looking for in a partner. I was caught a little off guard. It was definitely a pleasant surprise," Jonathan told Us Weekly at the beginning of their relationship.
The lovebirds met in August while filming Carpool Karaoke (via People). Country Living reported that Deschanel was spotted holding hands with Scott one week following the split from husband Jacob Pechenik. After struggling through a 2018 breakup, Scott is clearly ready to love again.