How Much Does The Below Deck Crew Really Make In Tips?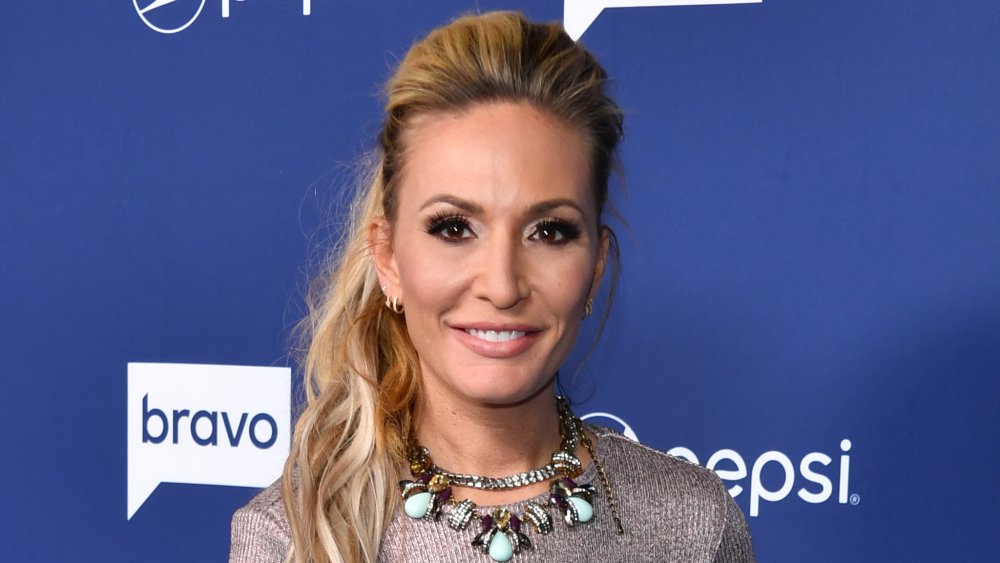 Dimitrios Kambouris/Getty Images
The cast of Below Deck have the best jobs in the world — even when guests are rude, or things go wrong, they're still on a yacht in the middle of the ocean (making the reason Abbi Murphy left even harder to understand). Aside from starring on the hit Bravo show and making an above-average living wage on top of it, the crew enjoys the benefits of tipping from all those high-end clients.
Many things may be faked for the benefit of viewers at home, but the giant wads of cash the crew are left with at the end of each charter seem legit. At least, that's according to chief stewardess Kate Chastain. And, let's face it, nothing gets past her. 
Below Deck yachties can earn thousands in tips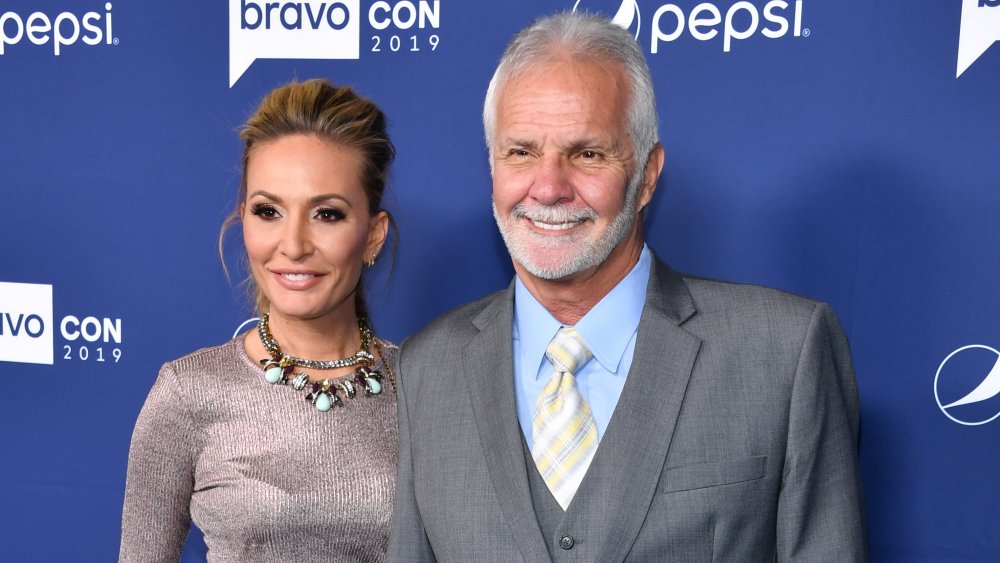 Dimitrios Kambouris/Getty Images
Speaking to ET, the Below Deck stalwart explained that tipping is not just for the cameras. "Our charters are a little bit shorter, just so we can make the show, [but] everything else is exactly the same," she revealed, advising a decent tip on a big yacht would be around $5,000 per person for a week of work. "It's prorated," she said, "We usually get around $2,500, $2,000. Anything less than $1,000 would be depressing, which sounds crazy, doesn't it?"
Bosun João Franco from Below Deck Mediterranean previously told Cheat Sheet that crew members can earn up to $45,000 in tip money alone, noting, "On charter boats, tips can be as much as €4,000 [about $4,400] per person, per week and in some cases even more." However, Decider revealed the season 5 crew of Below Deck made a whopping $168,000 in tip money, clearly beating their Below Deck Med buddies, who earned $155,000 for their highest-earning season. 
Kate Chastain's biggest tip jaw-droppingly huge
The crew's regular salary differs, with a chief stew like Chastain earning around $62,000 to $75,000 per charter season, on a Below Deck-sized yacht, according to Crewfinders. Second and third stewards earn about $50,000 per season, a chef between $70,000 and $95,000, a bosun about $52,000, deckhands between $40,000 and $52,000, and captains up to $210,000. That means Captain Lee is really raking it in.
There is one part of the tipping process that's engineered for the show, however, and that's the line-up at the end of the charter, during which the crew anxiously awaits their payment, usually delivered via a fat envelope of cash. "There's always a line-up, just 'cause it's polite. ...But sometimes, I think, instead of traveling with so much cash, they wire the money. So, it's not as dramatic," Chastain advised.
During an appearance on the Elvis Duran and the Morning Show, Chastain revealed her biggest tip to date, telling the hosts, "In December of 2013, I made $19,000" over the course of three charters.