The One Thing Chrissy Teigen Can't Stand About John Legend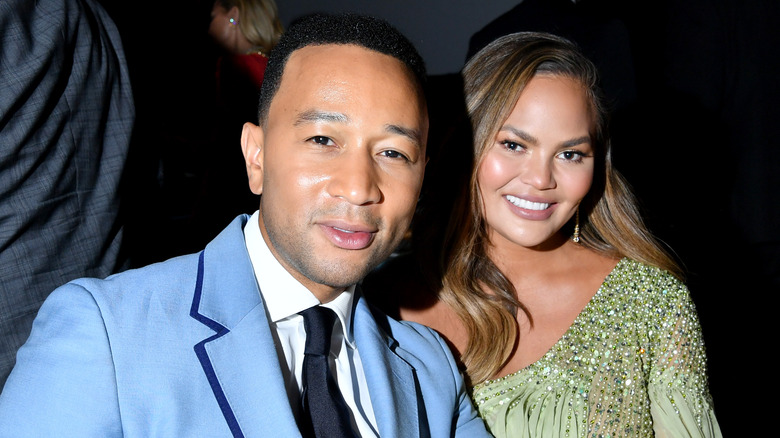 Amy Sussman/Getty Images
Chrissy Teigen and John Legend seem to have a happy marriage. Sure, Teigen often pokes fun at him (like the time she got brutally honest about his songs when they interrogated each other during a lie detector test) or when Teigen trolled her hubby after Legend was named sexiest man alive. It's all in good fun, though, and you can tell that the couple are deeply in love.
Of course, no marriage is perfect, and there are things about Legend that grate on the supermodel's nerves. In a recent Twitter Q&A, Teigen revealed the one thing that she really can't stand about her husband.
Chrissy Teigen says that John Legend isn't perfect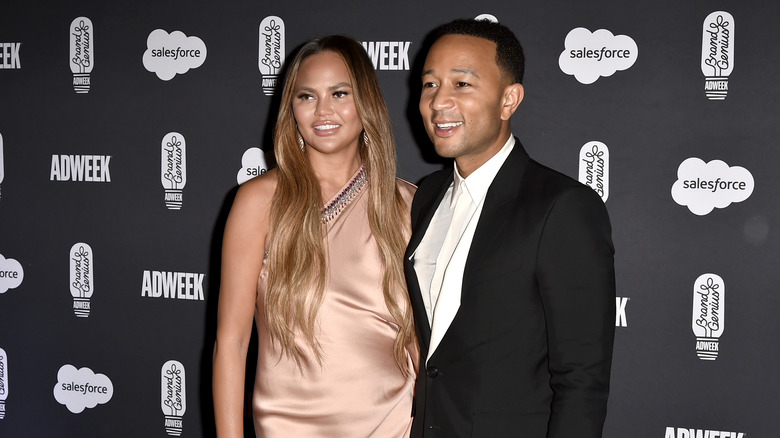 David Crotty/Getty Images
What's the thing that John Legend does that drives Chrissy Teigen up a wall? "Scheduling," she answered on Twitter. "He will tell me something he knows I didn't hear and get mad when i am confused later. 'Hey I'll take Luna to school today also I'm going to Washington DC next week.'"
In another tweet, Teigen revealed that she isn't afraid to fight with Legend in front of other people. "I don't hide anything," she said. "I fight in cars, I fight at home, I fight at the airport. I don't care. John just won't fight back."
Another thing that Legend does that annoys her is abandon his alarm clock. John sets an alarm but leaves it in the bathroom while he makes the kids pancakes and I have to get up to cancel it," Teigen tweeted. "I get very upset."
Chrissy Teigen and John Legend are relationship goals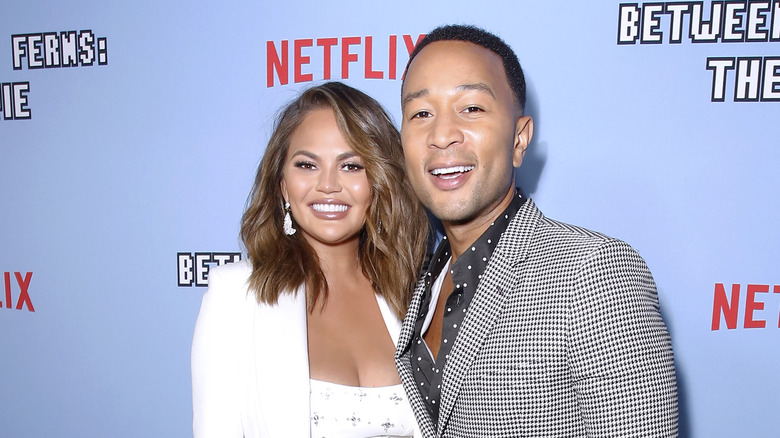 Rachel Murray/Getty Images
Griping aside, Teigen has made it clear that she loves her husband and that, while they may have their differences, it's nothing that they can't work through. She might poke fun at him and reveal what bothers her about Legend on Twitter, but at the end of the day, Teigen says that she and her husband balance each other out.
"John and I believe a lot of different things," she told Net-a-Porter in May. "He shares his view, I'll explain mine. And it's just a dinner conversation for us. He knows everything I don't know. I know everything he doesn't know! That's why it works."