How Meghan Markle And Prince Harry Might Break Royal Tradition With Their Christmas Card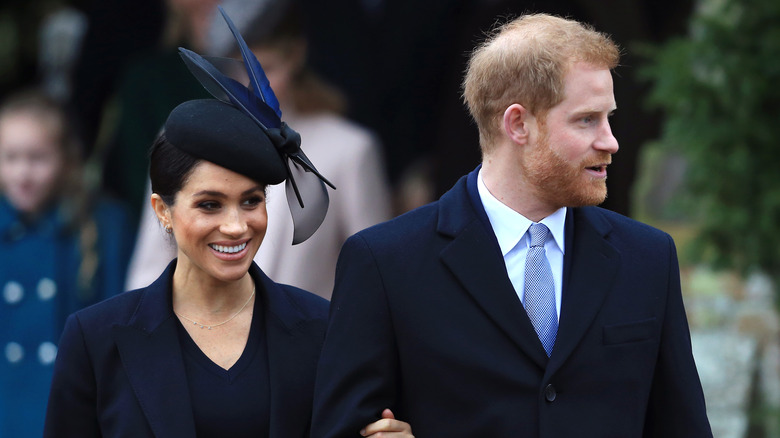 Stephen Pond/Getty Images
Prince Harry and Meghan Markle are breaking plenty of royal traditions this holiday season. One of the big ways that they are deviating from the family norm this year is with their annual Christmas card. While royal Christmas greetings typically only feature parents and children, Markle and Prince Harry might pay homage to another special member of the family in their annual card.
A royal insider recently told E! News that the Duke and Duchess of Sussex's Christmas card this year will feature a "selection of family photographs" with baby Archie. The source revealed that some of the photos may also include a member of the family not typically included in royal greetings: Markle's mother, Doria Ragland.
Meghan Markle and Prince Harry might want to include Archie's grandmother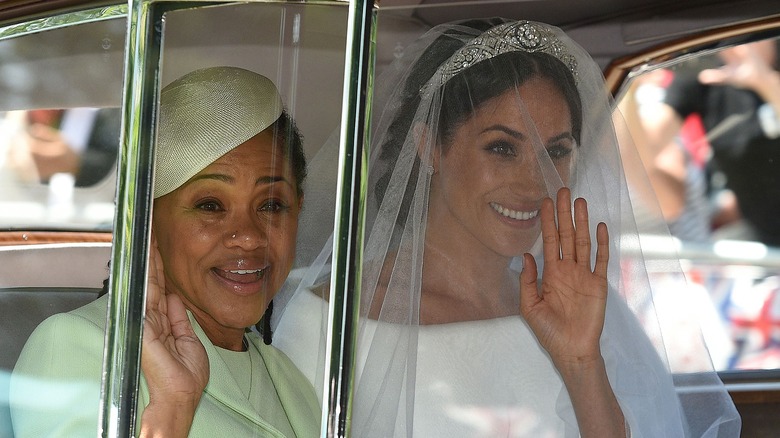 Oli Scarff/Getty Images
"Harry and Meghan are said to want [to] ensure that some of their Christmas card images reflect that Doria is very much part of their family and of Archie's upbringing," said the source. "It is a break with protocol from traditional royal Christmas cards, which haven't historically included grandparents. For instance, Kate's parents — Carole Middleton and Michael Middleton — have never appeared on any of their Christmas card images."
E! News noted that this tradition only seems to apply to non-royal grandparents, as Queen Elizabeth and Prince Philip have appeared on holiday cards with their grandchildren before.
If Meghan Markle and Prince Harry do include Markle's mother on their holiday card, it would make sense, as the royals are thought to be spending Christmas with her in lieu of spending the holidays with the rest of the royal family at the Queen's Sandringham estate. As Meghan Markle and Prince Harry haven't released their Christmas card yet (it's due to be released later this week), for now we will have to wait and see if they will be breaking with tradition in their holiday greetings.