Is Vanderpump Rules Real Or Scripted?
David Becker/Getty Images
Vanderpump Rules centers of the drama both in and out of Real Housewife Lisa Vanderpump's West Hollywood restaurant SUR. While it might be hard to believe, most of the crew actually does work at SUR. As Vanderpump explained to Thrillist in 2016, "Part of the deal is if they're working at the restaurant on the show, they have to work there legitimately." However, as of 2019, due to the massive popularity of Vanderpump Rules, the SURvers as more like figureheads. "Whenever I first came on to the show and I was working at SUR, it was a lot easier for us to come in and work and pick up a table," Brittany Cartwright told People. "As the show has gotten more popular, I can't wait a table because a fan is always coming up to me. Now we like to come in and bring drinks to people and just, like, mingle."
So, if the stars actually work at SUR, does that mean the show is completely unscripted, too?
How much of Vanderpump Rules is scripted?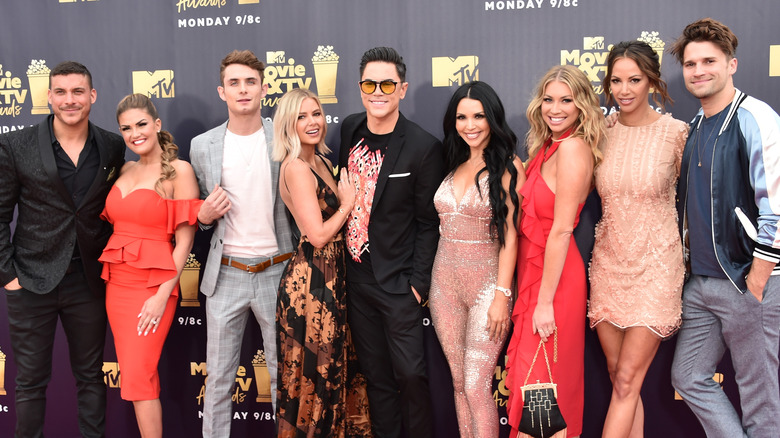 Alberto E. Rodriguez/Getty Images
Katie Maloney-Schwartz told Galore in 2016, "It's pretty not-scripted, you see our relationships are real. We all have our history. There are plenty shows out there that are kind of casted in ways where people don't have any kind of history prior. But its also hard when making a show as they can't show everything and they don't show everything that's positive but they definitely show everything that's negative and that can paint people in certain lights that aren't true to form but its still is real."
Jax Taylor echoed sentiment in 2018, when he told In Touch, "I pride myself on [the fact that] we have a real show and I'm not going to sit there and sugarcoat things. With cameras there or not, this is how I am. Do I regret some things? Yeah, of course... But that's just real life, though. It's real. Just because there are cameras I'm not going to be like, 'Oh, I'm going to do this and act like this.' That's just not how our show works. I think that's why our show works so well — because we are a real show."
The Vanderpump Rules drama is embellished in editing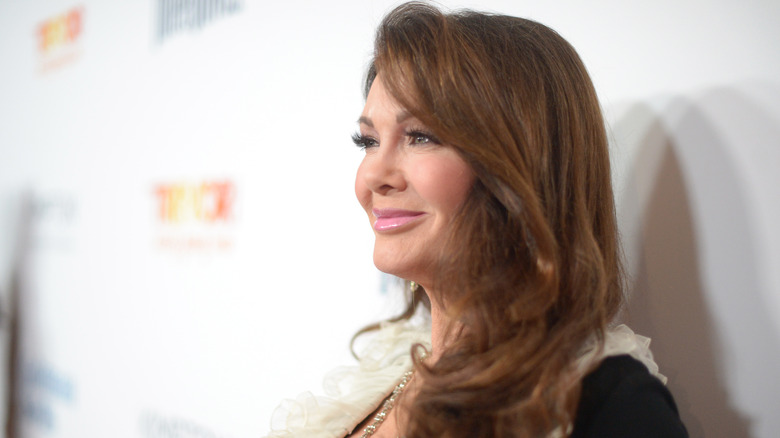 Charley Gallay/Getty Images
While the relationships, work atmosphere, and yelling matches are all real, it's the editing that can make things seem more dramatic than usual. When Lala Kent and Katie Maloney-Schwartz had some on-air beef, Maloney-Schwartz said it was hard for fans who didn't have to full picture to understand the scope of the issue from her point of view. "...it is a little hard when people come up to me and tell me I'm so hard to Lala. I'm like, you have no idea actually how this person is. You want to tell them what you're seeing is not the whole thing because what she was doing was not on-camera. They do stuff off-camera and then on-camera they are completely different," she explained.
It's no secret that producers of reality television selectively edit as a way to up the drama factor, and it seems that Vanderpump Rules is no exception.