Here's What's Happening To All The Kobe Bryant Fan Tributes Left Outside Staples Center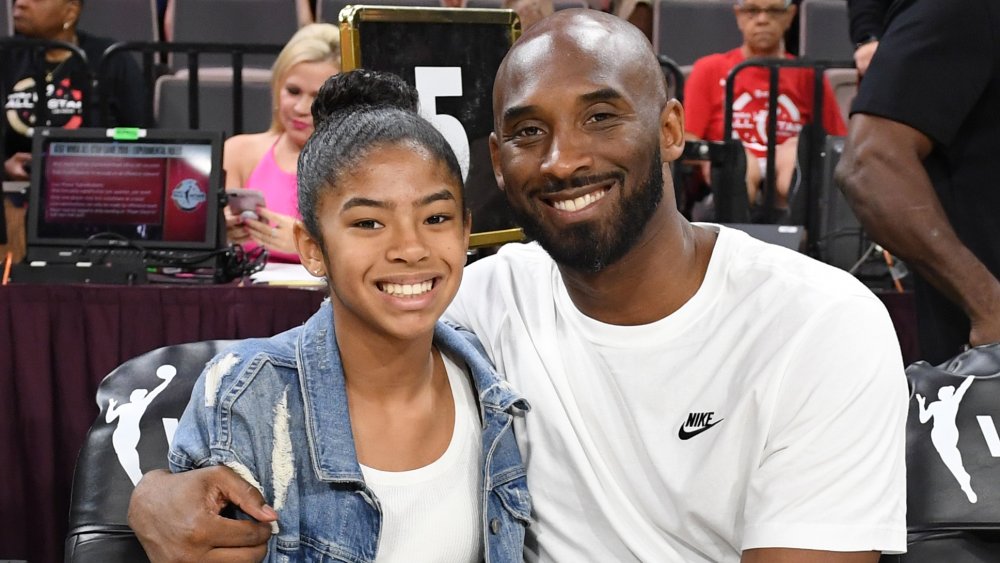 Ethan Miller/Getty Images
Fans all over the world are mourning the loss of Kobe Bryant and his daughter, Gianna. The father and daughter died, along with seven other people, in a tragic helicopter crash on January 26, 2020.
In the days following the tragedy, mourners turned out in droves to commemorate the basketball legend outside Staples Center, where Kobe played as a member of the Los Angeles Lakers. Fans brought gifts to the makeshift memorial, decorating the outside of the center with stuffed animals, flowers, letters, and other tributes to the icon and his daughter, another talented athlete who planned to follow in her father's footsteps.
But fans are not the only ones mourning the loss of Kobe and Gianna Bryant. Kobe left behind his wife, Vanessa, and their three surviving daughters: Natalia, Bianka, and Capri.
Vanessa asked for the fan tributes left for Kobe and Gianna outside Staples Center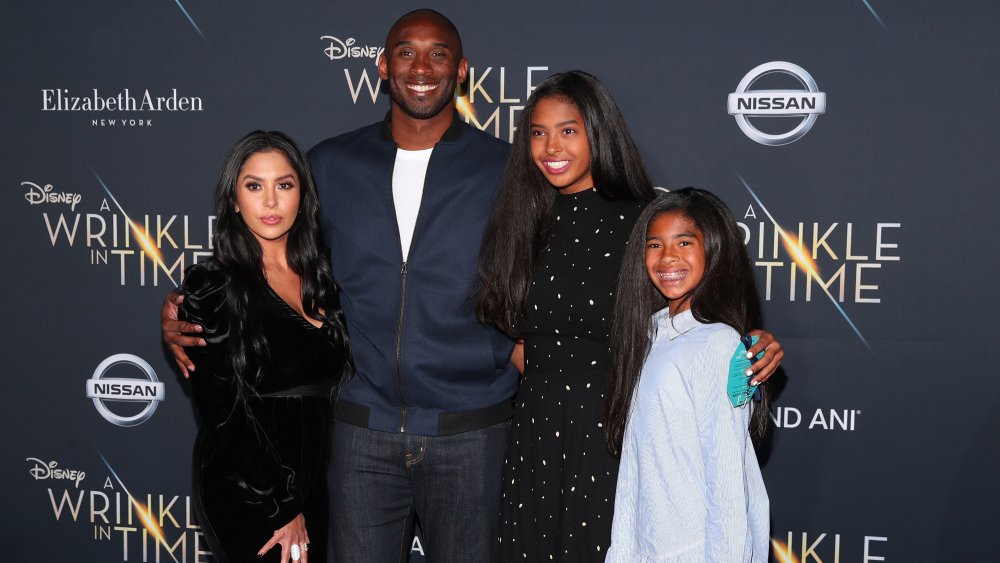 Christopher Polk/Getty Images
The Bryant family is struggling to cope with the loss of Kobe and Gianna. Now that the time has come to remove the tributes left outside Staples Center, they will be going to the family. Vanessa herself reportedly requested the items left by grieving fans.
"Vanessa had reached out to us and said, 'Our family would like the items out there," Lee Zeidman, president of the Staples Center, told the Los Angeles Times (via the New York Post). "So we're going to catalog every one of them," he said. "By that I mean, T-shirts, letters, basketballs, stuffed animals, toys. We're going to put those in specially made containers and we're going to ship them to the family."
Perishable items will be composted, said Zeidman, and scattered around Staples Center. "So that means that all those fans that took the time to buy the flowers and plants and brought them down there, some of that will still be around the site," he told the outlet.