The Truth About Anna Faris' Engagement Ring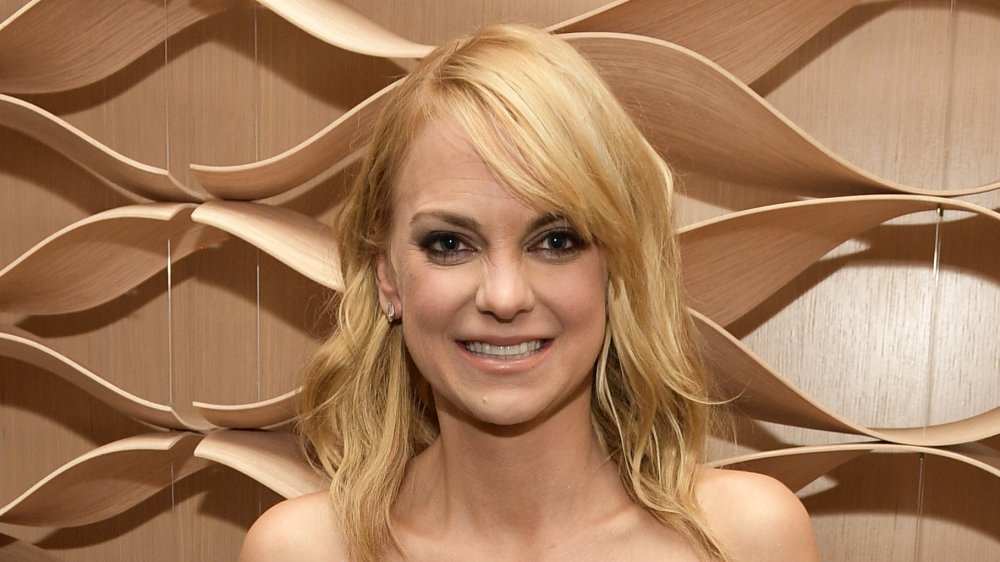 Matt Winkelmeyer/Getty Images
Anna Faris is officially engaged! Rumors that she and her beau, Michael Barrett, were betrothed began circulating at the end of 2019, when Faris was spotted sporting a massive ring. The star waited a few months before confirming the news, though.
Faris confirmed last week that she and Barrett are, indeed, engaged on The Late Late Show with James Corden. "Ya know, you just get back on that horse," she said about getting hitched again, referring to her past marriages. She and her ex-husband, Chris Pratt, split back in 2017. Before Pratt, Faris was married to actor Ben Indra. The couple divorced in 2007 after three years of marriage.
Faris seemed to be thrilled to publicly announce her relationship to the world. She also proudly showed off her absolutely stunning engagement ring on the show, giving fans an up-close look.
Anna Faris' gorgeous engagement ring is huge
Anna Faris actually posted a blurry picture of her ring on Instagram a couple days before showing it off on The Late Late Show. She didn't model it with her husband-to-be, though, instead choosing to flaunt her new bling in a photo with American Pie star Jason Biggs.
Faris' engagement ring is massive. Kathryn Money, VP of Strategy & Merchandising for jewelry company Brilliant Earth, spilled more details about the ring to Us Weekly. "Anna's beautiful ring features an estimated 3-carat yellow cushion cut diamond surrounded by a diamond halo and set on a white gold or platinum diamond adorned band with a subtle split shank," said Money.
Money estimated the ring's value at $25,000 to $50,000. The ring is also on trend. Cushion cut diamonds are all the rage these days, with celebs like Jennifer Lopez, Tinsley Mortimer, and Hilary Duff rocking the look. "Fancy cut diamonds such as cushions have been an increasingly popular center stone choice among celebs and everyday brides-to-be alike," said Money.