Vanessa Bryant Gives Heartbreaking Tribute To Kobe And Gianna At Public Memorial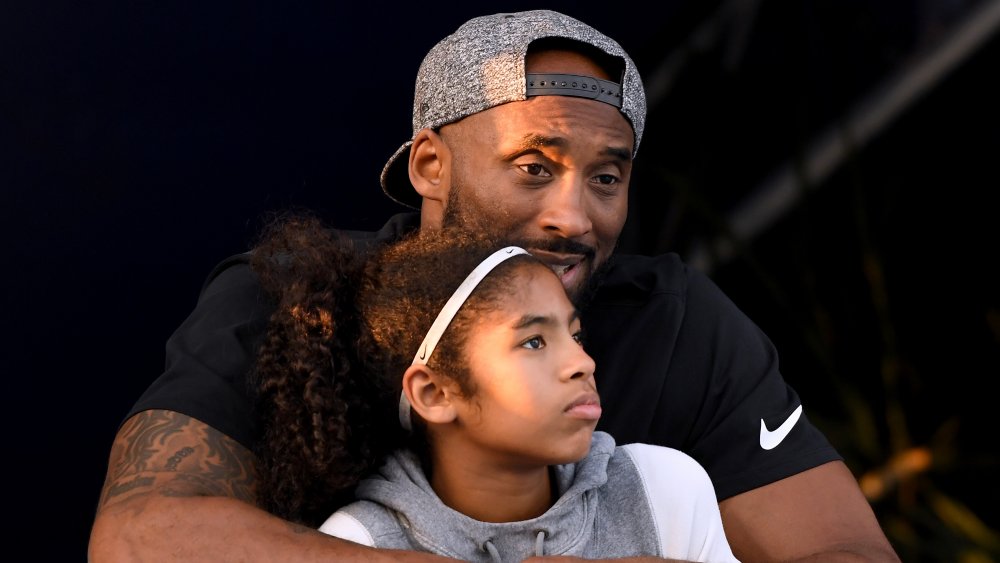 Harry How/Getty Images
The world is still stunned by the devastating loss of Kobe Bryant and his daughter, Gianna, who lost their lives in a helicopter crash along with seven other people on January 26, 2020. Hopefully, the public memorial service held on February 24 at Staples Center will help the many mourners find some sense of closure.
NBC reported that mourners came out in droves for the memorial, with thousands of people in attendance to honor the memories of Kobe and Gianna at the public tribute. The date of the memorial has a special meaning for the Bryant family, as both Kobe and Gianna wore the number 24 on their basketball jerseys, and Kobe and his wife, Vanessa, were together for 24 years.
Vanessa Bryant called Kobe her 'everything'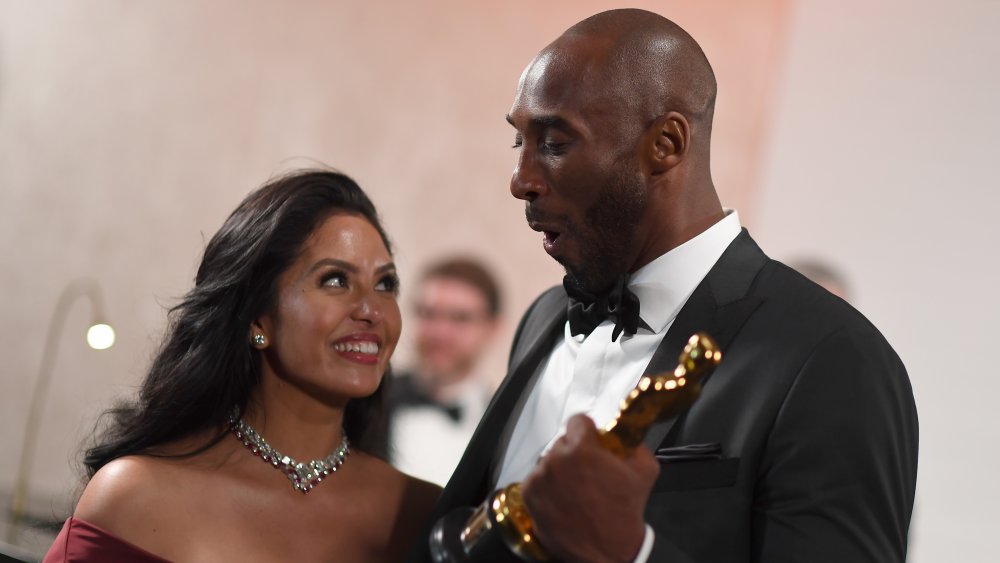 Angela Weiss/Getty Images
A number of people gave touching tributes to Kobe and Gianna, but none were as heartbreaking as the heartfelt messages Vanessa gave in honor of her husband and daughter. Vanessa talked about her epic love story with her husband and how Kobe was a "doting" and "hands-on" father to their four daughters, Natalia, Gianna, Bianka, and Capri.
"I want my daughters to know and remember the amazing person, husband and father he was," said Vanessa (via ABC News). "The kind of man that wanted to teach the future generations to be better and keep them from making his own mistakes."
She added, "I couldn't see him as a celebrity, nor just an incredible basketball player. He was my sweet husband and the beautiful father of our children. He was my — he was my everything."
Vanessa Bryant imagined what Gianna's wedding day would have been like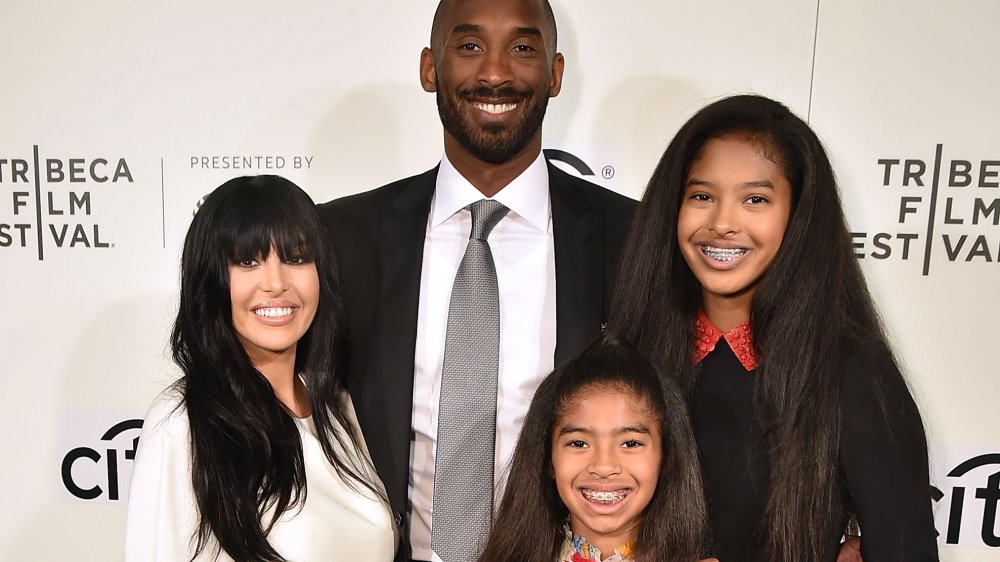 Theo Wargo/Getty Images
Vanessa also opened up about the crushing loss of her daughter, Gianna, revealing that her second-oldest daughter "always kissed me goodnight and kissed me good morning." She added, "She was daddy's girl but I know she loved her mama. She was one of my very best friends."
Vanessa talked about how Gianna had "the best laugh" and loved to bake, swim, and dance. Her heartbreak was clear as she imagined what Gianna's wedding day would have been like. Vanessa was emotional as she expressed her sadness that she will never be able to tell her daughter how "gorgeous she looks on her wedding day" and that Gianna will never "have a father-daughter dance with her daddy, dance on the dance floor with me or have babies of her own."
Jimmy Kimmel cried as he talked about Kobe and Gianna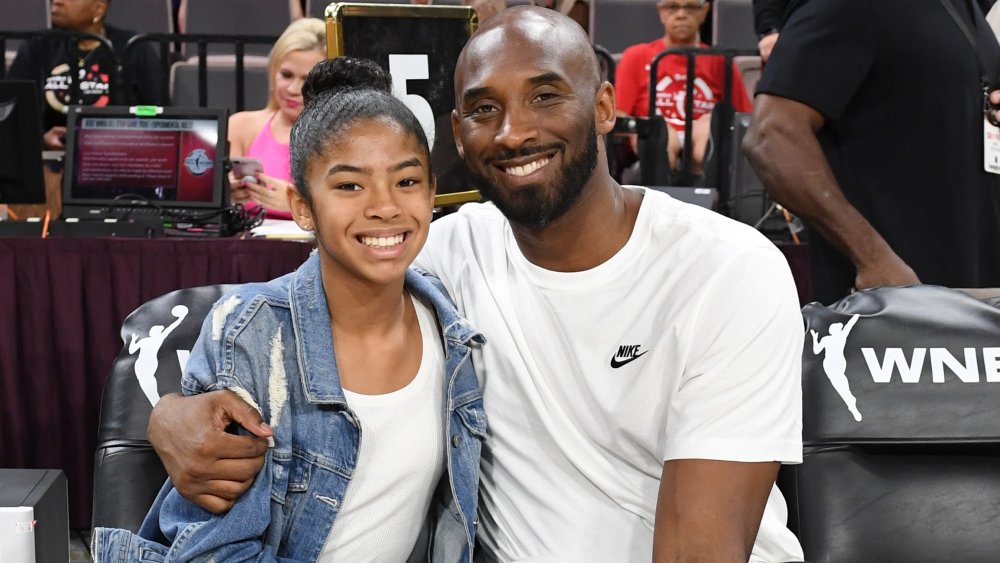 Ethan Miller/Getty Images
Vanessa wasn't the only one expressing her grief at the memorial service. Jimmy Kimmel cried as he talked about the deaths of Kobe and Gianna, calling the service a "celebration of life, of their lives, and of life itself, in the building where those of us who are Lakers fans and Kobe fans celebrated so many of the best times of our lives." 
He added, "It seems to me that all we can do is be grateful for the time we had with them and for the time we have left with each other."
Gianna's mentor spoke about her basketball talent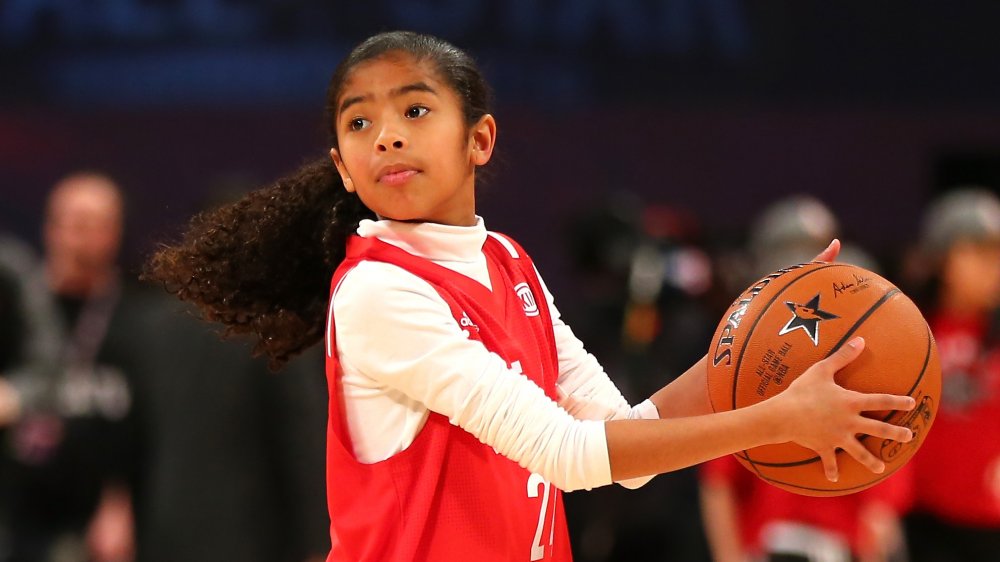 Elsa/Getty Images
Sabrina Ionescu, a University of Oregon basketball player, talked about Gianna's talent. Ionescu was one of Gianna's mentors and said the 13-year-old was "the future" of women's basketball. "She always wanted to learn, to go to every came she could — college, NBA, WNBA," said the athlete. "Kobe was helping with that because he saw it in her. Just like he saw it in me."
Ionescu also talked about the impact Kobe had on women's basketball. "Through Gigi, through me, through his investment in women's basketball — that was his next great act," she said.
Ionescu added that she still texts Kobe sometimes. "The texts go through, but no response," she said. "Sometimes I find myself still waiting."
Vanessa Bryant is filing a wrongful death suit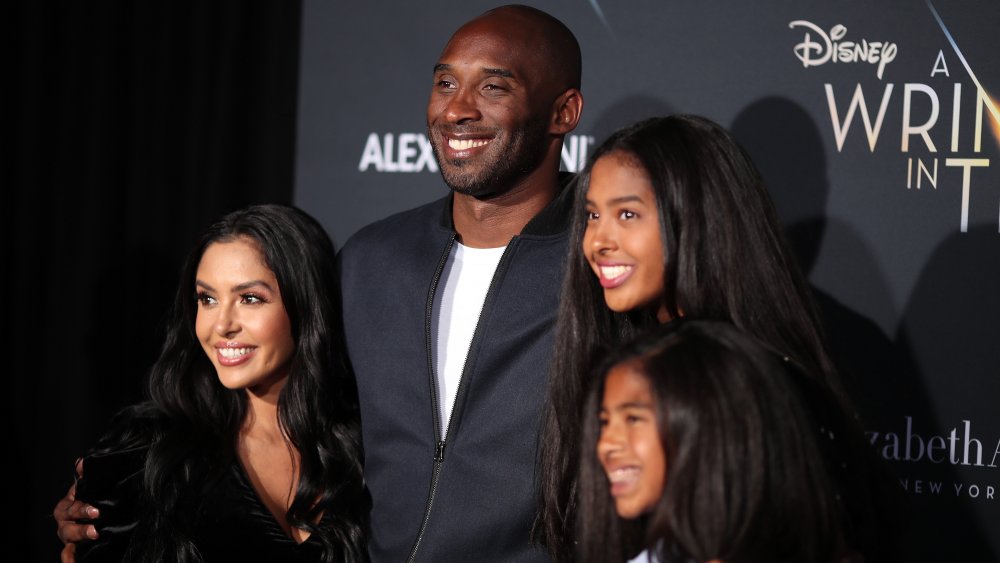 Christopher Polk/Getty Images
While Vanessa Bryant will mourn the loss of her daughter and husband for the rest of her life, the public memorial service will hopefully help her find some closure — or at least some comfort in seeing how much Kobe and Gianna were loved. Hours before the service she also sought justice for their untimely deaths, filing a lawsuit against the company that owned the helicopter Kobe and Gianna were flying in.
The lawsuit claimed (via NBC News) that Island Express Helicopters allowed the helicopter to fly in unsafe conditions and that the company, along with the helicopter's pilot, Ara George Zobayan, had a "duty to use that degree of care that an ordinarily careful and prudent pilot would use under the same or similar circumstances."