The Reason Beyonce Changed The Lyrics To XO For Kobe Bryant's Memorial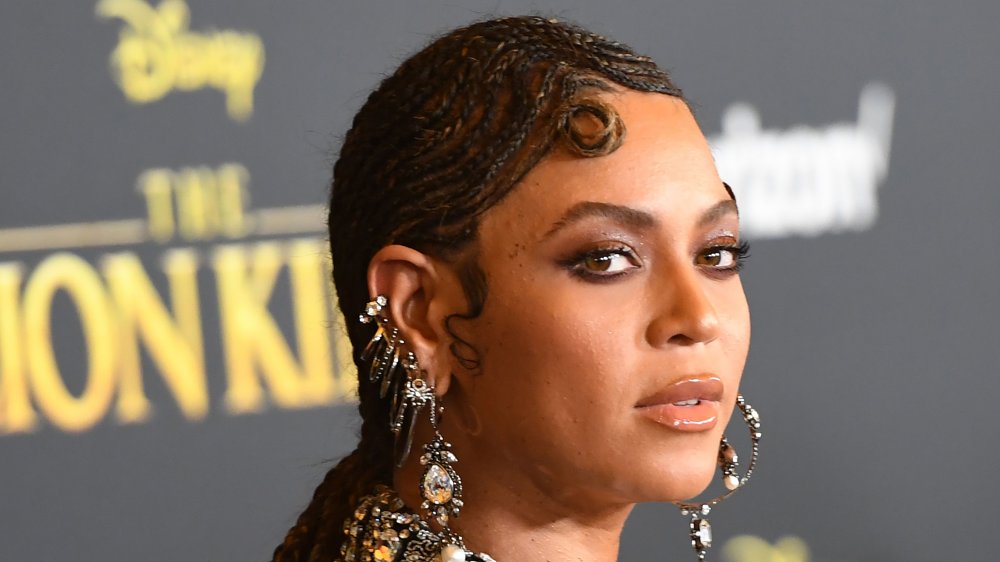 Robyn Beck/Getty Images
Thousands of people turned out for the memorial service held for Gianna and Kobe Bryant at Staples Center on February 24. The father and daughter lost their lives in a tragic helicopter crash on January 26, along with seven other people, leaving the world devastated by the heartbreaking loss.
Many people commemorated Kobe and Gianna at the public service, including Kobe's wife, Vanessa Bryant, who gave a heartbreaking eulogy in honor of her husband and her daughter.
A number of celebrities also turned out to pay tribute to Kobe and Gianna. Among them was Beyoncé, who performed two songs at the event, "Halo" and "XO."
Beyonce tweaked Halo and XO for Kobe and Gianna Bryant's memorial
"I'm here because I love Kobe and this was one of his favorite songs, so I want to start that over, but I want us to do it all together and I want you to sing it so loud they hear your love," she said after performing the beginning of "XO" (per E! News).
Beyoncé displayed a great amount of sensitivity at the service with her lyrics, altering the words in several places due to the connotation they might have with the horrific tragedy. Instead of singing "And I'm crashing into you," she changed the lyric to "And I'm laughing into you." She also changed the line "You kill me boy XO" to "Just kiss me boy XO."
While Beyoncé didn't alter the lyrics to "Halo," she did add an additional line that made the performance even more powerful. She finished the song with the line "He will be your, she will be your halo," referring to Kobe and Gianna.
Beyonce showed support for Vanessa Bryant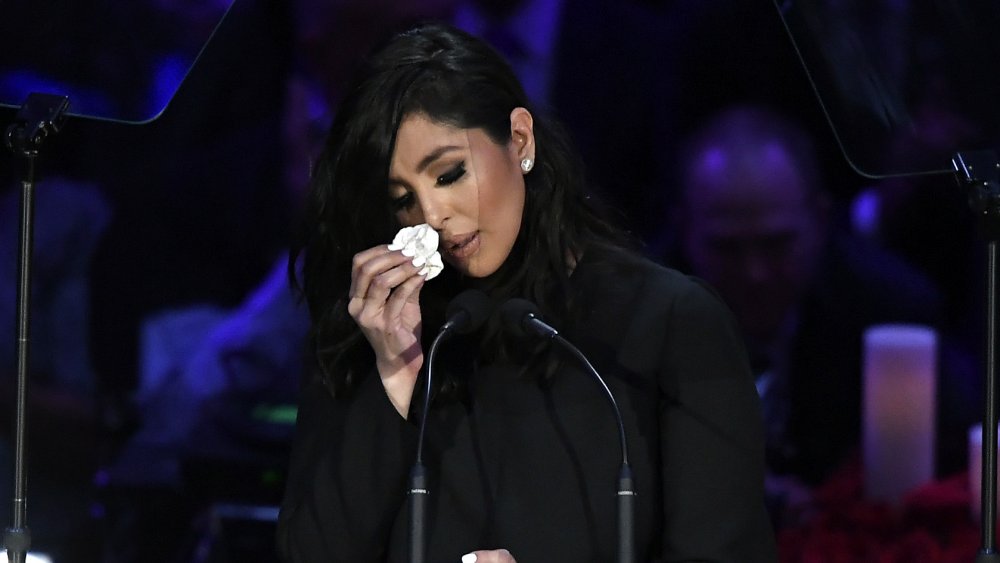 Kevork Djansezian/Getty Images
The performance was one of the most powerful moments of Kobe and Gianna's memorial service, and Beyoncé made it clear that she supports the Bryants in this difficult time. Before leaving the stage, Beyoncé told Vanessa Bryant, "I love you." She was also seen comforting her through Michael Jordan's speech at the memorial, which left Vanessa in tears.
Beyoncé expressed her heartbreak on Instagram after the tragedy, posting an uncaptioned photo of Gianna on January 30. That same day, she posted a picture of Gianna and Kobe together. She wrote, "I will continue to diligently pray for your Queens. You are deeply missed beloved Kobe."