Hailey Bieber Reveals What Really Won Justin Over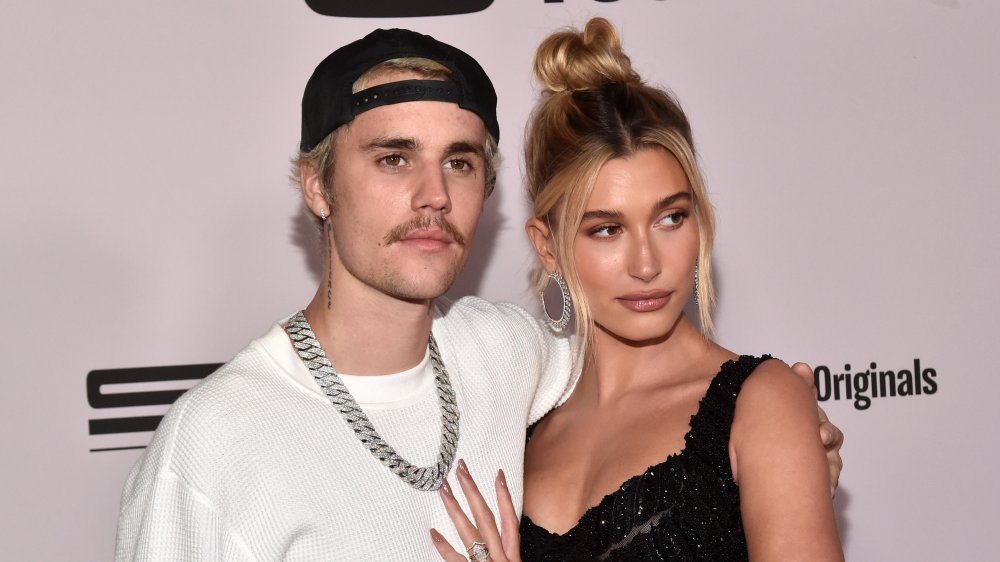 Alberto E. Rodriguez/Getty Images
Looks like they made it... thanks to a party trick? Hailey Bieber revealed the weirdly sweet reason she and now-husband Justin Bieber reconnected after spending several years apart. The model was appearing on The Tonight Show Starring Jimmy Fallon when she made the revelation, noting it was actually a past interview that kick-started their reconciliation.
Bieber, née Baldwin, even credits her strange, special skill, with setting her and pop superstar Justin on the road to marital bliss. The last time she sat on Fallon's sofa, Bieber proved she was more than just a pretty face — and her future hubby was certainly paying attention. 
Justin was impressed with Hailey's bottle skills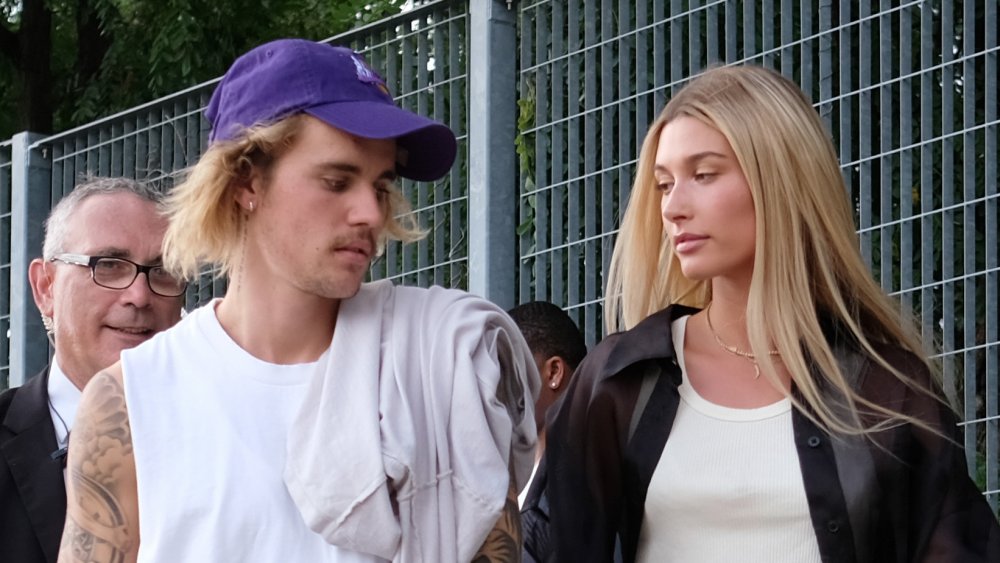 Nicholas Hunt/Getty Images
Fallon started by probing her about a previous appearance, reminding the model, "Last time you were on our show, you did something that was the most amazing thing ever. Everybody was talking about it, you opened a beer bottle with your teeth." Funnily enough, Bieber revealed that her man was so impressed by the weird skill that he actually decided to reach out to her after the interview aired.
"I got a certain phone call from a certain someone and it was a little like, 'Hey, how are you? I saw you on Jimmy Fallon last night. You were looking really good. I loved that trick that you did, I had no idea that you can do that. It was so cool.' Cut to, I'm now married to that certain someone," she explained. Bieber then acknowledged Fallon deserved some credit for getting the couple back together, to which the talk show host quipped, "You'd think I'd be invited to your wedding."
The Biebers were always meant to be
The Biebers actually met for the very first time on the Today show back in 2009, when she was 13 and he was 15. "I know, it sounds like this weird arranged marriage situation," the model demurred. Her father, Stephen Baldwin, brought the young Hailey to the show while Justin was performing and hit it off with his mother, leading to a friendship between the two soon-to-be mega-stars. 
Fast forward a few years and the happy couple got hitched in New York in September 2018, just a few months after getting back together (and after Justin waffled back and forth on whether to propose to Hailey in the first place). They had a second wedding in South Carolina the following year. Prior to hooking back up with Bieber, Justin dated fellow singer Selena Gomez from 2010 to 2018. Bieber recently celebrated her hubby's birthday with a never-before-seen throwback photo from their wedding on Instagram, writing alongside it, "Happy birthday best friend. thank you for putting a smile on my face every single day.. I love you."