Did Reality Steve Really Just Reveal The Winner Of Peter Weber's Bachelor Season?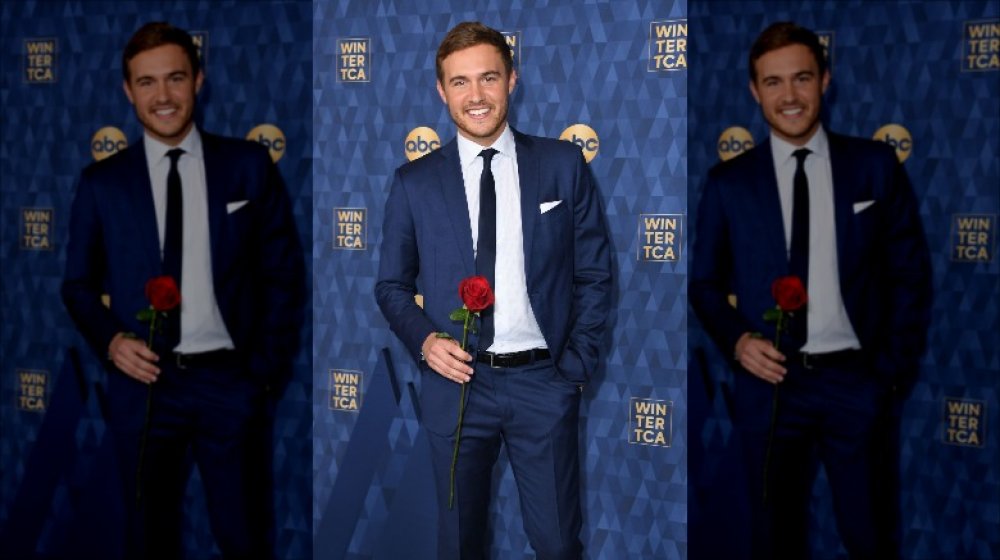 Valerie Macon/Getty Images
So how do you follow The Bachelor? Do you just wait from one episode to the next, letting all the drama unfold in its scheduled time slot and keeping the suspense alive? Or do you treat it more as a mystery novel, with clues to unravel that will allow you to guess the ending ahead of time? If you're more of the latter (admit it, you are — waiting is so last century), then Reality Steve is your go-to PI. He walks the mean streets of reality TV, tracks down all the leads, and then fingers the guilty parties on his blog.
His most recent entry seems to confirm the truth of a rumor that was floated a few weeks back regarding Pilot Pete's purported choice of a bride — the trailer showing Pete's mom begging him to "bring her home to us!" refers to none other than Alabama's sweetheart, Madison Prewett.
How Reality Steve says it's going to go down
According to the Reality Steve blog, Madison flees Australia, taking herself out of the running and leaving Hannah Ann Sluss as the last bachelorette standing. Pete doesn't concede to this forfeit, however, and won't automatically propose to Hannah Ann. Instead, he'll fly back to the U.S. to talk things through with Madison — and to sell himself to her super-religious family.
While Pete will pick Madison over Hannah Ann, he won't immediately propose to her. Instead, Reality Steve speculates that he may do so during an "After the Final Rose" special that will air once the season supposedly wraps up. Steve won't commit, though, as to whether Madison will or will not accept that proposal.
Steve's revised opinion on the Bachelor winner
But wait!
The same day Steve's huge Bachelor spoiler dropped on his blog, he tweeted out that he'd had some "new sources" who told him that his scenario wasn't how things actually played out, although his original source was "sticking by what they said." 
Even Steve isn't quite sure what's going down at this point, although he says that the ending is strictly down to Madison and Hannah Ann, with no shockers involving Hannah Brown or anybody else. Still, Steve admits that "there is definitely some weirdness going on," and in fact, "[t]he whole thing is a mess." 
Ugh, guess it looks like we really are going to have to wait to see what happens when it happens.